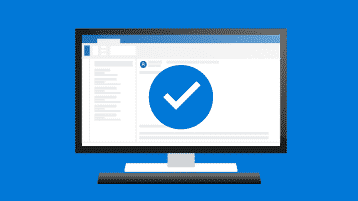 Kommunikation ist wichtig,, daher, E-Mail ist ein integraler Bestandteil des heutigen Lebens. Trotz der Zwecke, geschäftliche oder private, Boten und E-Mail-Clients sind must-to-use wirksam zu sein. Mit Outlook, a person can efficiently master time management and be always on time on important meetings.
Aside from its main function — sending emails — this software provides the possibility to make plans and lists, Besprechungen einrichten, set notifications, create lists of contacts, etc. Somit, using Microsoft Outlook helps keep everything in order.
The first version of the software was released back in 1992. Since those times, such a giant in the IT industry as Microsoft has been regularly updating the program so that present-day using Outlook email has become highly effective and convenient to millions of people. Heutzutage, it is the part of the MS Office package that can be used together with other programs or independently.
Wie Verwenden von Microsoft Outlook:
First Steps to Get Started
Considering how to use Microsoft Outlook email, it is necessary to create an account. A user savvy in present-day technologies will face no difficulties with how to open Outlook or with the creation of an account.
After installation

,

it is necessary to launch the client by pressing on the icon

.

The startup wizard will appear to assist with the creation of a new account

.

Follow the Microsoft Outlook instructions on your screen

.

In the next window

,

a user should type a full name and email address

,

as well as to create and confirm a password

.

After the configuration and creating your email

, ein neues Fenster erscheint. Klicke auf Fertig.
Dann, one should simply restart the program and use Outlook.
Microsoft Outlook:
How to Customize the Interface
When an account is created, it makes sense to get to know the interface of the program so that to know all the possibilities. Was ist mehr, to ensure that every person is using MS Outlook conveniently, there is the feasibility to adapt the interface to personal preferences.
One should have a look at the Access Bar on the top. Dort, a user will notice, zum Beispiel, such options:
Post,

Aufgaben,

Kalender,

Menschen,

Ordnern,

Anmerkungen,

Shortcuts

.
The functions of the software provide the possibility to rearrange their order and presence on the Access Bar. The customization interface is one of the benefits of using MS Outlook.
MS Outlook Basics

:

Email Correspondence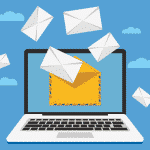 There are plenty of functions and ways on how to use Outlook mail. Zuallererst, this is an email client. Somit, all the necessary features to ensure effective exchange of emails are available: Schaffung, sending, forwarding, and replying to an email. Was ist mehr, there is no need to look for the Microsoft Outlook email tutorial. All the basic functions are easy to use and require no specific knowledge. Clicking on the icon New Email, ein neues Fenster erscheint. Even if you use the software for the first time and fail to fill in all the required fields, the wizard will notify you.
Jedoch, the most essential question is not how to use Outlook email. That is quite easy. It is indeed essential to know that the great advantage and reason why use Microsoft Outlook is that it is a useful assistant to arrange emails in order and easily find them. Somit, there is the possibility to create separate folders depending on the subject/sender/content, etc. Was ist mehr, the search bar can assist in searching even old-times emails. Somit, if you are wondering "How do I use Outlook and its useful functions?", remember that this program has got lots of features to facilitate your life.
How to Use Outlook

:

Basic Functions

As an emailing client, the software ensures the following major possibilities:
Attaching files

, vCards,

other emails

,

archives

(

the volume is limited by the settings of the sender and recipient server

);

Creation of signature instead of writing it in every email

;

Marking the importance of the content for the recipient

;

Follow-up flagging and notifications to remind

;

Switching desktop notifications on so that not to miss any important message

.
These are just a few functions that facilitate MS Outlook uses' experience. One of the greatest benefits of the software is its user-friendly comprehensible interface. Somit, even if you have just started using emails in communication, there is no need to type Microsoft Outlook for dummies, devote some time to check the interface, and you will get acquainted with the most important functions that will suffice for the software-acquaintance period.
Microsoft Outlook:
How to Make the Most of It
If you have decided to learn MS Outlook and have already mastered its basic functions, here are some additional beneficial features that will save you lots of time:
➯ Email templates: There are just a few steps in MS Outlook on how to use und, most important, create the templates: create the message and press on Datei ➣ Speichern als ➣ Outlook template. If you need to use one of them, in the New Email Wizard, Presse auf Items ➣ Choose Form ➣ User Templates.
➯ Scheduled delivery: Every Outlook email tutorial contains info on how to schedule the delivery of an email: create one and fill all the fields in, then press on Optionen ➣ Verzögerte Lieferung ➣ Nicht übermitteln vor. Das ist es.
➯ Blocking emails: There are lots of Microsoft Outlook Wikipedia and Google requests related to spam. If you experience this problem, Microsoft Outlook uses the antivirus installed on your PC. Auch, you can click Zuhause ➣ Junk email options. Im neuen Fenster, type the senders that are annoying you — they will be blocked as spam.
➯ Conversations instead of emails: When the sequence of messages and information matters, there is one more useful how-to MS Outlook Funktion. To activate the function and view messages like conversations, just click on Ansicht ➣ Show as Conversations.
➯ Saving important emails, notes or calendar events on the desktop: This is important if you need to back up some crucial info on a hard drive. Dafür, just drag an email (or note, or calendar entry) to the desktop or a folder. If you need a specific format, Presse auf Datei und Speichern als.
These are just the most commonly used functions provided by MS Outlook. There are also lots of rules that can automatically fulfill certain functions.
One More How to

: Outlook für Mac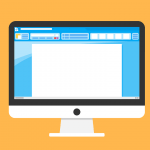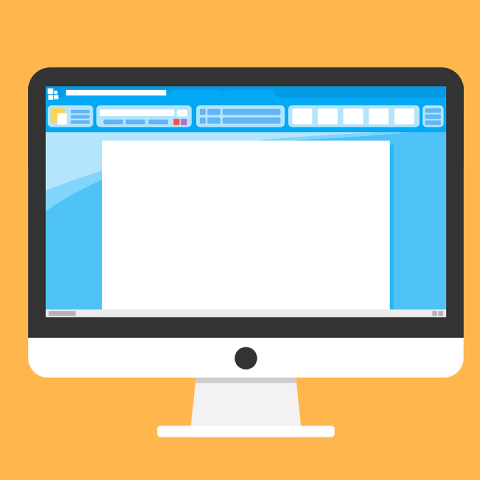 Among the most often asked questions related to Outlook how to use it on a Mac is one of the most frequent. The good news is that there is such a possibility. Dafür, a user should just download this program from the App Store. After following the instructions of the installation wizard, it is feasible to proceed to the synchronization with emails on iCloud.
Jedoch, one should note that the functionality of the software will be limited. Beispielsweise, the creation of contacts' lists and meetings that are synchronized with iCloud is impossible. As for the MS Outlook uses with Apple mobile devices, it is accessible in a few easy steps requiring no MS Outlook tutorial.
MS Outlook:
How to Use a Browser Version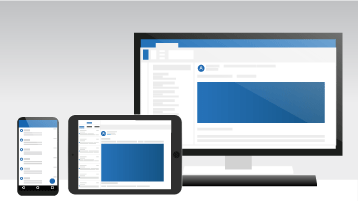 Lots of users nowadays give preference to working online instead of downloading software on all of their devices. How do you use Outlook 365, a web version of the program? This is a common question for millions of users. Dafür, one should type a Google request on how to Outlook 365 or simply go to the official office.com website. To start using it, it is necessary to log in or create a new account. Was ist mehr, if you are looking for an MS office Outlook tutorial, the site also contains useful information that may help. Alternativ, Microsoft Outlook wiki information may be helpful.
Andere Versionen von Outlook:
How to Use Them

&

Differences

Since the first release in 1992, there have been more than a dozen versions. Some of them are not used anymore. Jedoch, there are still people using 2007/2013/2016 Versionen. Some of them are simply reluctant to update their software as they are afraid of changes brought with new releases. Users of Microsoft Outlook may have no worries with this regard. The interface of the program has not altered too much since those times. Neben, the functions and main buttons are named in almost the same way. That is why transferring to a more up-to-date version will create no discomfort.
A Final Word on MS Outlook
Microsoft is a giant in the field of IT solutions. There are more than a billion Office Suit users across the world. No wonder, its creation, MS Outlook, is so useful and packed with so many possibilities. Somit, Microsoft has always got something to offer to its clients. Do not waste your chance to save a lot of time with the beneficial functions provided by Outlook. Stay informed, effective, and organized!
Weitere Artikel der Knowledge Base
---

MS Outlook ist ein ausgezeichneter Assistent im Umgang mit Kommunikation, Notizen machen, und
Lesen Sie mehr
---

MS Outlook ist eine nützliche Software für die E-Mail-Kommunikation, das Persönliche im Auge behalten
Lesen Sie mehr
---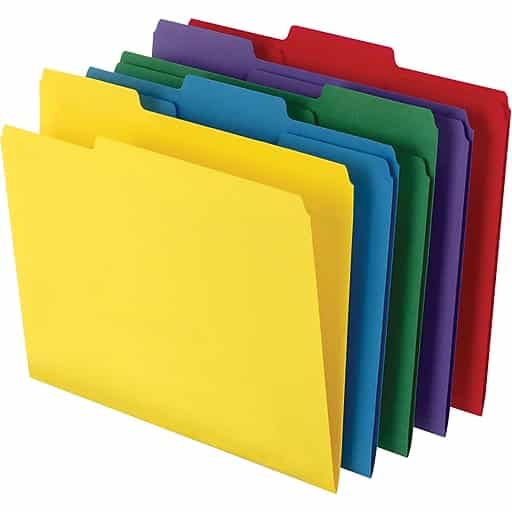 MS Outlook ist eine praktische Software zum Austausch von E-Mails, speichern sie, Aufzeichnungen in der
Lesen Sie mehr
---

Manchmal, Möglicherweise müssen Sie eine Reihe identischer E-Mails senden. Wenn der Empfänger sieht
Lesen Sie mehr
---

Dieser schnelle Tipp für diejenigen, die ihre OST konvertieren möchten (Offline-Speicher oder Offline
Lesen Sie mehr
Es tut uns leid, dass dieser Beitrag nicht für Sie nützlich war!
Lassen Sie uns diesen Beitrag verbessern!
Sagen Sie uns, wie wir diesen Beitrag verbessern?