sitä "Ja salasanat" raportin avulla käsitellä Outlook salasanan palautus ja varmuuskopiointi tilin asetuksista. Tämä raportti on saatavilla kautta "Raportit" painiketta yläreunassa valikosta ohjelman. Valitse vastaava valikon avaamiseksi raportin sukupolven dialogi.
Huomata: Outlook password recovery option provided free of charge. However you may buy a full version to unlock the full set of options.
Valintaikkuna sisältää seuraavat ryhmät vaihtoehdoista:

Tallenna nimellä
Kunnostautua

*.CSV

tiedosto (jossa on erotin valinta avattavan) - valitse tämä vaihtoehto, jos aiot avata raportin

MS Excel

tai muun yhteensopivan ohjelman. Huomaa, että jos haluat raportin suoraan avata (kaksoisnapsauttamalla tiedostoa) sisään

Excel

2010 ja yli, kannattaa valita puolipisteellä kuin erotin. Vanhemmat versiot

Excel

Käytä pilkkuja erottimina. Käytä vastaavaa avattavasta valikosta erotin tyyppi tarvitset version

MS Excel

.
plain text

*.txt

tiedosto - ilmoituksesi tallennetaan tavalliseksi tekstitiedostoksi.
Lähtö

LOG

kenttä - sisällön raportti näytetään

LOG

alue Ohjelman käyttöliittymän.
Sisältävät tilit lajeittain
Tämä osa sisältää 9 valintaruudut vastaa 9 tuettu tilityypit. Valitse tai poista tarvittavat tilityypit. Jos et ole varma, mikä tili tahansa käyttöoikeuden, jättää kaikki ruudut.
sulkea salasanat
Tämä erillinen toiminnolla voit näyttää tai piilottaa salasanoja raporteissa. Jos piilossa, salasanat korvataan maskin todellisen salasanojen pituus (esim. "my_Pass" näytetään niin "*******"). Ota tämä vaihtoehto, jos haluat varmuuskopioida Outlook tilin ominaisuuksia, mutta jätä Outlook salasanan palautus menettely tarjoaa sisäänrakennetun Free Outlook Password Decryptor.
raportti sukupolvi
Kun olet määrittänyt tarvittavat asetukset, voit edetä Ja salasanat raportti sukupolvi. Napsauta "Suorita raportti" -painiketta aloittaa prosessin. Jos sinulla on useita Outlook profiilit, ohjelma pyytää sinua valitsemaan tarpeellinen.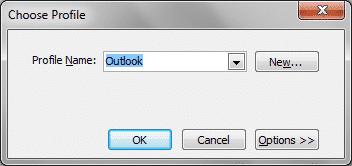 Ohjelma kysyy myös määrittää tiedostojen nimen raporttitiedostoon. Kun raportti on valmis, Data Extraction Kit for Outlook kysyy, haluatko avata sen vastaava sovellus. Jos vastaat myöntävästi, se tekee niin käytät sovellusta liittyvät tähän tiedostotyypin (esimerkiksi, Excel varten CSV tiedostot).
muut
Data Extraction Kit

Ohjeet:
Muut Oppaat
---
Takaisin 1996 Becky!
Internet Mail was considered one of the most advanced e-mail exchange
Lue lisää
---
What is Zoho Mail Zoho Mail is a professional email hosting service for private users
Lue lisää
---
A few words about Mulberry Mulberry
, avoimen lähdekoodin sähköpostiohjelma julkaistiin ensimmäisen kerran 1995
Lue lisää
---
What is KMail KMail is a native email client included into the Kontakt personal information
Lue lisää
---
Data Extraction Kit -ohjelmiston avulla voit tallentaa Outlook-sähköpostit PDF-tiedostoina, mukaan lukien viestiteksti,
Lue lisää
Olemme pahoillamme, että tämä viesti ei ollut hyötyä sinulle!
Olkaamme parantaa tätä viestiä!
Kerro meille, miten voimme parantaa tätä viestiä?