De "Accounts en wachtwoorden" verslag maakt het mogelijk om proces de Outlook wachtwoord herstel en back-Accountinstellingen. Dit rapport is toegankelijk via de "Rapporten" knop in het hoofdmenu van het programma. Selecteer het bijbehorende menuonderdeel om het verslag generatie dialoogvenster.
Opmerking: Outlook password recovery option provided free of charge. However you may buy a full version to unlock the full set of options.
Het dialoogvenster bevat de volgende groepen opties:

Opslaan als
Uitmunten

*.CSV

bestand (met een scheidingsteken selectie dropdown) -Kies deze optie als u van plan bent om het rapport in te openen

MS Excel

of een ander compatibel programma. Houd er rekening mee dat als u wilt dat het rapport direct worden geopend (door te dubbelklikken op het bestand) in

Excel

2010 en hoger, moet u een puntkomma als scheidingsteken. Oudere versies van

Excel

Gebruik komma's als scheidingstekens. Selecteer het scheidingsteken type dat u nodig heeft voor uw versie van van de overeenkomstige dropdown kunt

MS Excel

.
Tekst zonder opmaak

*.txt

bestand – uw rapport zal worden opgeslagen naar een bestand met normale tekst.
Uitvoer naar de

LOG

veld-de inhoud van het verslag worden getoond in de

LOG

gebied van de programmainterface.
Accounts per Type opnemen
Deze sectie bevat 9 checkboxes overeenkomt met de 9 ondersteunde accounttypen. Controleren of de nodige rekeningsoorten Schakel. Als u niet zeker weet welk account u moet gebruiken, Laat alle selectievakjes.
Sluit wachtwoorden
Deze aparte optie kunt u weergeven of verbergen van wachtwoorden in rapporten. Als verborgen, wachtwoorden zal worden vervangen door een masker van de werkelijke wachtwoorden lengte (bijvoorbeeld. "my_Pass" wordt getoond als "*******"). Schakel deze optie in als u wilt back-up van de Outlook eigenschappen rekening maar overslaan de Outlook wachtwoord herstel procedure geboden door ingebouwde gratis Outlook wachtwoord Decryptor.
Genereren van rapporten
Zodra u de nodige opties hebt geconfigureerd, u kunt overgaan tot Accounts en wachtwoorden genereren van rapporten. Klik op de "Rapport uitvoeren" knop voor voorsprong naar de procédé. Als u beschikt over meerdere Outlook profielen, het programma zal prompt u voor uitgezocht naar de nodige men.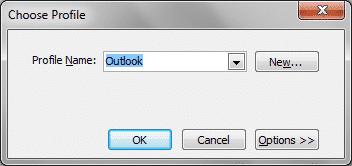 Het programma vraagt u ook de naam van de bestanden voor het rapportbestand. Zodra het rapport klaar is, Data Extraction Kit for Outlook u wordt gevraagd of u wilt openen in een overeenkomstige toepassing. Als u bevestigend antwoordt, het doen zal dit bestandstype is gekoppeld met behulp van de toepassing (bijvoorbeeld, Excel voor CSV bestanden).
Andere
Data Extraction Kit

Instructies:
andere Tutorials
---
MailCOPA e-mailconversie kan worden gedaan via .MBX (postbus) of .EML (plan e-mail) exporteren.
Following
Lees meer
---
eerste, Microsoft Windows gebruikt het WAB toepassing (
Windows Address Book
) de gegevens opslaan,
Lees meer
---
Afgezien van standaard e-mailbewerkingen, Outlook heeft tal van extra's om u te helpen uw werk te organiseren.
Lees meer
---
IncrediMail naar Outlook Transfer software kan ook worden gebruikt om te migreren naar andere e-mailclients
Lees meer
---
Live Mail naar Outlook Transfer – Gebruikershandleiding Het doel van dit artikel is om:
Lees meer
Het spijt ons dat dit bericht is niet nuttig voor u!
Laten we dit bericht te verbeteren!
Vertel ons hoe we dit bericht kunnen verbeteren?