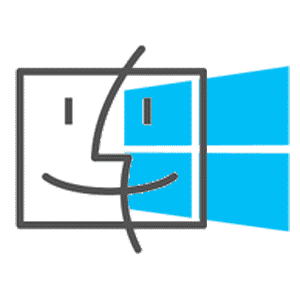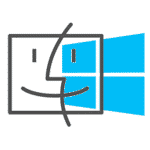 E-mail migration fra Outlook til Mac OS til Outlook til Windows-platformen kan være enkel nok, hvis du vælger den rigtige dataformat til eksport. Outlook til Mac OS bruger OLM dataformat til at gemme e-mails, kontakter, noter, kalender og alt andet. Men .olmu format er ikke kompatibel med Outlook til Windows og kan ikke importeres eller konverteres til PST format, som er grundlaget datalager format til Outlook på Windows-platformen. Dette problem kan løses takke s til støtte fra .mbox format (postkasse format) og speciel email migration software, som håndterer konverteringen fra .mbox format til Outlook-profil eller .pst-fil.
Så hvordan man kan konvertere e-mails fra Outlook til Mac til pc?
Læs den fulde vejledning nedenfor for detaljer…
Eksport af e-mails fra Outlook til Mac
Bemærk: Outlook til Mac understøtter eksport mapper op til 2 Gb i størrelse. Sørg for, at mappen enkelt Outlook ikke overstiger denne størrelse. Hvis mappen er større, du kan dele det op i to eller flere mapper med et mindre antal e-mails inde.
Kør Outlook på Mac OS og vælge mappe, du vil eksportere;
Træk valgte mappe til skrivebordet (dette vil skabe fil);
Bemærk: Den drag-n-drop af enkelt e-mail vil skabe den .eml fil, men det er ikke det, vi har brug for den aktuelle omregningsproceduren.
Gentag det samme for hver mappe du vil eksportere.
Eksempel er baseret på Microsoft Outlook 2011 til Mac, men det samme bør arbejde for andre versioner.
Nu er du nødt til at kopiere eksporteres Outlook-mapper til pc'en
Du kan bruge lokale netværk, eksterne USB-drev, Flash-drev eller endda cloud lagre til at kopiere .mbox filer til din pc. Sørg for, at alle .mbox filer blev kopieret til pc'en, hvor du har installeret Outlook til Windows. Hvis du bruger en Flash-drev, Det anbefales at kopiere .mbox fil til den mappe på drev C:\ eller D:\ (afhængigt af din pc-konfiguration) stedet for at bruge USB flash som en kilde.
Import .mbox fil i Outlook til Windows
Det sidste trin er at importere af Mac OS mbox-filer til Outlook eller PST datafil. Til det kan du bruge e-mail migration software, som er bredt tilgængelige på markedet. Vi anbefaler at bruge Entourage til Outlook Transfer eller Mbox til Outlook Transfer software til at udføre konverteringen korrekt. Her er hvordan:
Installere og køre konverteren ved hjælp af en af ​​to tilgængelige genveje. Brug 32-bit genvej hvis din Outlook-version er 32-bit og 64-bit en, hvis Outlook er 64-bit;

Sørg for, at indstillingen "Konverter e-mail-kodning…" er tændt.

Vælg den kilde mappe, hvor dine .mbox filer er placeret ved hjælp af knappen Gennemse "…";
Klik på "Folder Scan" knappen for at læse navnene på postkasser. På dette trin kan du fravælge nogle af .mbox filer at udelukke dem fra at importere;

Klik på "Gemme PST" knappen, og angiv placeringen og PST-fil navn;
Afslut med alle andre prompter, der kan dukke op og vente til slutningen af ​​konvertering.

Nu kører Outlook og brug menuen Fil > Åbn Outlook-datafil menu til at vælge den kompileret PST fil, der indeholder e-mails importeret fra Outlook til Mac OS.
Du kan også ønsker at vide:
Andre Vejledninger
---
Konvertering af MailCOPA -e -mails kan udføres via .MBX (postkasse) eller .EML (planlæg e -mail) eksportere.
Following
Læs mere
---
I første omgang, Microsoft Windows brugte WAB ansøgning (Windows Adressekartotek) at gemme kontaktoplysningerne,
Læs mere
---
Bortset fra grundlæggende e -mail -operationer, Outlook har masser af ekstra til at hjælpe dig med at organisere arbejdet.
Læs mere
---
IncrediMail til Outlook Transfer -software kan også bruges til at migrere til andre e -mail -klienter
Læs mere
---
Live Mail til Outlook Transfer - Brugermanual Formålet med denne artikel er at
Læs mere
Vi beklager, at dette indlæg ikke var nyttigt for dig!
Lad os med at forbedre dette indlæg!
Fortæl os hvordan vi kan forbedre dette indlæg?