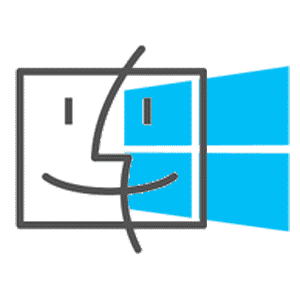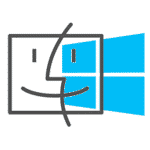 E migrasjon fra Outlook for Mac OS til Outlook for Windows-plattformen kan være enkelt nok hvis du velger riktig dataformat for eksport. Outlook for Mac OS bruker OLM dataformat for å lagre e-post, kontakter, notater, kalender og alt annet. Men .olmu formatet er ikke kompatibel med Outlook for Windows og kan ikke importeres eller konverteres til PST-format som er basen datalageret format for Outlook på Windows-plattformen. Dette problemet kan løses Takk til støtte fra .mbox format (postkasse format) og spesielt e migrasjon programvare som håndterer konvertering fra mbox format til Outlook-profil eller PST-fil.
Så hvordan å konvertere e-post fra Outlook for Mac til PC?
Les hele veiledningen nedenfor for detaljer…
Eksportere e-post fra Outlook for Mac
Notat: Outlook for Mac støtter eksport mapper opptil 2 GB i størrelse. Sørg for at enkelt Outlook-mappen ikke overstiger denne størrelsen. Hvis mappen er større, du kan dele den i to eller flere mapper med et mindre antall e-poster inne.
Kjør Outlook på Mac OS og velg mappen du vil eksportere;
Dra valgte mappen til skrivebordet (Dette vil skape filen);
Notat: Det drag-n-dråpe én e vil skape den .eml filen, men det er ikke det vi trenger for gjeldende konvertering prosedyre.
Gjenta det samme for hver mappe du vil eksportere.
Eksempel er basert på Microsoft Outlook 2011 for Mac, men det samme skal fungere for andre versjoner.
Nå må du kopiere eksportert Outlook-mapper til PC
Du kan bruke lokalt nettverk, ekstern USB-stasjon, Flash-stasjon eller skylagring kopiere mbox-filer til PC. Sørg for at alle MBOX filene ble kopiert til PC hvor du har installert Outlook for Windows. Hvis du bruker en minnepinne, Det anbefales å kopiere mbox filen til mappen på stasjon C:\ eller D:\ (avhengig av PC-konfigurasjonen) stedet for å bruke USB Flash som en kilde.
Importere mbox-fil til Outlook for Windows
Det siste trinnet er import av Mac OS mbox filer til Outlook eller PST datafil. For at du kan bruke e migrasjon programvare som er allment tilgjengelig på markedet. Vi anbefaler å bruke Entourage til Outlook Transfer eller Mbox til Outlook Transfer programvare for å utføre konverteringen riktig. Her er hvordan:
Installere og kjøre omformeren ved hjelp av én av to tilgjengelige snarveier. Bruk 32-bit snarvei hvis Outlook-versjonen er 32-bit og 64-bit en hvis Outlook er 64-bit;

Sørg for at alternativet "Konverter e-koding…" er slått på.

Velg kilden mappen hvor MBOX filene ligger med bla-knappen "…";
Klikk "Skann mappe" knappen for å lese navnene på postkasser. På dette trinnet kan du fjerne merkingen noen av MBOX filer å ekskludere dem fra å importere;

Klikk "Lagre PST" knappen og angi plasseringen og PST filnavn;
Avslutt med alle andre spørsmål som kan dukke opp og vente på slutten av konvertering.

Nå kjører Outlook og bruk menyen Filen > Datafil Åpne Outlook menyen for å velge den kompilerte PST-filen som inneholder e-post importert fra Outlook for Mac OS.
Du kan også være lurt å vite:
andre Tutorials
---
MailCOPA e -postkonvertering kan gjøres gjennom .MBX (postboks) eller .EML (planlegge e -post) eksportere.
Following
Les mer
---
I utgangspunktet, Microsoft Windows brukte WAB søknad (
Windows Address Book
) til å lagre kontaktinformasjon,
Les mer
---
Bortsett fra grunnleggende e -postoperasjoner, Outlook har mange tillegg for å hjelpe deg med å organisere arbeidet.
Les mer
---
IncrediMail til Outlook Transfer -programvare kan også brukes til å migrere til andre e -postklienter
Les mer
---
Live Mail to Outlook Transfer - User's Manual Formålet med denne artikkelen er å
Les mer
Vi beklager at dette innlegget ikke var nyttig for deg!
La oss med å forbedre dette innlegget!
Fortell oss hvordan vi kan forbedre dette innlegget?