Hvordan bruke "Data Extraction Kit for Outlook" for avansert analyse, e-post etterforskning og e-kriminalitet etterforskning - steg-for-steg guide
Data Extraction Kit for Outlook er en allsidig Outlook datakonvertering, migrasjon, e etterforskning og analyseverktøy. I denne artikkelen, vi vil forklare hvordan du bruker programmet for å drive etterforskning analyse, interne undersøkelser og datainnsamling.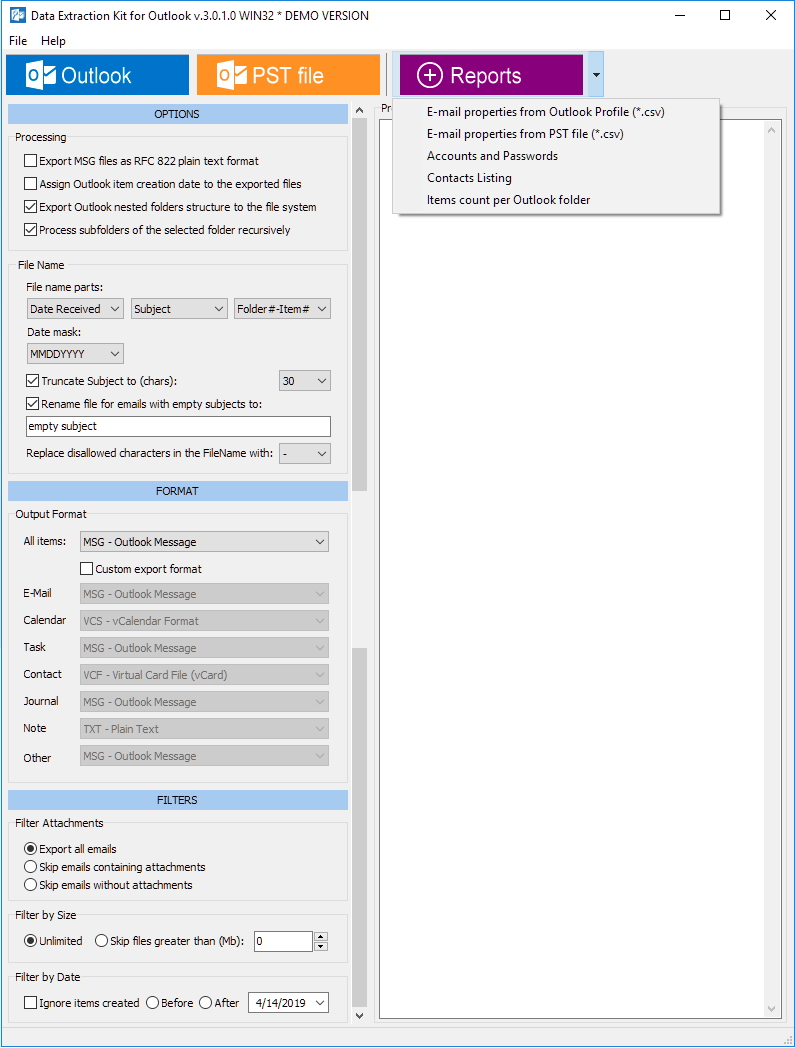 Trinn 1
Når du har lastet ned og installert programmet, kjøre det fra Start-menyen eller bruke en snarvei på skrivebordet.
Programvaren installeres to snarveier – en til 32-bit og en annen for 64-bits programvare. Programvaren og Outlook bit skal samsvare. Hvis du har 32-bit Otulook installert, du må kjøre 32-bit snarvei, hvis Outlook er 64-bit, du må kjøre 64-bit Outlook.
Du vil se hovedvinduet til programmet delt inn i flere sentrale områder: kontrollpaneler til venstre som brukes for å konfigurere innstillingene for data konverteringsprosessen og anvende element filtre, en Prosessen log området på høyre side av skjermen, og en Rapporter knappen på toppen.
Trinn 2
Klikk på Rapporter knappen for å åpne en rullegardinmeny som ber deg om å velge en av de to mulige kilder: en Outlook profil eller en frittstående PST fil. Hvis du ønsker å generere en rapport om innholdet i en Outlook profilen som brukes på denne datamaskinen, gå med det første alternativet.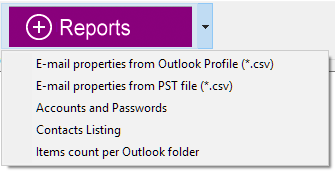 Hvis du har en PST fil kopiert fra kildesystemet, velge det andre alternativet. I begge tilfeller, programmet vil be deg om å angi navn og plassering av målfilen, så vel som navnet på kilden Outlook mappe eller PST fil.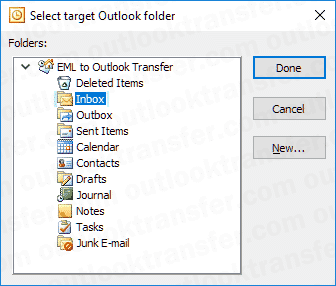 Du vil bli bedt om å angi Outlook-mappen for å hente data fra. Her må du velge en av tilgjengelige Outlook eller PST mapper og trykk Ferdig knapp. Å eksportere alle Outlook-mapper og undermapper, kan du velge roten en (det kalles "EML til Outlook Transfer" på eksempelet bildet).
Trinn 3
Når dette er gjort, programmet vil generere en detaljert rapport i form av et CSV (kommadelte verdier) fil. Denne filen kan umiddelbart åpnet i Microsoft Excel (eller annen programvare som støttes) for videre analyse ved hjelp av sine kraftige søk og filtrering verktøy.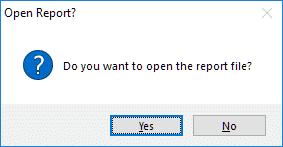 Eksempel
La oss vurdere følgende situasjon: du vet at en alvorlig data lekkasjen skjedde mellom oktober 1 og desember 12, og det er sannsynlig å ha blitt sendt til noen som har en adresse er i e-post som inneholder lekkasjen hotmail.com domene. Gitt at e-arkiv kan inneholde tusenvis av e-postmeldinger, finne et bestemt element møte disse kriteriene i Microsoft Outlook ville være ganske utfordrende oppgave. Men, når du har all informasjon i Microsoft Excel, du kan bruke sin raske søk, filtrere og sortere funksjoner for raskt å begrense søkeområdet.

Excel lar deg kjøre søk på et bestemt ark eller arbeidsbok, søk på rader og kolonner, begrense søkeområdet til bestemte områder, lage spørringer og små bokstaver og mer. I tillegg, Excel gjør en god jobb åpning extre
Mely store bord og slik at du kan jobbe med dem med anstendig ytelse. Finne en bestemt del av informasjonen er relativt lett med Excel ved hjelp av data filtrering og sortering verktøy. For eksempel, du kan kjøre følgende spørring:
Avsenderens e-postadresse inneholder

"Hotmail.com"

Kopi-feltet ikke er tom
Blindkopi-feltet ikke er tom
å finne e-poster fra en potensiell mistenkt. Når du har søkeresultatene, du kan identifisere meldinger med vedlegg og handle i henhold til omstendighetene.
Når du har funnet den nødvendige e-post eller en hel tråd, du vet hvor du bør være ute i den opprinnelige filen. Start Outlook og kjøre et søk ved hjelp av de kriteriene som er tilgjengelige i Excel, slik som emne og Periode - og du er ferdig!
Nå kan du bruke Outlook data extractor programvare for å trekke ut denne e-posten (eller sett med e-post) til noen av de støttede formater.
En ikke-standard måte ved hjelp av en
Outlook

Data Converter

Som du kan se, Data Extraction Kit for Outlook er mer enn bare en kraftig Outlook data vifte, PST til EML Kalkulator og migrasjon verktøy. Det er en teknisk komplisert, likevel lett-å-bruke løsninger som gir deg full kontroll over innholdet i PST filer og lar deg finne svært spesifikk informasjon i e-postarkiv i alle størrelser.
andre Tutorials
---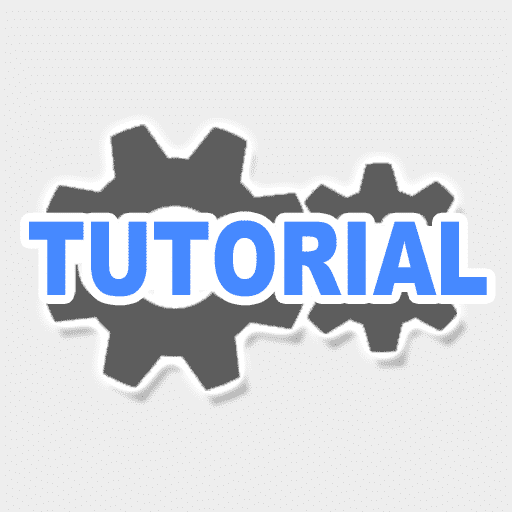 Så du har konvertert meldingene dine og flyttet dem til Microsoft Outlook. Nå er
Les mer
---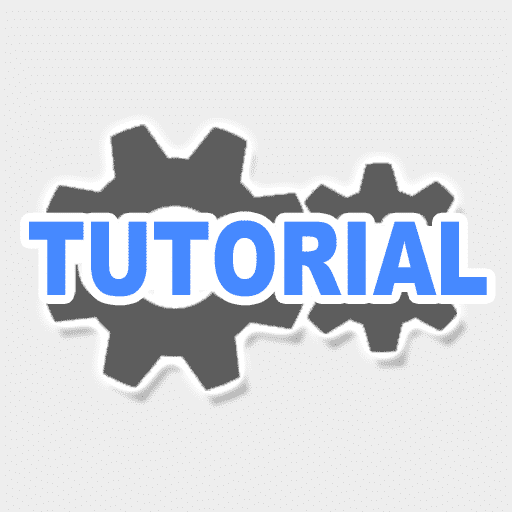 Hvordan bruke "Data Extraction Kit for Outlook" for avansert analyse, e-post rettsmedisin og e-kriminalitet
Les mer
---
vCard to Outlook Transfer - Brukerhåndbok Overføring av kontakter fra ett system til et annet
Les mer
---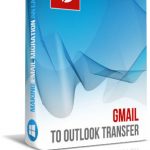 Gmail til Outlook Transfer - Brukerveiledning Gmail til Outlook Transfer (Klikk her for å laste ned) er
Les mer
---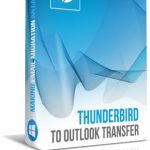 Thunderbird til Outlook Transfer - Brukerveiledning Denne veiledningen dekker prosessen med å konvertere
Les mer
Vi beklager at dette innlegget ikke var nyttig for deg!
La oss med å forbedre dette innlegget!
Fortell oss hvordan vi kan forbedre dette innlegget?