Den "Konton och lösenord" Rapporten gör det möjligt att bearbeta Outlook återställning av lösenord och backup kontoinställningar. Denna rapport är tillgänglig via "Rapporter" knappen längst upp menyn i programmet. Välj motsvarande menyalternativet för att rapportgenerering dialogrutan.
Obs: Outlook password recovery option provided free of charge. However you may buy a full version to unlock the full set of options.
Dialogrutan innehåller följande grupper av optioner:

Spara som
Excel

*.CSV

Fil (med en avgränsare urval rullgardins) - välj det här alternativet om du planerar att öppna rapporten i

MS Excel

eller något annat kompatibelt program. Observera att om du vill att rapporten ska direkt öppnas (genom att dubbelklicka på filen) i

Excel

2010 och ovan, du ska välja en semikolon som avgränsare. Äldre versioner av

Excel

använda kommatecken som avgränsare. Använd motsvarande rullgardins att välja avgränsare typ du behöver för din version av

MS Excel

.
Oformatterad text

*.txt

fil - rapporten sparas till en vanlig textfil.
Utgång till

LOG

fält - innehållet i rapporten kommer att visas i

LOG

del av programgränssnittet.
Inkludera konton efter typ
Detta avsnitt innehåller 9 kryssrutor som motsvarar den 9 stöds kontotyper. Markera eller avmarkera de nödvändiga kontotyper. Om du är osäker på vilket konto som ska användas, lämna alla rutor markerade.
Uteslut lösenord
Denna separata alternativet kan du visa eller dölja lösenord i rapporter. Om dolda, lösenord kommer att ersättas med en mask av de faktiska lösenord längd (t.ex.. "my_Pass" kommer att visas som "*******"). Aktivera det här alternativet om du vill säkerhetskopiera Outlook konto egenskaper men hoppa över Outlook återställning av lösenord förfarandet med inbyggd Free Outlook Password Decryptor.
rapportgenerering
När du har konfigurerat de nödvändiga alternativen, du kan gå vidare till Konton och lösenord rapportgenerering. Klicka på "Kör rapport" knappen för att starta processen. Om du har flera Outlook profiler, Programmet kommer att uppmana dig att välja den nödvändiga ett.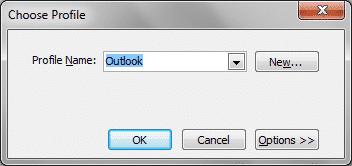 Programmet kommer att be dig också att ange filer namn för rapportfilen. När rapporten är klar, Data Extraction Kit for Outlook kommer att fråga dig om du vill öppna den i en motsvarande ansökan. Om du svarar jakande, det kommer att göra det med hjälp av programmet i samband med den här filtypen (till exempel, Excel för CSV filer).
Andra
Data Extraction Kit

Instruktioner:
andra tutorials
---
What is Claws Mail Claws Mail is a free and open-source e-mail client both for
Läs mer
---
Vad är SeaMonkey SeaMonkey, allt-i-ett internetapplikationssvit innehåller en mängd program för att
Läs mer
---
Vad är Sylpheed e-postklient Sylpheed är en e-postklient med öppen källkod som körs på många
Läs mer
---
MailCOPA är en äldre e-postklient för Windows-plattformen. Den här e-postklienten har aldrig varit det
Läs mer
---
Initialt, Microsoft Windows använde WAB ansökan (Windows Adressbok) att lagra kontaktinformation,
Läs mer
Vi beklagar att detta inlägg inte var användbart för dig!
Låt oss att förbättra det här inlägget!
Berätta för oss hur vi kan förbättra det här inlägget?