Fejlfri grammatik er afgørende for professionel kommunikation. Heldigvis, mail-systemer kan kontrollere din tekst automatisk. This saves time and helps you craft impressive emails. Men, the feature may malfunction. Here is what to do about spell check not working in Outlook.
If the feature works, the system checks your grammar and spelling. Users are alerted if errors are spotted. With word spell check not working, you risk sending texts with embarrassing mistakes. This is hardly desirable, especially in the context of business communication. These tips apply to any version from 2007 til 365.
Why Is Outlook

2016

Spell Check Not Working

?

There are three possible culprits. Første, the autocorrect in Outlook 2013 and other versions may simply be disabled. For det andet, the language in the settings may be wrong. Endelig, an installation issue or defective patch may be to blame.

Where Is Spell Check in Outlook?

The system allows manual and automatic checks. I det første tilfælde, you should access the "Spelling & Grammar" option from "Anmeldelse". Men, forgetting is always a possibility, so set up auto-check instead.

At gøre dette, find options for a mail from the "Fil" menu. Tick the necessary box to enable automatic check before sending it. It is located under the section for composing. voila! This works for Outlook 2010 spell check not working.

Hvis dit problem er Outlook 2007 spell check not working, open the options via "Værktøjer". You will see a Spelling tab with the necessary box. I senere versioner, the sequence is "Fil" - "Indstillinger" - "Post".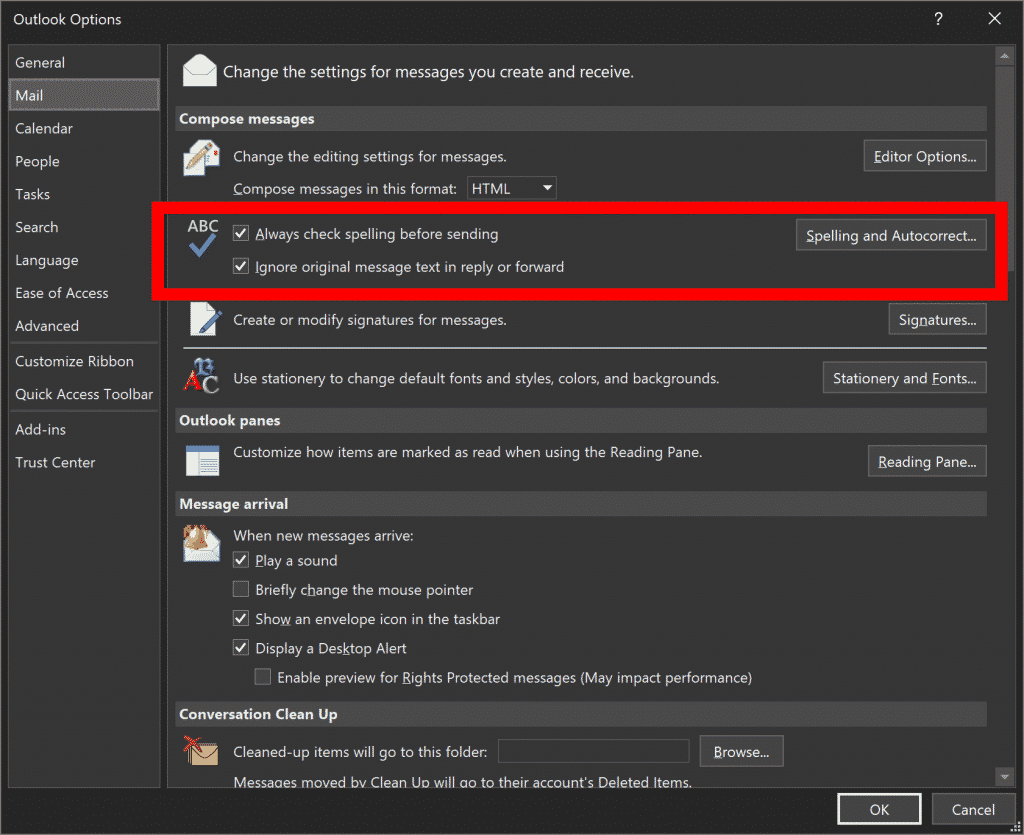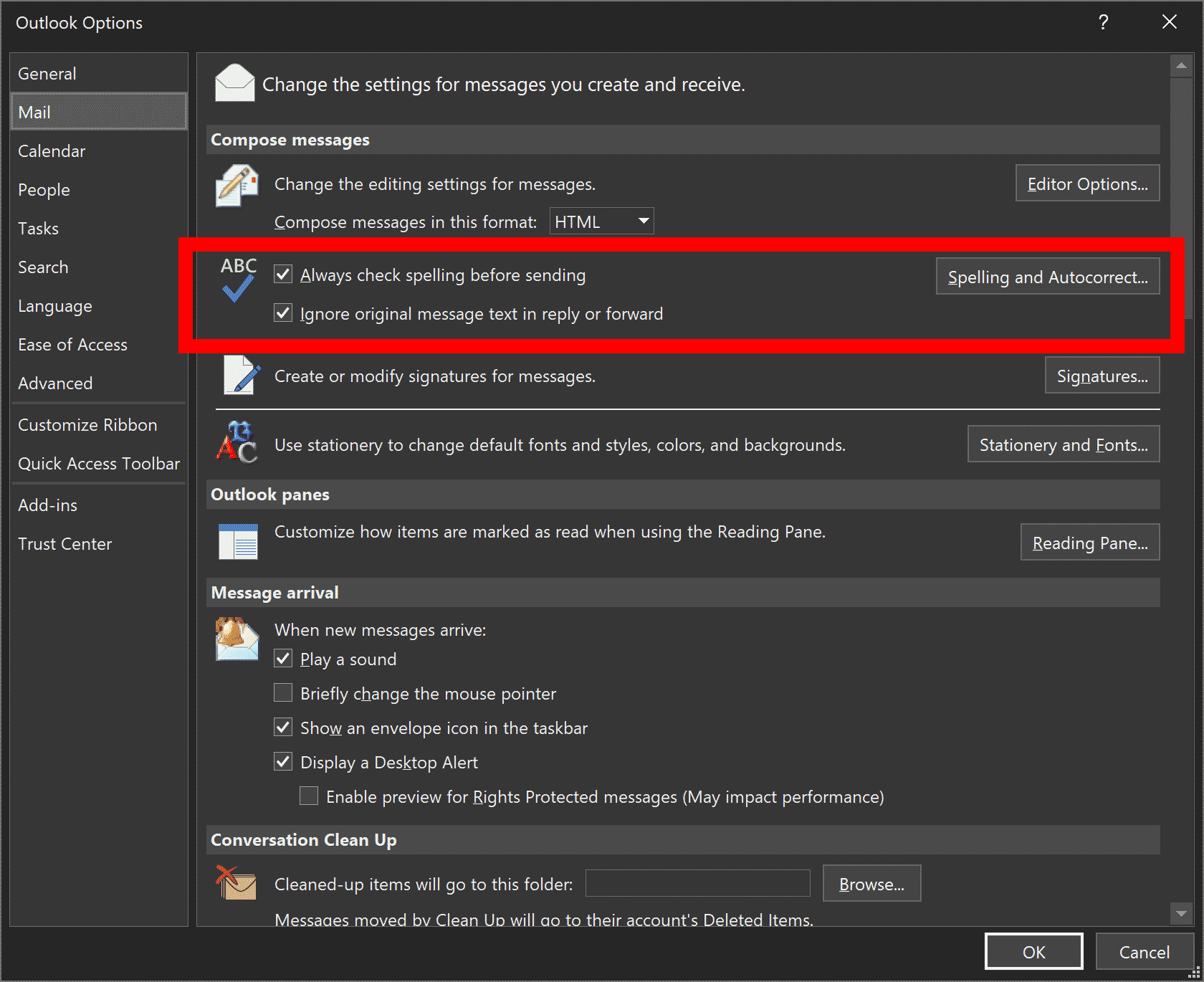 Remedy for Outlook Spell Check Not Working
You know there is a problem when mistakes are not underlined as you type. This is a surefire sign. The purpose of the system is to help you correct any errors before hitting "Send". Så, if the check is clearly malfunctioning, what should you do?
If the cause is simple, restarting should help. After the system is working again, check the tool. This method is basic, but it can be effective. If the issue is temporary, it will disappear.
If it works, the system will check the spelling in every new message.
Is The Default Language Right

?
This setting could interfere with the checks. In the case of English and some other languages, you may be typing in one variation, and checking in another. For eksempel, if the check is programmed for American English, it will not accept British rules and the other way round.
Misspell words on purpose to see if the system works. Run a check through "Anmeldelse" > "Spelling & Grammar".
Are The Messages Being Ignored

?
If Message Ignoring is set, the feature will not check some parts of your emails. The tool may fail to work if the system is programmed to overlook areas in forwarded emails and replies. Here is how to check it.
Access options by clicking on 'File'. Næste, find 'Mail', Næste, look at the composing section. The system may ignore the original text due to the corresponding setting. Unpick the box and click OK.
This is your last resort. The process is not brief, so make sure you have enough time to complete it. There are three things you may repair: the entire Office package, din profil, or data files.
Close all windows

.

Head to the Control Panel and use the category view to find Programs

.

Click on the uninstall option to summon a list of products installed on your machine

.

Find MS Office and right-click on it to change

.

Choose the type of repair

.

Restart the mail client

.
Does this solve the issue? Hvis ikke, try repairing separate elements — the profile and data files. To change the former, følg nedenstående trin. Please note that Outlook Exchange accounts do not have a repair wizard.
Summon the menu via

"Fil".

Open settings for your account

. Et nyt vindue vises.

On the 'Email' tab

(

open by default

),

choose Repair to launch the wizard

.

Follow the steps suggested and restart the system

.
To fix only files, use a dedicated tool for inbox repair. It is available from the Microsoft website.
Restoring Spell Check in Outlook 2013
An automatic check is a useful option available in all popular versions of the system. Fixing it takes seconds if the cause is temporary. Repairing is the most complex solution.
Flere Knowledge Base-artikler
---

Når du starter Outlook, det begynder automatisk at synkronisere mail. Den modtager og sender den, og
Læs mere
---

Nogle gange, denne mailklientfejl kan forstyrre dit arbejde. Det kan vises når som helst.
Læs mere
---

Fejlfri grammatik er afgørende for professionel kommunikation. Heldigvis, mail-systemer kan kontrollere din tekst automatisk.
Læs mere
---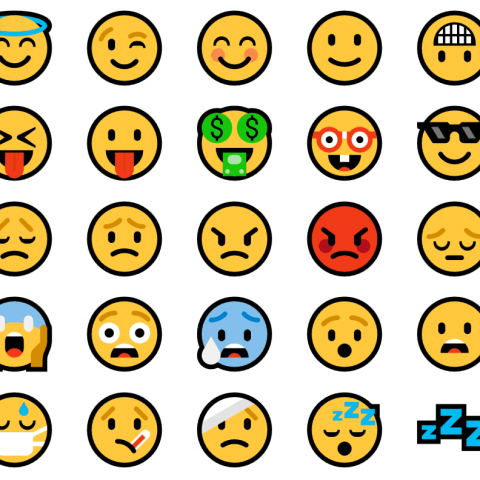 Med den stigende popularitet af budbringere, emojis er nu meget brugt til at tilføje følelsesmæssig farvetone
Læs mere
---

Det er almindeligt kendt, at e-mails kan indeholde vira. Vedhæftede filer kan være ondsindede, og brugere
Læs mere
Vi beklager, at dette indlæg ikke var nyttigt for dig!
Lad os med at forbedre dette indlæg!
Fortæl os hvordan vi kan forbedre dette indlæg?