GlexSoft LLC is a developer of an extensive line of specialized data conversion tools for popular email applications. The company relies on its multi-year experience in product development and thorough knowledge of all major email formats to create compact, efficient and intuitive conversion tools that can be used by anyone.
Headquartered in Canada, the company has a development offices in the U.S. and Canada and a QA department in Europe. GlexSoft LLC is committed to developing the most innovative and powerful solutions for automatic email migration and data conversion. Click here to contact us.
Company Profile: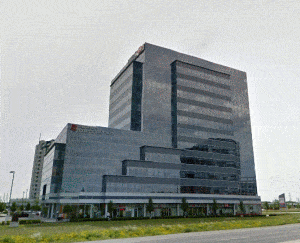 GlexSoft is a developer of specialized email migration tools for a broad range of popular email clients. These products help users convert their email archives from various email applications and migrate to Microsoft Outlook in a quick and easy manner. All products are intended for a broad audience spanning from novices with no experience to professional system administrators and maintenance specialists performing migrations on a regular basis as part of their daily work. The key advantage of all GlexSoft products is their ability to offer considerable time- and money-wise savings by letting users perform conversions on their own.
With development centers located in Canada and Europe, GlexSoft has been steadily expanding its family of products supporting more and more source applications and formats, both on Mac and PC platforms. The company currently offers tools for Thunderbird, Mac Mail, Entourage, Eudora and many other email apps, as well as formats like MBOX, EML and MSG. GlexSoft makes sure that all of its products are timely updated after the release of new Outlook versions, including 32- and 64-bit editions, and guarantees the absence of any ad- or spyware in installation files.
The company's portfolio currently consists of more than 16 products based on proprietary engines and highly optimized data analysis algorithms. In order to address the needs of the broadest audience possible, the interface of all applications was designed to be intuitive and minimalistic, with just a few controls available for the user. Any of these products makes transfer to Outlook a quick and hassle-free task that any user can cope with.
GlexSoft is committed to becoming a leading developer of compact and efficient email conversion tools and providing top-notch customer support.