Netscape Mail is dead, officially. But what if you want to fetch e-mails from Netscape and save them to Outlook? Officially, it's hard. But here is a simple tool that saves the day when it comes to thousands of messages to transfer. The name is Netscape to Outlook Transfer. Download, install and run the tool, specify the mailbox format files of Netscape Mail and kick back on your chair watching the program converts every single bit of data accurately and thoroughly.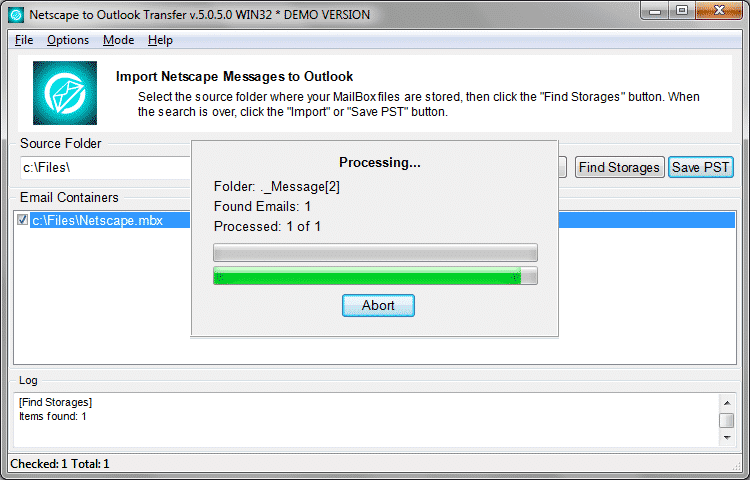 And not that you would have to wait for hours; in fact the tool is ultra-fast thanks to advanced algorithms inside. So you will enjoy your transferred emails in a few minutes. Time to give the program a try!
We are continuing to improve our products based on your feedbacks. Please do not hesitate to let us know your ideas.