New version and even more possibilities of Outlook data analyse and extraction.

We've added several options to customize the PST reports. The report preferences dialog title now contains a report description. We also modified a free report called "Accounts and Passwords". Now it includes the recognition of IMAP passwords. Now this report includes complete set of properties and passwords to Outlook accounts. Outlook password reporting remains free and can be used without registration.
New options and features
We've added a new report to the set of Outlook analysis. It allows to list all contact records of the selected folder. With the "Contacts Listing" report, you can create a mailing list and export it to the plain text TXT or CSV file for further use in Microsoft Excel. Contact listing report can use external PST file or Outlook user profile as a data source.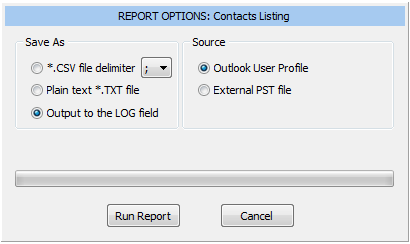 We hope that you will evaluate the new Data Extraction Kit possibilities. Don't wait, download it and give it a test drive.
I take my hat off to you, guys, for creating such a great product for those who need to drill down into vast email archives looking for something important. Being exactly such a person, I have already saved countless working hours using
Data Extraction Kit for Outlook
. The software is fast, very reliable and straightforward – I figured out how to use it a minute after the first start!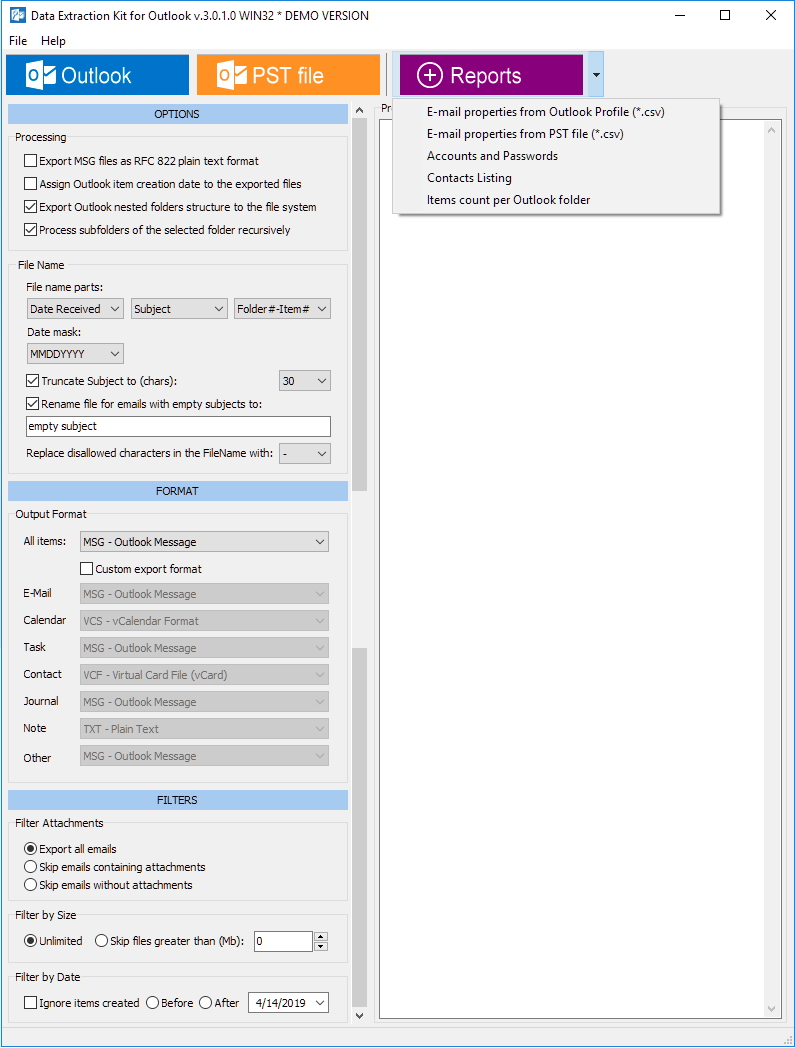 Other Updates
---
New release of Outlook Transfer software introduces the batch messages conversion to PST format with
Read more
---
This version of Data Extraction Kit for Outlook implements the "List of recipient email addresses",
Read more
---
We've been working hard to get our software ready for the Microsoft Office Security update
Read more
---
All email importing tools were updated with new command line parameters allowing to pre-define the
Read more
---
In new version, importing gets even faster, and all tools introduce a new Outlook wrapper
Read more
We are sorry that this post was not useful for you!
Let us improve this post!
Tell us how we can improve this post?