Microsoft Outlook is the software designed for people who appreciate their time and money. It has got plenty of useful features that make it possible to quickly reply and forward, notify, manage contacts, etc. There is also the feasibility to create a group in Outlook so that to arrange correspondence even quicker.
Every regular daily user of this program knows that a lot of time is usually spent on filling the field with the recipients. Especially when this is the correspondence on a large-scale project in which a lot of people are involved. If you create a contact group in Outlook, the risk to forget about an important person is eliminated.
How to Create a Group Contact in Outlook: Steps to Make
One may think that there is no need to waste time on this. However, this is an investment in the future rush hours when every second is precious. Before thinking about how to create an email group in Outlook, it is necessary to make sure that all the contacts in the Address Book are properly and correctly organized. Then, one may proceed to identify which groups are needed. For instance, there can be groups devoted to a certain project or event. Just scroll your outbox, and the necessary groups to be created will be easily identified.
How to Create a Group in Outlook 2010
Depending on the version you use, there can be slight differences. To create a group in Outlook 2013, as well as in Office 2010, one should start with the tab Home ➝ New Items ➝ More Items ➝ click on Contact Group.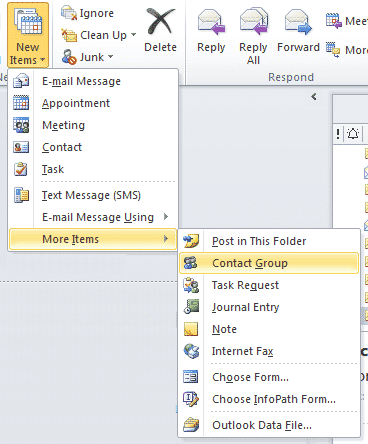 Then, it will be necessary to type the name of the group. On the tab Contact Group, one may add contacts from the Address Book, Outlook Contacts, New Email Contacts or even copy all the recipients from emails for which one needs to create a new group in Outlook.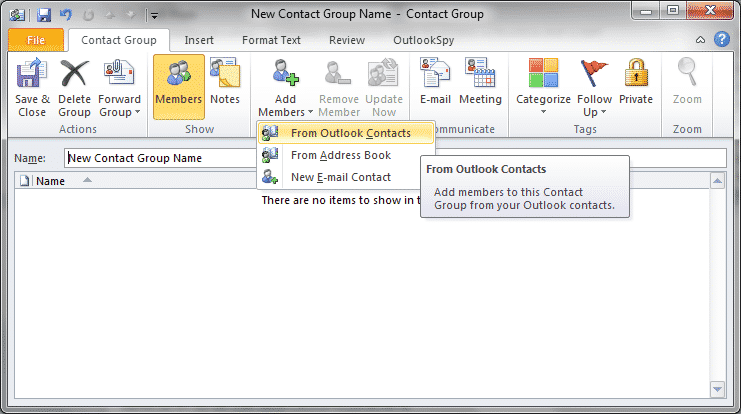 How to Create a Group in Outlook 2019
In the later versions, one may press on the Home tab ➝ New Items ➝ More Items ➝ Contact Group in the dropdown menu.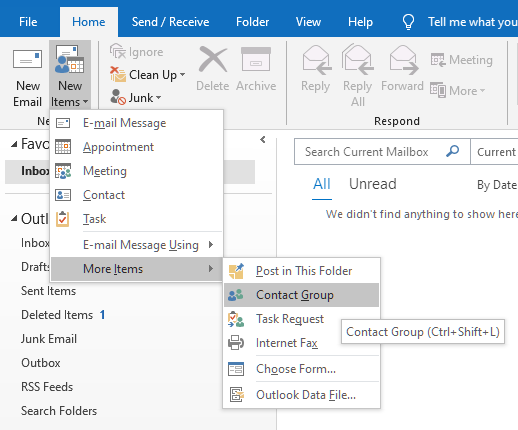 Then, the steps on how to create a group in Outlook 2016-2019 are pretty much the same as for older versions. Be ready to name the group and add its members. That is it.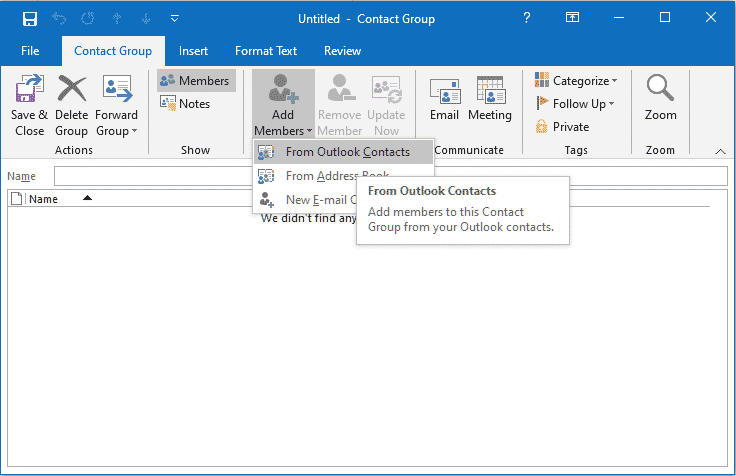 How to Create a Group in Outlook 365: What is Different
In this version, there is a slight difference. Press on People on the Navigation Bar ➝ expand New ➝ opt Contact List. The next steps are repeated. In the end, press on Save.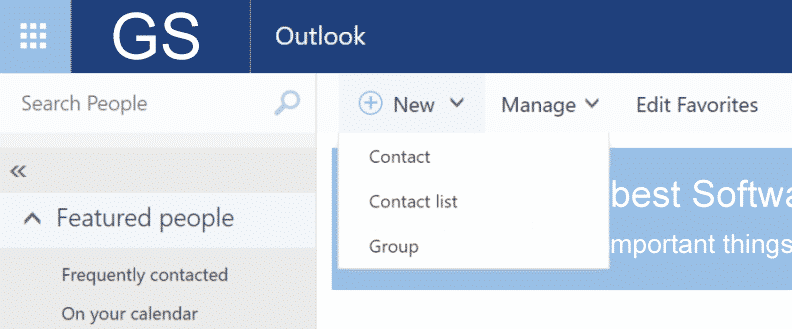 Contact Groups: An Additional Tip
While naming a group, it is important to choose a unique name that is not alike to the other groups you are going to create or have already created. In a rush, an email can be sent to wrong recipients, hence, think about this beforehand to avoid possible troubles and disclosure of information to undesirable recipients. The feasibility to create groups is a useful feature of Outlook. Make use of it to save your time and nerves in the future.
Read more:
More Knowledge Base articles
---
iCloud synchronizes your user data across your devices. It serves as a backup and allows easy sharing of photos, notes, videos, and other files with friends and family. If you…
---
Users print emails from Microsoft Outlook for many reasons. The email may have a form that they want to print, fill out, and submit. Many people retain a physical copy…
---
MS Outlook is a useful software for handling email communications, keeping track of the personal schedule and important dates, storing contact information, as well as other essential information. Outlook uses…
---
If you use Microsoft Outlook to manage your email, you may, at some point need to find old emails. This can be difficult if you don't know where to look…
---
Emailing is an integral part of everyday business and private communication. It is common for people to migrate from one service to another until they find the one that meets…
We are sorry that this post was not useful for you!
Let us improve this post!
Tell us how we can improve this post?