You can hardly imagine life today without e-planners. Most people have rather busy life and calendar helps keep up. It gives you the opportunity to plan an event and save it so that you do not miss it.  Google calendar and Outlook are probably the most used tools. It is convenient to have e-calendar rather than the traditional one. A user can log into e-planner with any device. In such a way, you always check your plans even if you do not have a planner literally in your hand. Both planners have user-friendly mobile apps. They can be easily used via cell phones.
Pitfalls of using several e-planners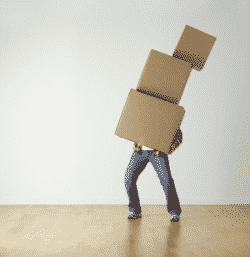 Having several accounts is very popular. It is ok to have various e-mails providers but using several different planners can up as a problem. Despite the fact, that many people do it, experts recommend using only one. At some point, you will get tired of using two planners. Moreover, using two planners is dangerous. When you need to add a new event, you are suggested to use one or another calendar. If you add plans into different programs, you do not get the whole picture. It requires checking two services all the time, which is not very convenient.
If it happens that you already have two or more e-planners, you would better simplify your life. It is better to choose one. It does not mean that you have to transfer Google calendar to Outlook manually. It is possible to find numerous sources with information on how to sync calendars. If you share Outlook calendar with Google calendar, you have all events in one program. It is much easier to track your plans when everything is in one planner.
Syncing Google Calendar with Outlook

Users can easily add Outlook calendar to Google calendar. One of the quickest ways is to sync Outlook calendar with Google is to use their web versions. Open them on a Mac or Windows. Both e-planners are user-friendly and have convenient navigation. You will quickly find what you need to share Outlook calendar with Gmail. There is a drop-down menu placed next to the relevant calendar. Click this section on the left. Now you have to choose the settings of a planner. Scroll a little down to find a button to export. Once you press it, the system will save e-planner as a file. It is usually downloaded as .zip. If you need .ics file, you need to copy it.
Now you have to find import and export button. It is placed near the left-hand menu and allows exporting data in .zip.  It is an immensely efficient way to share Outlook calendar with Google one.
Users are also free to choose apps and various programs that help synchronize and share Outlook calendar with Gmail.
Reasons to select Outlook over Gmail
If you still hesitate, which planner to keep, you should consider the purpose of usage. Most people working in a business environment prefer Outlook. It has a number of benefits to consider.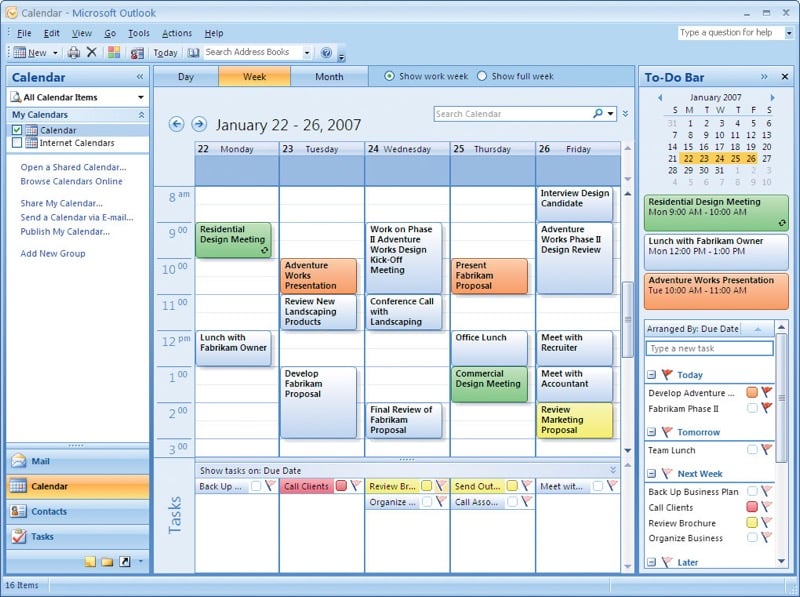 Convenient integration. E-mail is the main means of communication at work. Most users find it very convenient to have both- email, calendar, and even contacts synchronized. In such a way, you can arrange a new meeting or check contact information using Outlook.
Choosing a meeting room. When planning a meeting in Outlook, you can select a particular location –  a meeting room. A meeting room is usually added as one of the attendees.
Sharing calendar. Assistants usually have to manage e-planners of line managers. Most of them say that working in Google is complicated. It is not designed for a purely corporate environment. It is much easier to deal with Outlook. You can give access to your data to other people. Access presupposes various levels of control.
At the same time, there are numerous people, who say that Google is simple to use. Simplicity is its main benefit. If you use a planner only for personal plans, you will be happy with Google planner. It does not have many complicated functions.  One thing for sure. User should select one planner. It is more efficient than having two.
More Knowledge Base articles
---
Switching to Outlook from your current email client may sound like a silly idea, especially
Read more
---
Windows Live Mail is a successor of Outlook Express that was a largely popular email
Read more
---
Here is an overview of the most impressive new features that appeared in Microsoft Outlook
Read more
---
The first and primary purpose of any software is to facilitate people's life by fulfilling
Read more
---
People using Microsoft Outlook calendar are mostly aware of how beneficial it is for managing
Read more
We are sorry that this post was not useful for you!
Let us improve this post!
Tell us how we can improve this post?