You can hardly imagine life today without e-planners. Most people have a rather busy life and a calendar helps them to keep up. It allows you to plan an event and save it so that you do not miss it.  Google calendar and Microsoft Outlook on Windows are probably the most used tools. It is convenient to have an e-calendar rather than the traditional one. A user can log into their e-planner with any device. This way, you can always check your plans even if you do not have a planner literally in your hand. Both planners have user-friendly mobile apps. They can be easily used not only on Windows and Mac but also via cell phones.
Pitfalls of using several e-planners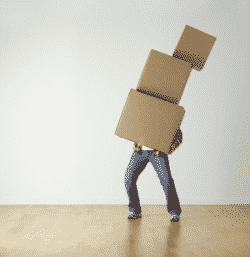 Having several accounts is very popular. It is ok to have various e-mail providers but juggling multiple planners can be a problem. Even though, that many people do it, experts recommend using only one calendar. At some point, you will get tired of using two planners on Windows or Mac. Moreover, using two planners can even be dangerous, which explains why so many users transfer Google Calendar into Outlook.
When you need to add a new event, you are suggested to use one or another calendar. If you add plans into different programs, you do not get the whole picture. It requires checking two services all the time, which is not very convenient. Why not integrate one into the other?
If it happens that you already have two or more e-planners, you would better simplify your life. It is better to choose one. It does not mean that you have to transfer Google calendar to Outlook manually. It is possible to find numerous sources with information on how to sync calendars. If you share Outlook calendar with Google calendar, you have all events in one program. It is much easier to track your plans when everything is in one planner.
Importing data is the best choice
Google allows you to share the calendar by copying the secret address in iCal format. But what if your teammates prefer Outlook? If it happens that you already have two or more e-planners, simplify your life by choosing one.  It does not mean that you have to transfer Google calendar to Outlook manually. It is possible to find numerous sources with information on how to sync calendars. If you share Outlook calendar with Google calendar, you have all events in one program. It is much easier to track your plans when everything is in one planner, so import Google Calendar to Outlook today!
How to Sync Google Calendar with Outlook

Users can easily add Outlook calendar to Google calendar. One of the quickest ways to sync Outlook calendar with Google is to use their web versions. Open them on a Mac or Windows OS. Both e-planners are user-friendly and they have convenient navigation.
You will quickly find what you need to share your Outlook calendar with Gmail.
There are only a few simple steps. Here is what to do in the planner app:
Find a drop-down menu placed next to the relevant calendar.
Click this section on the left. Now you have to choose the settings of a planner.
Scroll a little down to find a button to export.
Once you press it, the system will save the e-planner as a file. It is usually downloaded as .zip.
If you will need to import an iCalendar .ICS file, you should copy it.
Now you have to find the import and export button to synchronize the data. It is placed near the left-hand menu and allows exporting data in .zip.  It is a very efficient way to share Outlook calendar with Google one on Windows, as well as Mac.
Users are also free to choose apps and various programs that help synchronize and share Outlook calendar with Gmail.
Reasons for transfer from Gmail to Outlook
If you still not sure which planner to keep, you should consider the purpose of usage. Most people working in a business environment prefer the Microsoft Outlook calendar. It has some benefits to consider.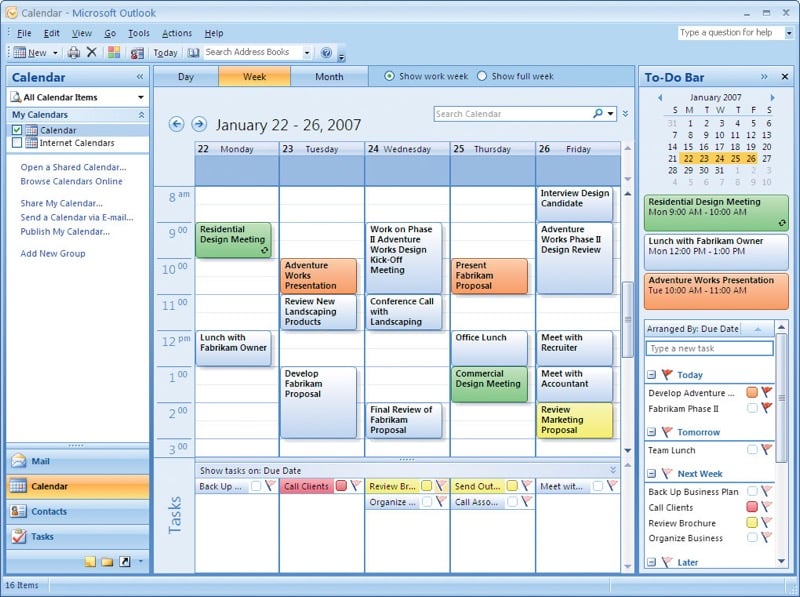 Convenient integration. Email is the main means of communication at work. Most Windows users find it very convenient to have multiple features (email, calendar, and even contacts) synchronized. In such a way, you can arrange a new meeting or check contact information using Microsoft Outlook.
Choosing a meeting room. If you import Google Calendar to Outlook, you will be able to plan meetings using a special location –  a meeting room. A meeting room is usually added as one of the attendees.
Sharing calendar. Assistants usually have to manage e-planners of line managers. Most of them say that working in Google is complicated. The system is not designed for a purely corporate environment. It is much easier to import an iCalendar ICS file to deal with Outlook. You can give access to your data to other people. Access presupposes various levels of control.
At the same time, many people feel that a Gmail account is easy to use. Indeed, simplicity is its main benefit. If you use a planner only for personal plans, you will be happy with Google Calendar events. It does not have many complicated functions. One thing for sure. Users should select one planner only. It is more efficient than having two — why switch between them constantly?
How to Sync Google Calendar with Outlook on Mac
As you can see, turning the two systems into one on Windows is quite easy. But what should you do if you are using an Apple device? Macintosh has its rules of operation, and it does not sync up to Google natively. However, you will need to follow a similar logic to sync Google Calendar to Outlook on Mac.
How to add Google Data using Apple's Calendar App
This is the only workaround known at the moment. You can link the two platforms and move the data between them seamlessly. There are just a few steps to take — your calendar information will appear on Mac in minutes. Follow the simple manual below.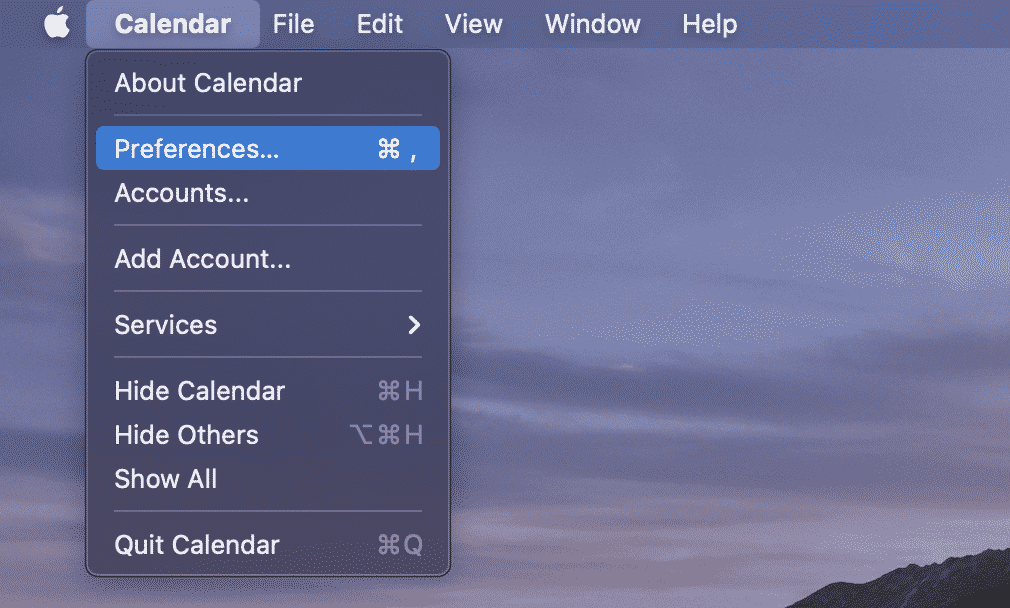 Start the Calendar app on your Apple device.
Open the menu called like the app itself — "Calendar".
Open the "Preferences" section to adjust the settings.
Open the tab that lists your accounts.

Use the "+" sign to create a new one.
In the drop-down list, choose Google as the platform.
Enter your Gmail credentials (login and password) to enter into the account. This will allow you to access Google data within the Apple app.
Click on the "Create" button to confirm the operation.
Check the details and click the button again to confirm your choices and launch the export.
That's all! Now, you should open the Apple app and check if the data has been transferred correctly. All events from your Google system must appear in the window. If this is the case, your attempt to merge Outlook and Google Calendars was successful. As you can see, this is not rocket science.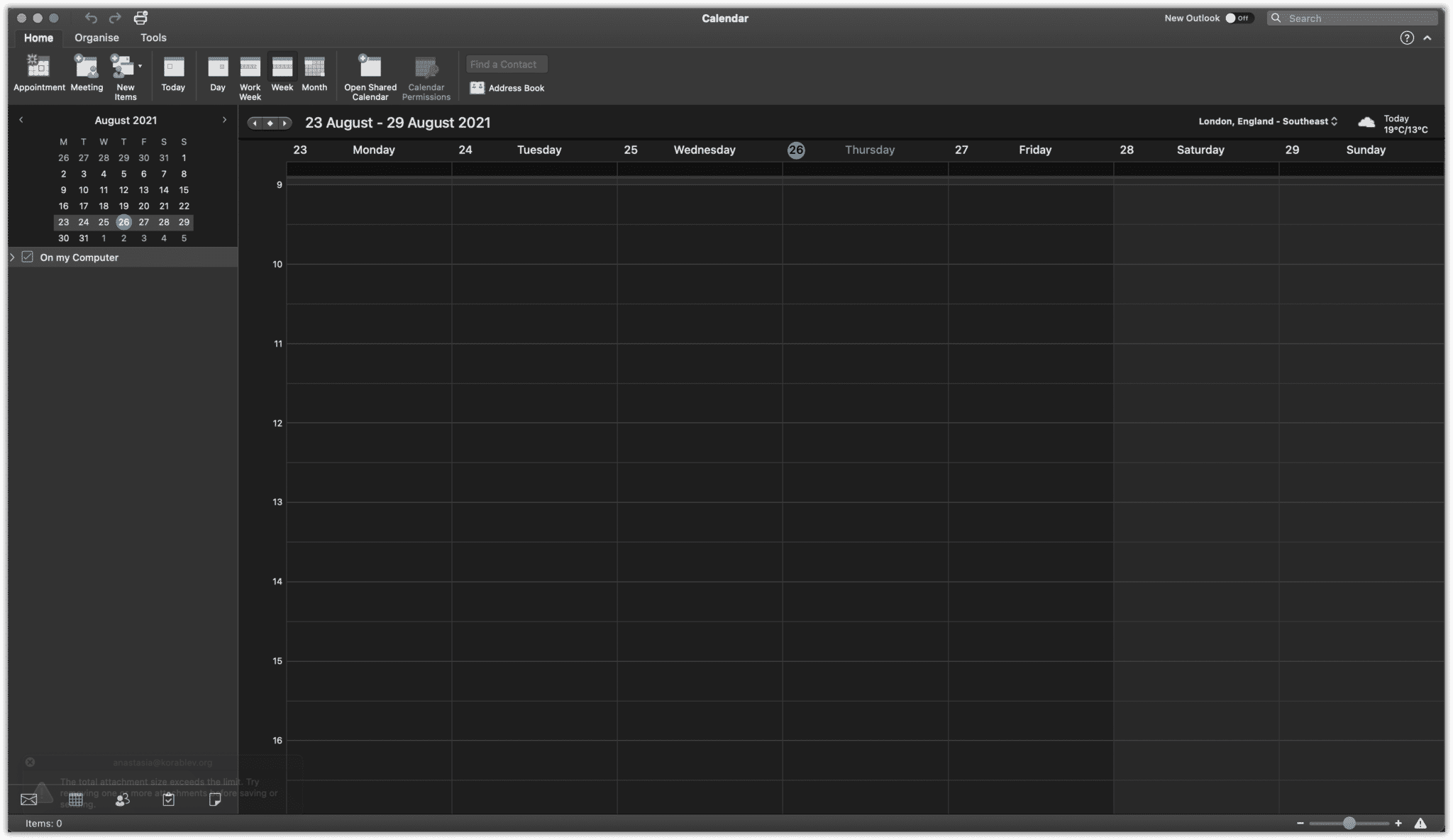 Import Google Calendar into Outlook for Windows And Mac
As you can see, the task is feasible on both platforms. Keeping your calendar in the Microsoft app gives a range of advantages. If you sync Google Calendar with Outlook, you will be able to find all the necessary information in one place. No more juggling of devices or apps! This will make your life more organized and less stressful, so you can focus on more important matters. Forget about moving data back and forth — sync the systems once, and enjoy the flawless operation!
You may want to know:
More Knowledge Base articles
---
OST and PST are two of the major outlook data file formats. Essentially, they store information meant to be read or viewed in Outlook. While their primary purpose is to…
---
Connecting an email account to Outlook creates a local backup of that data on your PC. You may retrieve already downloaded or synced emails, calendar entries, contact information, and activities…
---
This quick TIP for those who want to convert their OST (Offline Storage or Offline Outlook Data File) to PST format without purchasing conversion software. This guide describes how to…
---
PST stands for Personal Storage Table.  Microsoft Outlook utilizes the file format to store email and other data in an easy-to-access form. Each computer and mobile device has its storage…
---
Table of contents: How to import Android contacts to Outlook using CSV file? Useful way to Export Android address book to VCF file How to Sync Android Phone Contacts With…
We are sorry that this post was not useful for you!
Let us improve this post!
Tell us how we can improve this post?