We finally made it! Enjoy safe and extremely fast automatic exporting from Opera Mail to Outlook. Check the product here.
A tool to transfer Opera Mail messages to Outlook is here!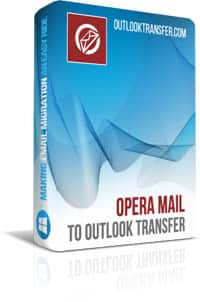 We received hundreds of requests to develop this tool. Opera Mail is officially discontinued, but its audience is still here. They continue using this mail client, but are afraid they can stick with the unsupported app forever.
So, we did it! We developed a new tool in our range of email conversion utilities to help Opera Mail users migrate to Microsoft Outlook. Meet Opera Mail to Outlook Transfer!
As always, Opera Mail to Outlook Transfer converter is fully automatic and accurate at the same time. The program supports all existing versions of Opera Mail, and can export to any existing Outlook account or to a standalone PST file.
The interface of the program is intuitive just like any of other tool in the series, which means a newbie computer user can effortlessly move his or her email database to Outlook in literally five mouse clicks.
If you decided to leave Opera Mail aside and switch to Outlook, download Opera Mail to Outlook Transfer for free here.
Other Updates
---
New release of Outlook Transfer software introduces the batch messages conversion to PST format with
Read more
---
This version of Data Extraction Kit for Outlook implements the "List of recipient email addresses",
Read more
---
We've been working hard to get our software ready for the Microsoft Office Security update
Read more
---
All email importing tools were updated with new command line parameters allowing to pre-define the
Read more
---
In new version, importing gets even faster, and all tools introduce a new Outlook wrapper
Read more
We are sorry that this post was not useful for you!
Let us improve this post!
Tell us how we can improve this post?