Microsoft Outlook is a great assistant to millions of users across the globe. Indeed, people use the combination of email clients with messengers so that to reach the maximum effectiveness and not to miss any essential info. This is, indeed, too frustrating when Microsoft Outlook is not working or other software does not function as expected. Hence, we suggest checking the most common troubles that users face and provide possible solutions to why Outlook is not working.
The Most Common Problems with Outlook and Troubleshooting
MS Outlook is an email client that is compatible with the most popular OS platforms, browsers, and other types of software. Though, some bugs may appear:
Outlook Is Not Working on Windows 10 or Other Version
This is one of the rarest and, at the same time, the clearest troubles. If Outlook is not working, Windows 10 or other software product shows the window stating clearly the reason for this trouble — the trial has expired, no possibility to verify the license. Besides, a possible solution is also indicated. It may be required to install the compatibility mode of Outlook running for a correct type of software in use.

Outlook Is Not Working on Chrome
Some users have reported this problem. Hence, to fix it, try the following steps:

Launch this browser and clear its cache and temporary web files, close Chrome and start it again.

Check the version, is it the latest one?

Disable anti-virus and firewall then relaunch Outlook. This software can hinder the operation of the latter.

Delete and reinstall the browser.

Open Chrome on a different device so that to understand if the trouble is in the device itself.
Outlook Is Not Working With Gmail
If MS Outlook cannot be connected to Gmail and continues requesting a password, check these suggestions. To eliminate this problem with a new or existing profile, make sure that Gmail IMAP is enabled. Besides, thanks to the two-step verification of Gmail, it is also binding to the App password so that login.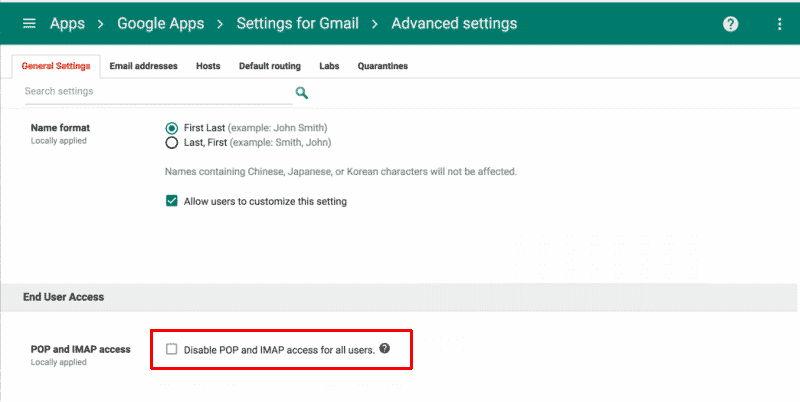 MS Outlook Is Not Working on iPhone
If you are trying to add an account to an app that has just been installed and you face difficulties, quite probably, there are some typos in settings, account data or password. Double-check everything.

If this account has already been used, proceed as follows: check if there are no restrictions on data receipt, for instance, you have recently used an airplane mode, or the synchronization is off;

try reinstalling an app, as well as deleting and adding an account again;

update your iPhone to the latest version;

there is also the possibility of a factory reset if using Outlook is so much important, however, be sure not to lose other essential info and backup it.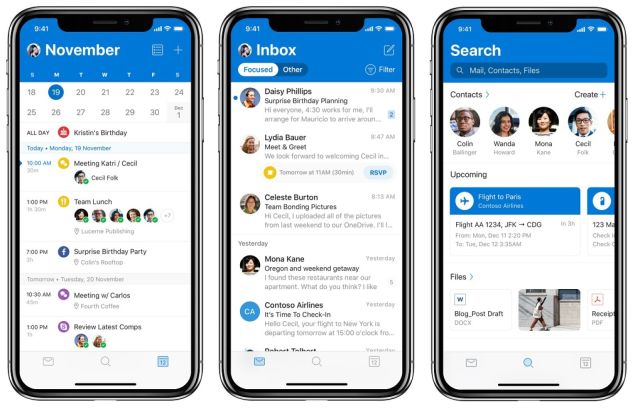 Search in Outlook Is Not Working
Failing to use this function creates a lot of discomfort to a user, thus, try the following remedies that should help overcome the Outlook 2016 search not-working trouble:
Restart Outlook, if needed, use the Task Manager to restart it.

Be more specific in the choice of search terms, as well as choosing the folder where to search.

Verify that the version of Outlook is the latest.

Third-party tools for searching should be disabled if you have installed any add-ons.

The indexing check can be required.

The repair function can be used for all the Office package.

Rebuild the Outlook search index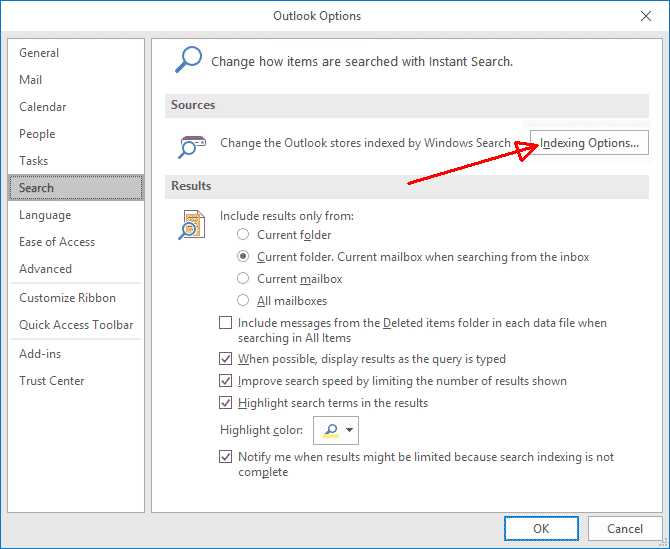 Links in Outlook Are Not Working
Facing this problem, a user should know that this malfunction can be related to Outlook, as well as to a browser used by default. The latter should be verified at first. For this, try deleting and reinstalling Chrome or another browser you utilize or set Internet Explorer by default or reset its settings. Otherwise, editing the registry manually or carry out a system restore. In the latter cases, it is better not to risk and refer to an IT specialist for assistance if hyperlinks in Outlook are not working.
Outlook Rules Are Not Working
When this useful function is out of order, a user feels like he/she has wasted time on setting them. This is, however, a rare case, though the main reason is an exceeded size of rules that have been created. It should not be more than 64 KB. Thus, to eliminate this trouble, try the following steps:
Delete old rules;

Rename the rules;
Combine similar rules into one;
Check the setting of rules that have been created.
Probably, resetting the SRS file can be required if the above steps have not solved the trouble.
In general, MS Outlook is a great email client that works without troubles in most cases. It is, therefore, recommended excluding the possible flaws of other software and equipment facing difficulties with Outlook. For example, if your Outlook is not working on WiFi, verify if the device and network are functioning properly before proceeding to identify why Outlook 2016 is not working.
More Knowledge Base articles
---
OST and PST are two of the major outlook data file formats. Essentially, they store information meant to be read or viewed in Outlook. While their primary purpose is to…
---
Connecting an email account to Outlook creates a local backup of that data on your PC. You may retrieve already downloaded or synced emails, calendar entries, contact information, and activities…
---
This quick TIP for those who want to convert their OST (Offline Storage or Offline Outlook Data File) to PST format without purchasing conversion software. This guide describes how to…
---
PST stands for Personal Storage Table.  Microsoft Outlook utilizes the file format to store email and other data in an easy-to-access form. Each computer and mobile device has its storage…
---
Table of contents: How to import Android contacts to Outlook using CSV file? Useful way to Export Android address book to VCF file How to Sync Android Phone Contacts With…
We are sorry that this post was not useful for you!
Let us improve this post!
Tell us how we can improve this post?