MS Outlook is a convenient software for exchanging emails, storing them, keeping records in the calendar, and plenty of other functions. Among them is the possibility of creating customized folders so that to sort out emails. One may also set rules that will automatically add emails meeting individual requirements to a specific folder. However, what if you have lost a folder in Outlook? Unfortunately, such situations can happen more often than one can expect.
"I accidentally moved a folder and can't find it." This a complaint of many Outlook users who afterward begin looking for ways how to find a folder in Outlook. Unfortunately, the program has no such function that can enable users to search for folders they have lost. However, there are possible solutions that we are going to tell you about further.
How to Find Folders in Outlook: Several Methods to Use
Before choosing one of the below-proposed solutions, think of when you have had your Outlook folder moved, what its name is, and which emails are stored in it. The choice of the method depends on this information.
1. Check the Folders Near
If you have just been moving folders and discovered that there is a missing folder in Outlook 2010, check the contents of the folders above and below. Expand the folders that are now visible to you, and quite probably, the one you have lost is in one of these folders.
2. Check the Full List of Folders
If you have noticed a missing folder in Outlook a bit later, the first solution won't work for you. If you have got a lot of folders, manually checking each is not an option. Thanks to the Folder Size option, users can get a full list of folders:
Right-click on your mailbox root;
Find Properties and select;
Look for the Folder Size… button and click it.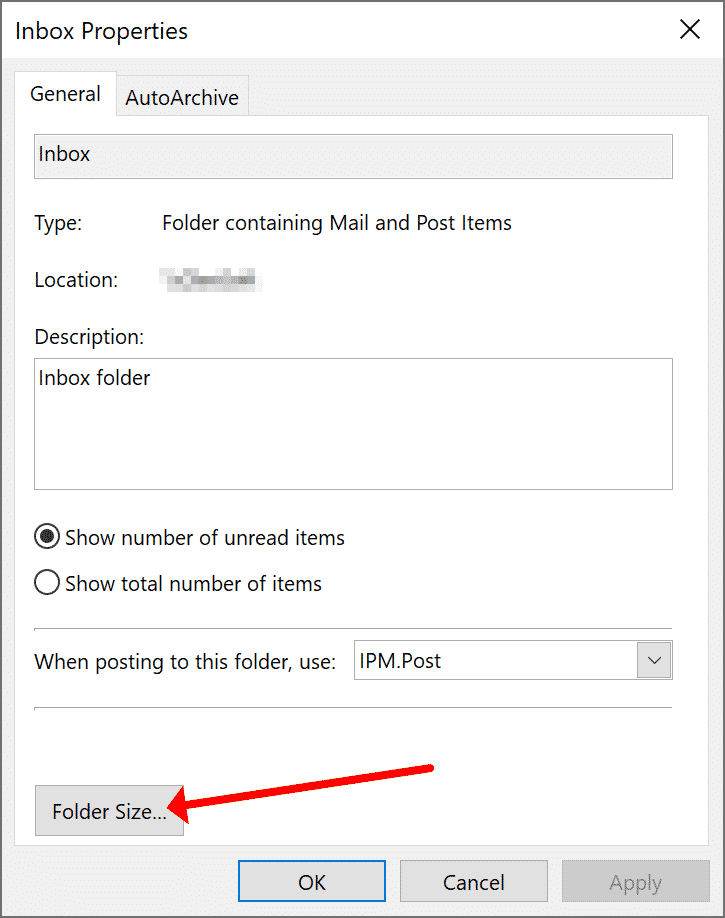 A new window will appear where Outlook will display all the folders you have got. As soon as you have found it, it is possible to trace the complete root to the desired folder.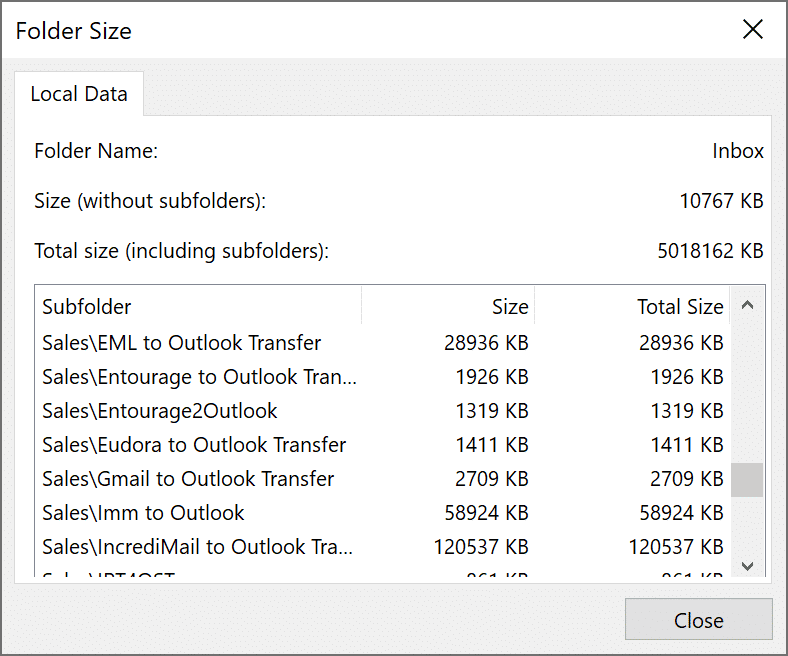 3. Search for a Specific Email
You may find yourself in a different situation, like this user, for example, "I moved things into a folder, and now it's not there, I cannot find these emails and a folder as well." If you know what a lost folder should contain, search for this item in the following way:
Type the subject of an email in the Search field, making sure that the search will be done in All Outlook Items. Alternatively, use the shortcut

CTRL+E

and

CTRL+ALT+A

to set the search scope to All Outlook Items.
After finding the searched email, double-click it and press

CTRL+SHIFT+F

to open the Advanced Find dialog that is by default set to the folder where this email is located.
Click on the Browse… button, and you will see the location of the folder you can't find in Outlook.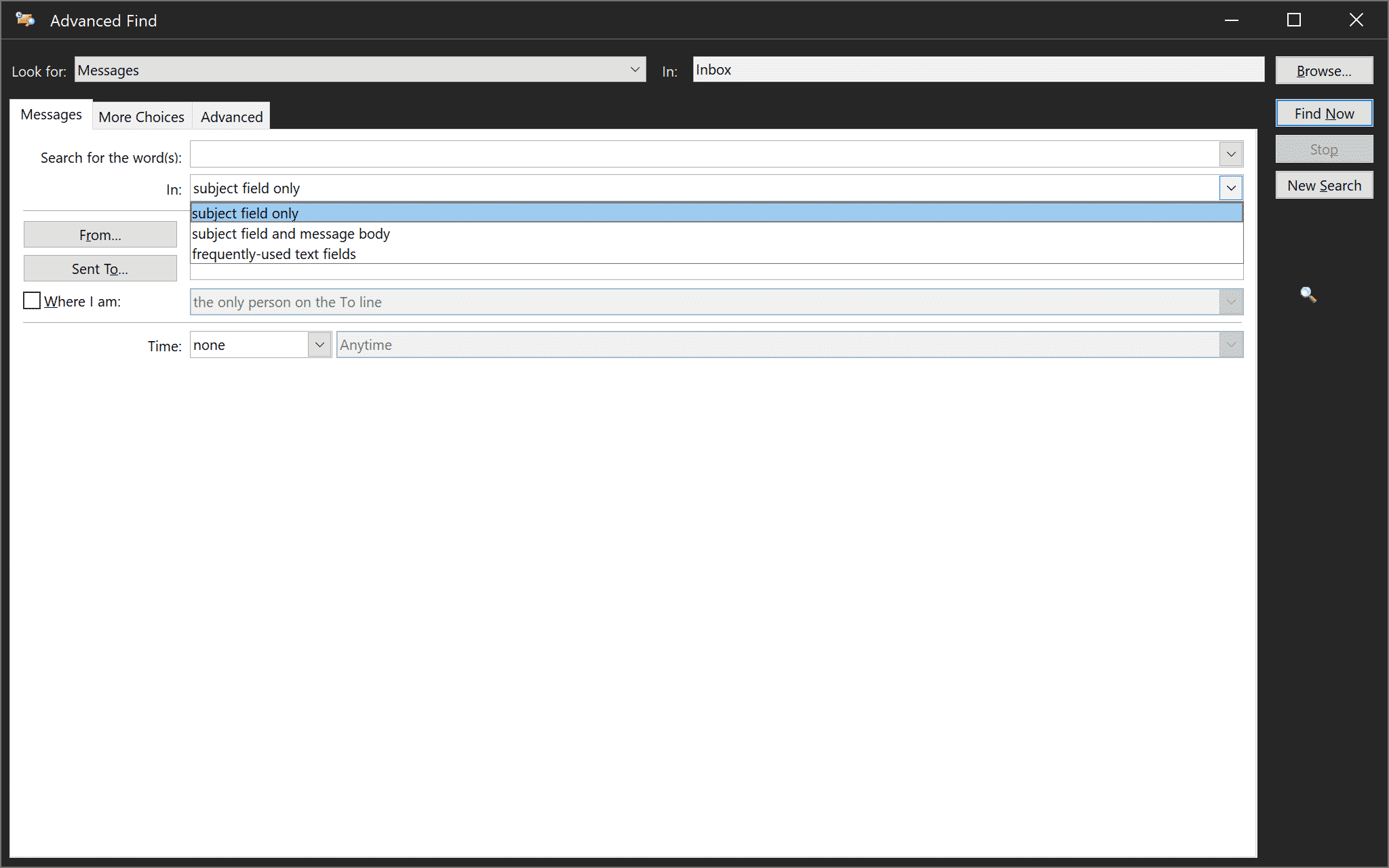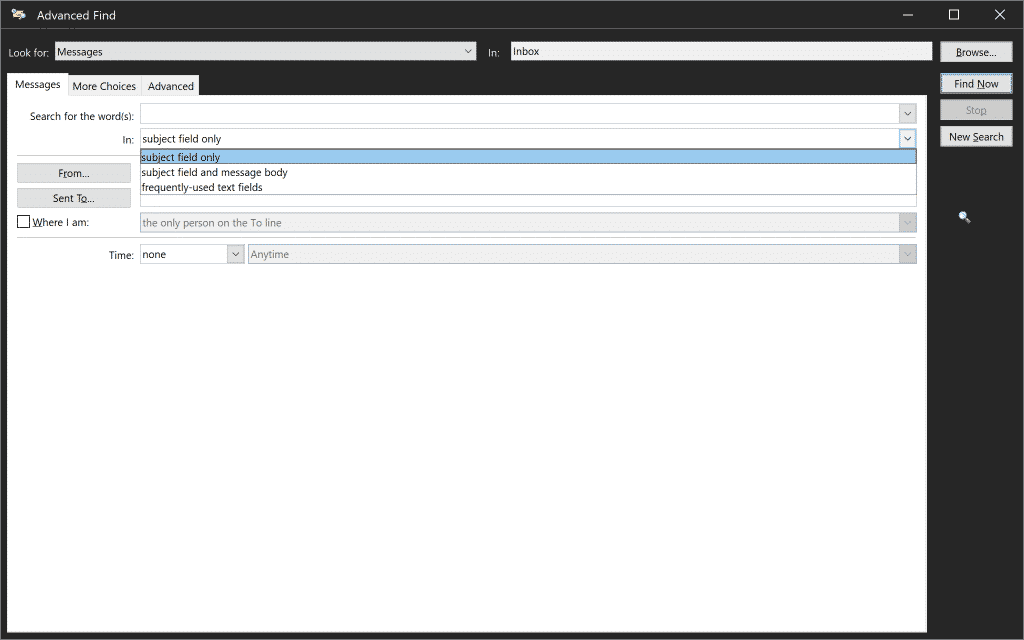 4. Searching by Windows Search
Another way of how to search for a folder in Outlook is to utilize Windows search for this purpose. Go to the Start Menu and type the name of an item stored in the lost folder in the search bar. The results you will get will reveal the folder location. This method will only work for older versions of Outlook. Unfortunately, the users of the 2013 version and newer, as well as those who have got Windows 8 and newer installed, won't have the possibility to use this solution.
What If Anything Works
Suppose you have tried the above-suggested recommendations to find a lost folder, but nothing works because you are not sure of the folder name or its contents. In that case, there is always the possibility to spend some time and manually check the folders you have got. It also makes sense to check the folder with deleted items.
If this is not the solution for you, in Outlook to find a folder, there are special tools that can be used for this purpose. But in this case, it is necessary to remember the name of the missing folder, or at least a part of the name. It is an additional advantage of this email client. Millions of users widely use MS Outlook. That's why developers are actively working out solutions that make life easier.
More Knowledge Base articles
---
Email migration is a process of transferring emails and other data from one email platform to another. One of the most common email migration scenarios is moving from a different…
---
An MBOX file is a mailbox format that stores email messages one after the other as a plain text. Each individual message within mbox file stored in EML format. So…
---
Outlook is a widely used email client, which is professionally developed by Microsoft. It offers many advanced features to its users, such as emails, calendars, tasks, contacts, notes, and many…
---
Outlook is a popular email client used by millions of users worldwide. It is widely used by individuals, businesses, and organizations to manage their emails, calendars, tasks, and contacts. However,…
---
As a Microsoft Outlook user, you may experience the "Errors have been detected in the file xxx.ost" error message. This situation can be frustrating and confusing, especially if you rely…
We are sorry that this post was not useful for you!
Let us improve this post!
Tell us how we can improve this post?