Table of contents:
Migrating Outlook Data to a New Computer
When talking about Outlook data file transfer to a new computer it is useful to learn about the two types of file formats developed by Microsoft to store Outlook data. While sharing many similarities, these two types differ in their scope and the products or services with which they are used.
The PST Format for Storing All Outlook Data
General Description and the Use
In case you do not use Outlook with Microsoft Exchange Server (and use a POP account instead), all data is deposited in a file with .pst extension (from Personal Storage Table). This is a proprietary Microsoft format used for storing several types of data: email messages with attachments, contacts, calendars, notes, and tasks. PST files can have any size (even 50GB), so they can be used for storing data that significantly exceeds the storage quota offered for free (or for a price) by email providers (especially relevant for corporate users).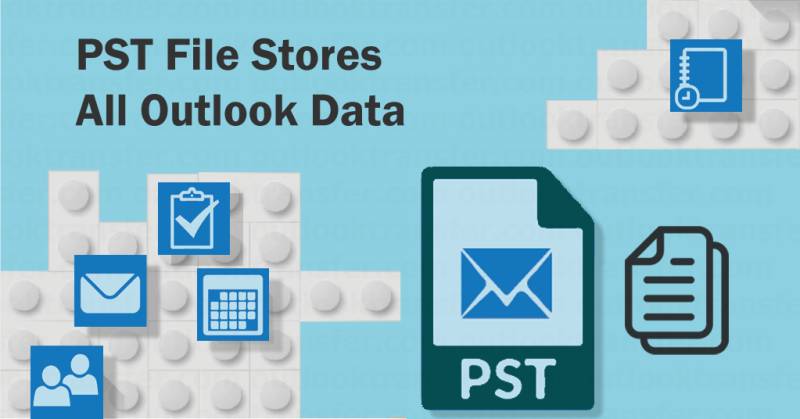 Given that a PST file comprises all important types of information, it can be used for archiving Outlook information from a given account and can serve as a comprehensive new computer transfer for an Outlook data file. It is important to keep in mind though that transferring a PST file, does not transfer the settings of the email account.
How to Transfer PST Files To a New Computer
Backing up your Outlook data by means of a PST file is fairly straightforward. For instance, in Outlook 2010:
click the File tab, and in the Outlook Options window that opens click on Advanced and then on Export
in the opening Import and Export Wizard choose to Export to a file and select to export as an Outlook Data File (.pst extension).
then, choose the folders you want to backup/export and click Next
finally, select the location where you want to save the backup (e.g. by browsing manually to it), give the desired name to the backup, confirm your choice and click Finish.
Note that his operation will export not only your email messages and attachments but also calendars, contacts, notes, etc. but not such metadata like folder properties (permissions, views, AutoArchive settings), blocked senders lists, message rules. As implied above, you can also export only part of the data (e.g. only contacts).
If you feel you need more security, add a password – this will then be required every time you start the program from Microsoft or when you will be trying to access the backup. Depending on the Outlook version, you might need to make sure you check the Include subfolders option while exporting.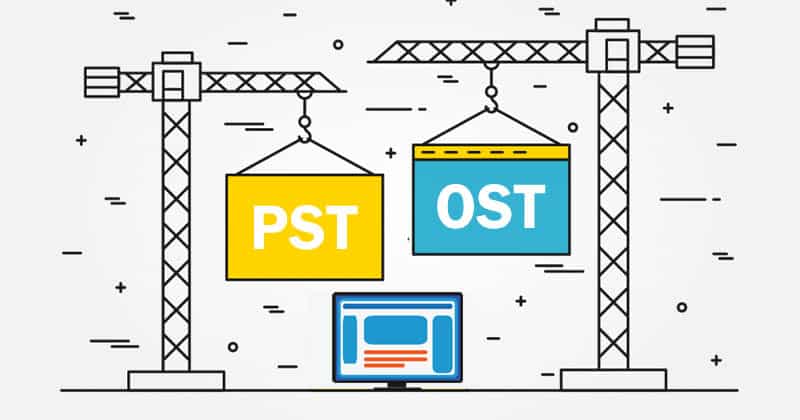 After backing up, you can transfer Outlook PST file to a new computer by any means convenient to you (for instance, a flash drive). Next, to import the PST backup into Outlook, do the following:
in the Open category of the File tab, click Import – this will open the Import and Export Wizard
here you should choose the option Import from another program or file and indicate the location (either by providing the path or by browsing). Since you would normally want to avoid duplicates, in the Options section, click the Do not import duplicates.
next, you can choose the folders to import – if you want to import everything, select the uppermost element of the hierarchy (subfolders would be imported automatically). Click Finish.
The OST Format of Data Storage
General Description and the Use
An OST file (Offline Data Storage) can be viewed as a temporary cache containing offline copies of mailbox items. Storing data as OST allows users to work offline (viewing content offline, adding or deleting folders, moving items between folders, creating messages to be sent). When the user goes online, the information saved in the OST is synced with the server.
This type of file is typically created as the user works with Microsoft Exchange, Outlook.com, or Office 365 accounts – with these services, messages are backed up on the email server, so there is typically no PST file available on the user's computer. Given the nature of OST storage, these are less fit for transferring information and can often be damaged or inaccessible (the latter can happen, for instance, in case of accidental deletion of an Outlook account).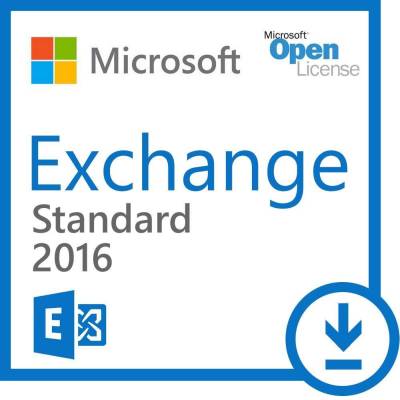 How to Transfer Data From OST Files To a New Computer
As Microsoft states on its support website, it is impossible to transfer Outlook OST file to a new computer directly (the OST is recreated automatically on a new system or when a new email account is added). If you have the option to back up the information stored in Outlook by means of backing up/converting to a PST file, then consider yourself lucky. It is also possible to transfer the data stored in OST files directly but the solutions are much more complex and sometimes risky.
For earlier versions of Outlook, you can attempt to move the OST by using Outlook's interface (the process is not guaranteed to be absolutely error free but it is very likely to yield good results). As, for newer versions of Outlook (2013, 2016), this is no longer possible and even more complex methods are needed.
Among them, one of the more efficient options is to use Symbolic Links – a kind of pseudo file that acts as a pointer (advanced shortcut) to a real file. A Symbolic Link preserves the extension of the file it is pointing to as well its original name. The entire process tricks the system into thinking it manipulates a different file from a different location. There are other methods available (like playing with the registry values) that requires recreating the account.
Last but not least, a number of specialized third-party apps have been developed that maximize the chances for such data migration, while also recovering damaged code, fixing errors, automating the process, and making life easier for the user. Now that you know how to transfer Outlook file to a new computer you could also apply it for creating regular backups of your data and for moving between different email services or even between different operating systems.
More Knowledge Base articles
---
Email migration is a process of transferring emails and other data from one email platform to another. One of the most common email migration scenarios is moving from a different…
---
An MBOX file is a mailbox format that stores email messages one after the other as a plain text. Each individual message within mbox file stored in EML format. So…
---
Outlook is a widely used email client, which is professionally developed by Microsoft. It offers many advanced features to its users, such as emails, calendars, tasks, contacts, notes, and many…
---
Outlook is a popular email client used by millions of users worldwide. It is widely used by individuals, businesses, and organizations to manage their emails, calendars, tasks, and contacts. However,…
---
As a Microsoft Outlook user, you may experience the "Errors have been detected in the file xxx.ost" error message. This situation can be frustrating and confusing, especially if you rely…
We are sorry that this post was not useful for you!
Let us improve this post!
Tell us how we can improve this post?