If you use Microsoft Outlook and need to recover your PST file password, don't worry–you're not alone. Because you may go months or years without needing to look at Outlook PST files, lots of MS Outlook users need Outlook password recovery at some point in time.
In this comprehensive guide, we'll walk you through the steps necessary to regain access to your data. We'll also explain what to do if you forget your PST password. So, whether you're a new user or an experienced one, read on for all the information you need.
What Is an Outlook PST File Password?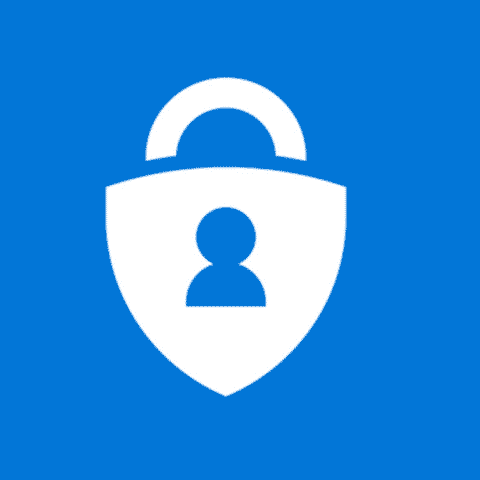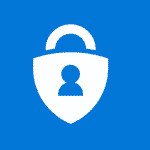 An Outlook PST file password is a security measure that can be used to protect the contents of a PST file from unauthorized access. The password is typically set by the file's owner, and it must be entered in order to open the file.
Outlook data files usually contain important information such as email messages, contacts, calendar items, and tasks. Therefore, it's important to choose a strong password that will be difficult for others to guess.
The password is required when you open the PST file in Microsoft Outlook. The password is also needed if you try to access the file from another computer. The password is not required if you open the file in another program, such as Microsoft Word or Microsoft Excel.
Password-protected PST files are beneficial because they offer an additional layer of security for sensitive data. By preventing unauthorized access to a PST file, you can help ensure that the contents of the file remain confidential.
In addition to preventing unauthorized access, an Outlook PST file password can also help to deter data theft by making it more difficult for thieves to copy or move the contents of the file.
While an Outlook PST file password is not a perfect security measure and has limited password protection, it can be a helpful tool for protecting sensitive data or use a tool to recover forgotten passwords. If you need to recover the password to your email accounts, read this article.
Where Is the Outlook PST Password Stored?
Outlook PST passwords are stored in the Windows Registry. The location of the registry key depends on the version of Outlook that you're using.
For older versions of Outlook, the key is located at HKEY_CURRENT_USER\Software\Microsoft\Protected Storage System Provider.
For newer versions of Outlook, the key is located at HKEY_CURRENT_USER\Software\Microsoft\Windows NT\CurrentVersion\Windows Messaging Subsystem\Profiles\[Profile Name]\9375CFF0413111d3B88A00104B2A6676\[Account Index].
The passwords are encrypted and are not viewable without a tool that can decrypt them. The encryption used is based on the Windows user account that is currently logged in. If you change the password for the Windows user account, the Outlook PST password will also be changed.
The Outlook PST file password is not synchronized with the Exchange server and is therefore not viewable by the Exchange administrator. If you forget the password but want to view your PST files again, you will need to create a new PST file and re-import your data.
How to Recover the PST Password if You Know the Old Password?
If you know the old password and want to change it, follow these steps: 
Start Microsoft Outlook.

On the File menu, click Account Settings, and then click Account Settings.
This will bring you to your Account Settings dashboard.
Click the Data Files tab, then choose the Outlook PST file and click the Settings tab.


A pop-up window will appear titled "Outlook Data File". On this pop-up, there will be a "Change Password" dialogue box. Click this box and proceed.


In the "Old password" box, enter the original password. In the "New password" and "Verify new password" fields, enter the new password that you want to use.


Click OK to save your changes.
Now, you will be able to access your Outlook PST file with the new password.
How to Recover the PST Passwords if You Forgot Outlook Data File Password?
It is common for Outlook users to forget their passwords. If this happens to you when you try to enter your password, a pop-up like this may appear:

If you forgot your Outlook data file password, the process will be a little bit more difficult. Since the passwords are encrypted, you will need to use a professional password recovery tool that can decrypt them.
There are many different tools available that can be used to decrypt Microsoft Outlook PST passwords. Some of these tools are free, while others must be purchased. Once you have selected password recovery software, follow the instructions provided by the software vendor to decrypt the password.
Using a PST Password Recovery Tool
There are couple of Outlook PST password recovery tools that you can use: PstPassword and Recovery Toolbox for Outlook Password.
PstPassword is the easiest to use, but it is not guaranteed to work on newer versions of Windows despite being updated to find the password location in the Windows Registry.
To recover your password with PstPassword, you don't even need to know the old password. Just follow these steps:
Download PstPassword from the website. 

Extract the contents of the ZIP file to a location on your computer. 

Open the PSTPassword.exe file. The "Select Outlook File" window will appear.

Navigate to where your password-protected PST file is, and your password should be located right next to it.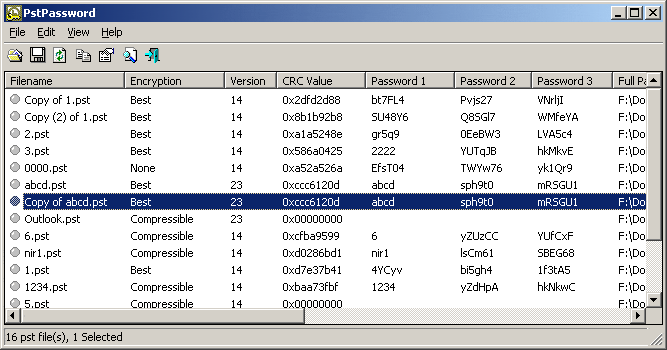 Recovery Toolbox for Outlook Password requires a couple of extra steps, but it supports all versions of Windows and Outlook.
Here are the steps to recovering your password with Recovery Toolbox for Outlook Password:
Download Recovery Toolbox for Outlook Password from the website. 

Install and open the software.

Add the PST file that you need to reset the password for.


Navigate to the "Get Password" button and click it. Alternatively you may click "Remove password" button to erase the PST password.



Enter your new password in the entry box, and then reenter it to verify that it is spelled correctly.



Final Thoughts on PST Password Recovery
Whether you use an Outlook password recovery tool or you remember your password and just want to change it, the process is relatively simple.
It is crucial to remember that the MS Outlook PST password is different from your Windows user account password, so changing one will not change the other. Keep this in mind when you are setting or resetting passwords for Outlook data files.
Once you have recovered your lost password, it is important to keep it in a safe place for added password protection. You should also create a backup of your PST file in case you forget the password again in the future.
Read also:
Google Workspace, or G Suite, is a cloud-based productivity suite that includes tools for email,
Read more
---
If you use Microsoft Outlook and need to recover your PST file password, don't worry–you're
Read more
---
Fastmail may be one of the best email services available today, but what if you
Read more
---
IncrediMail to Outlook Transfer – User's Manual This article describes the process of converting email
Read more
---
Email forensics and Advanced Outlook Analysis – How to use "Data Extraction Kit for Outlook"
Read more
We are sorry that this post was not useful for you!
Let us improve this post!
Tell us how we can improve this post?