What is Gnus?
Gnus is an email client and newsreader initially created back in 1984 for Unix systems. The software featured composing emails within the powerful GNU Emacs editor, and offered a distinct paradigm where emails and news are both "articles" a user can read, write and filter.
And what if you want to end up being a Gnus user and want to switch to a contemporary Outlook with comfortable user interface and a lot of integration features? Then, this tutorial is for you.
How to convert messages from Gnus to Outlook
Long story short, here is what you need to do: take messages from Gnus, save them somewhere, then tell Outlook to import those messages. That's it. Now for the details.
The Gnus mail client can store mailboxes in several formats, most popular of which are MBOX and Maildir. The good part about this is that these formats are very common and popular, so you don't need to convert Gnus emails to some other format before processing it. However, the bad part of the story is that Outlook is one of few email clients that do not support MBOX. Too bad.
But don't worry, there is a solution. You merely need a tool that converts MBOX to Outlook. Let's see how you can convert Gnus to Outlook more closely.
Step 1: Find those MBOX files
First of all, you need to locate Gnus mailboxes. Most typical location is ~/Mail, however, you may want to check your Gnus settings to make sure. Open this directory and copy .mbx or .mbox files in there to some other folder on the same disk or on a removable media (if you plan to transfer your email to another computer).
Step 2: Install MBOX to Outlook Transfer software
MBOX files are ready to settle in your Outlook, but as we said earlier this noble email client does not support the MBOX format, so you need to download and install a converter tool first. We recommend using MBOX to Outlook Transfer software. This program is 100% reliable, and it carefully moves your mailboxes and every single messages in it to Outlook, automatically.
Download the tool here, it takes less than a minute:
* - The unregistered version converts a limited number of messages
Install the software, and run it. The following window is shown then: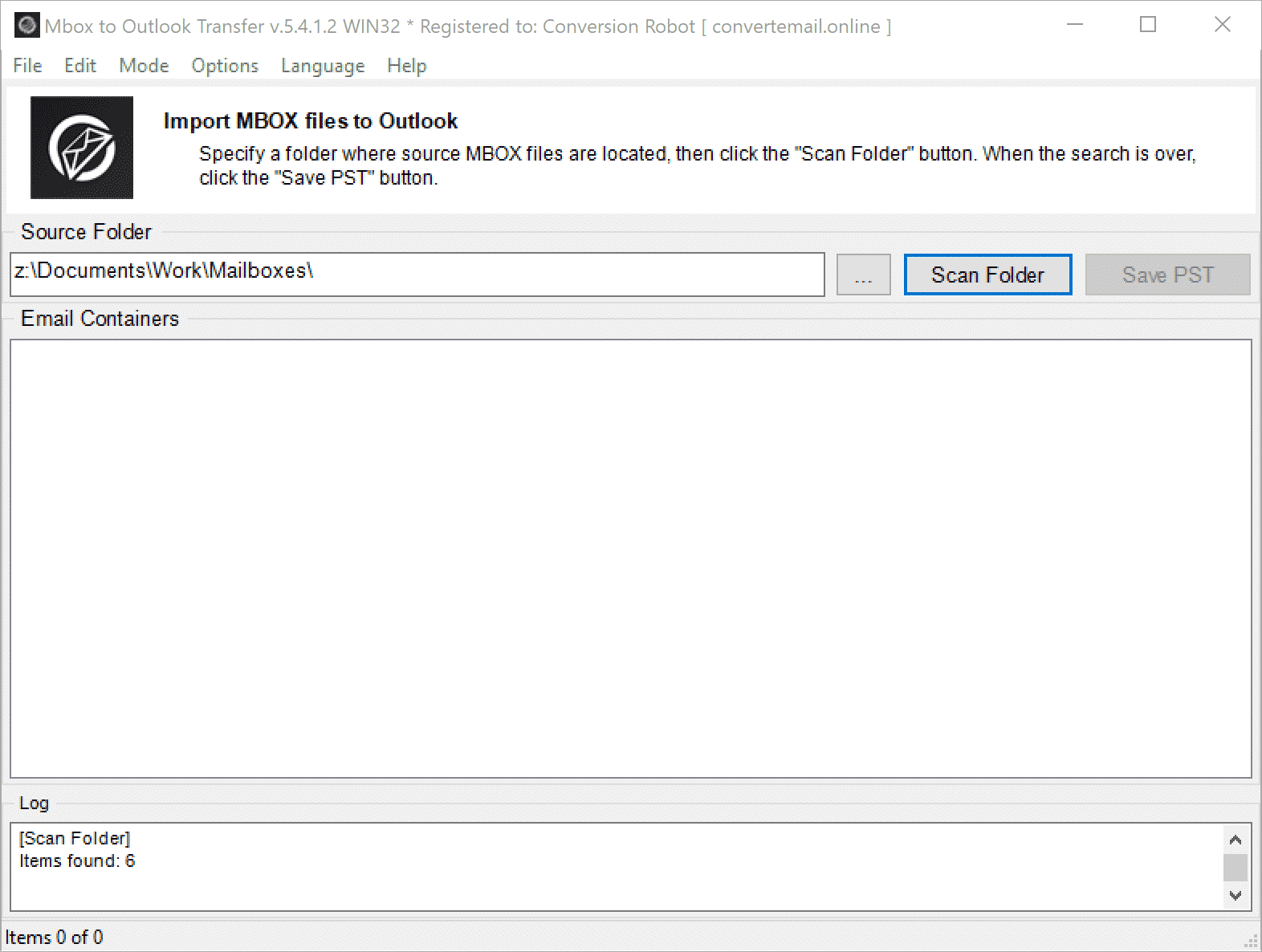 As you see, the user interface is really minimalistic, without any visual or functional clutter. Literally, there are only three buttons!
Step 3: Browse for mailboxes to convert
Click the first button, the one with dots. This will open the folder browse dialog where you should pick the directory where you saved your MBOX files from Gnus.
Then, click the "Scan Folder" button. The program will search for MBOX files in the provided folder and add them to the processing list, one by one.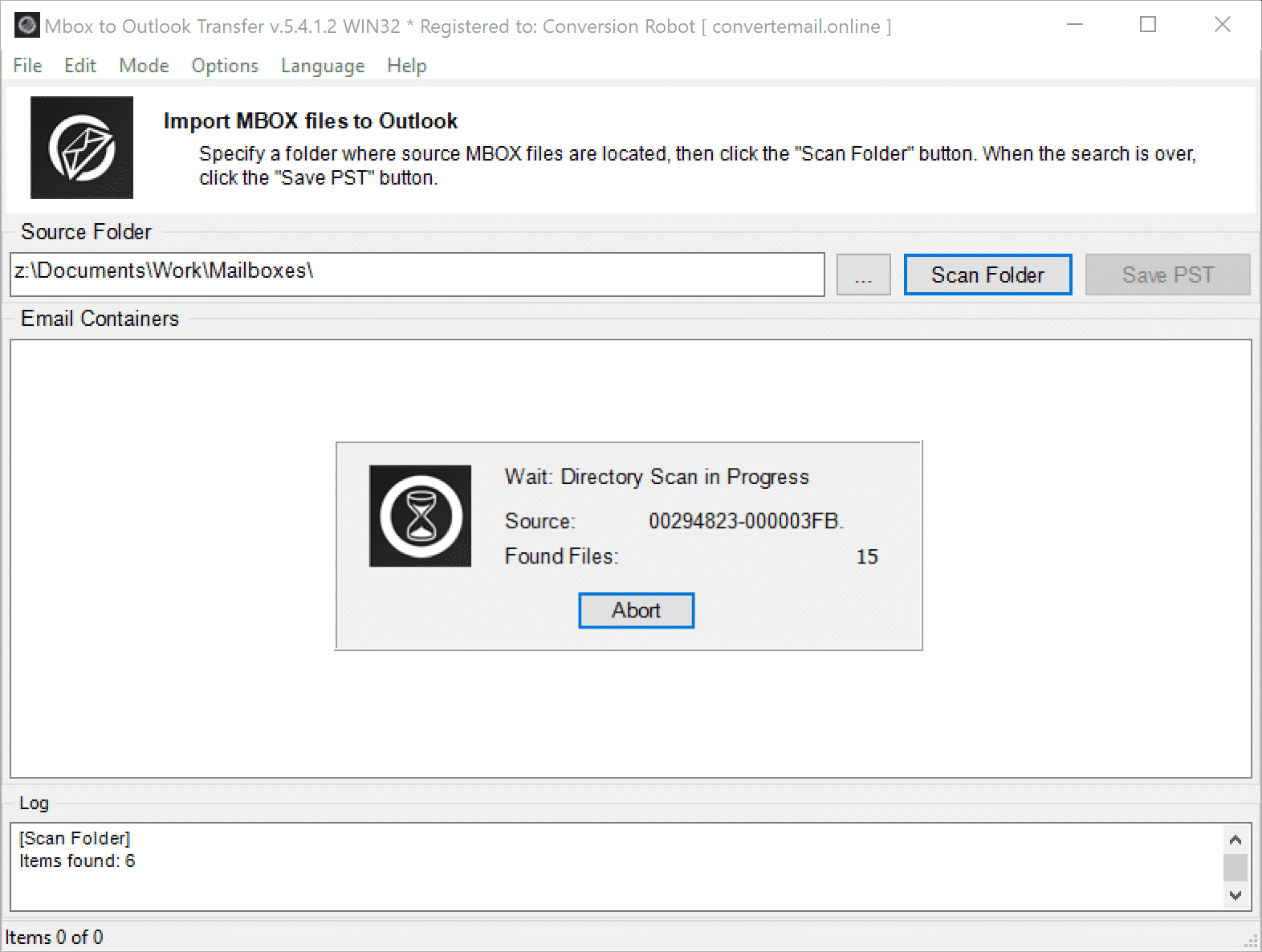 In a few moments, the program finishes and you can proceed to the final step…
Step 4: Import MBOX files to Outlook
Click "Save to PST". In the pop-up dialog specify the location to save the PST file and a folder in your Outlook profile to import messages to. Then the magic begins! MBOX to Outlook Transfer runs through the provided MBOX files and quickly converts them to the PST format.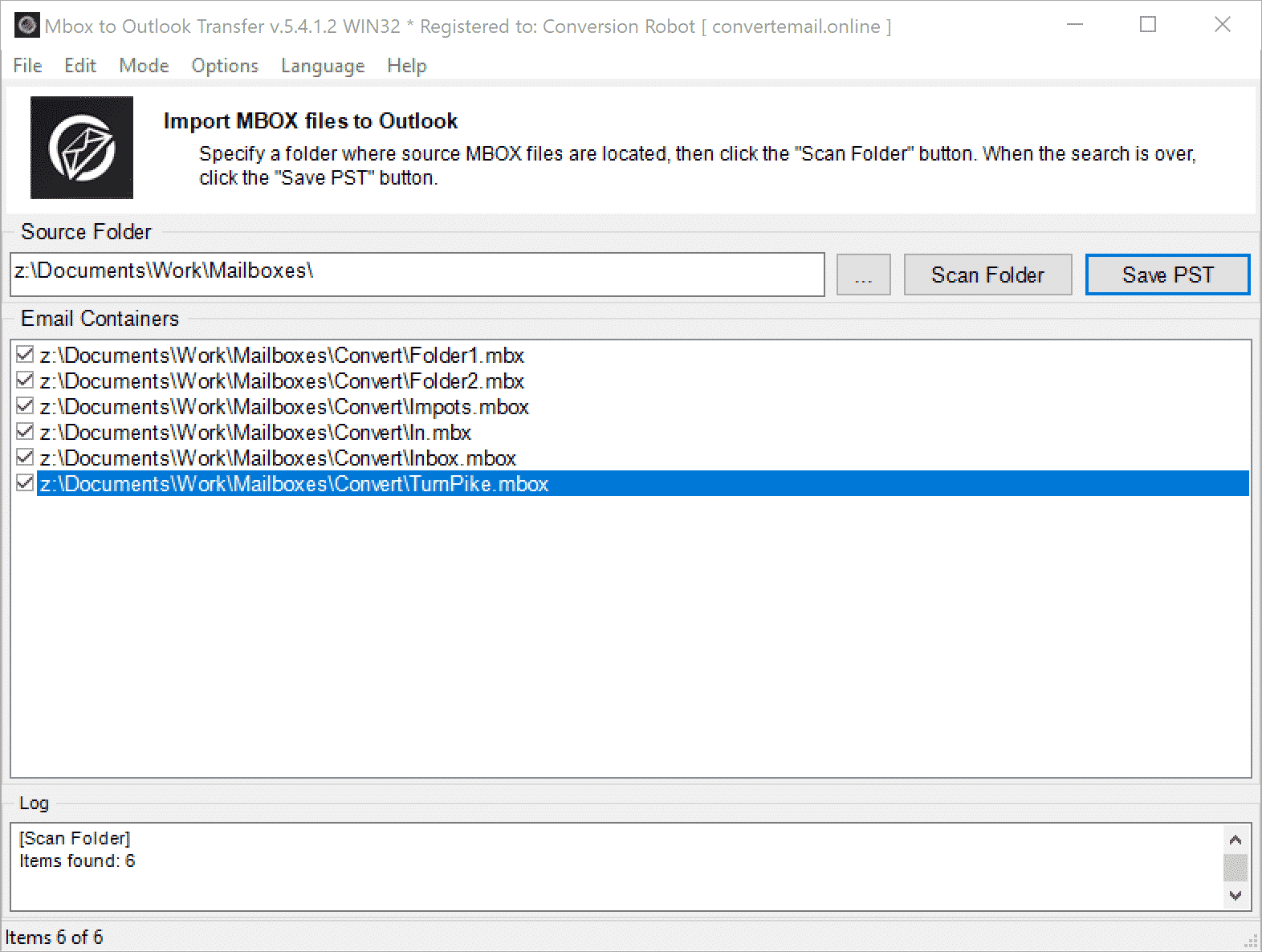 The progress is displayed in real time, so you always know how many emails the program has already converted. If you decided to stop, just click the "Abort" button.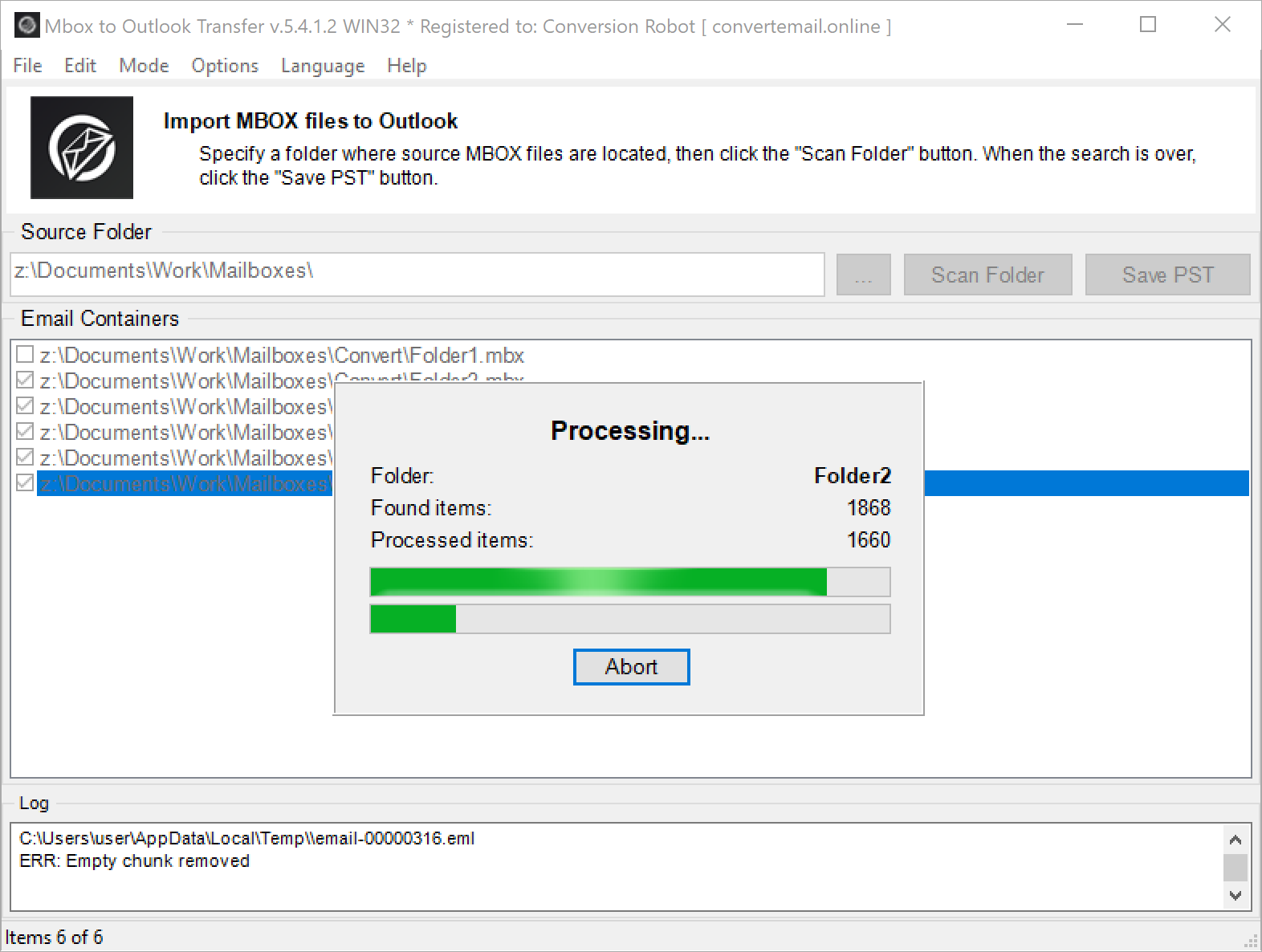 * - The unregistered version converts a limited number of messages
How long does the process take? Not too long, actually. Thanks to high-performing conversion engine MBOX to Outlook Transfer converts gigabytes of emails much faster than competitors. Try the tool now if you want to migrate from Gnus to Outlook effortlessly.
Read also:
We are sorry that this post was not useful for you!
Let us improve this post!
Tell us how we can improve this post?