What is Evolution
GNOME Evolution is a personal information manager and email client originally designed for Linux. The email client has a number of powerful features including GUI, message editor, filtering, anti-spam, capabilities, calendar and advanced address book.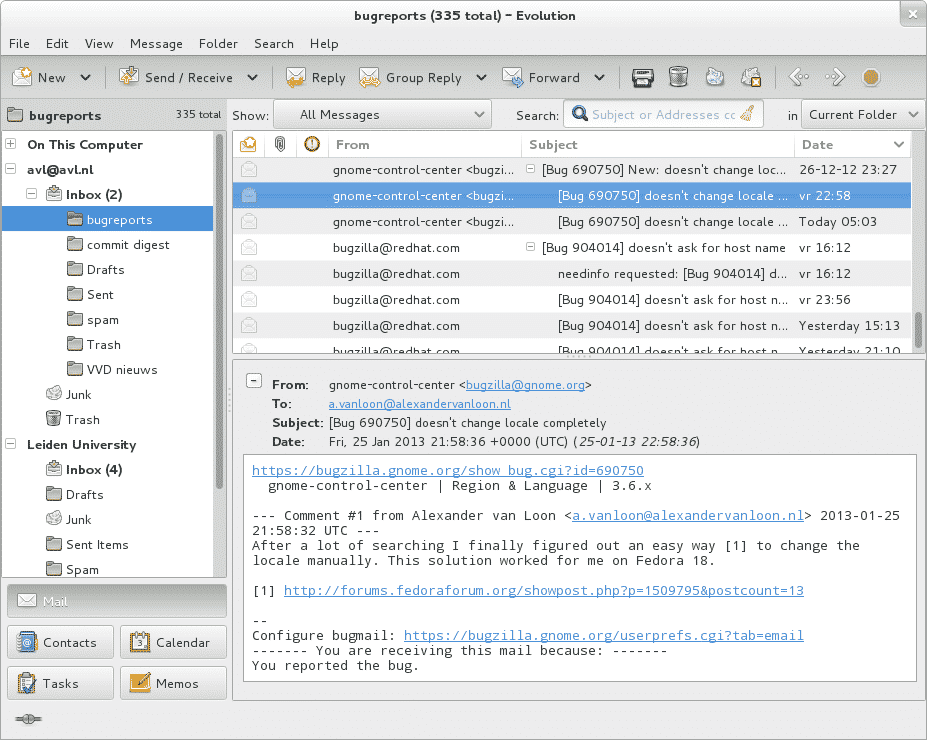 In this article we explain how to convert emails from Ubuntu Evolution to Outlook. Basically, the entire procedure takes just four steps.
How to convert messages from GNOME Evolution to Outlook
In order to convert Evolution to Outlook you need to export messages from Evolution and then import them to Outlook. Sounds simple, but there are certain pitfalls along the way. Read this tutorial to find the easiest way to convert Evolution mailbox to Outlook.
Step 1: Export emails from Evolution
The simplest way to export mail from Evolution is:
Run Evolution.
Select the folder with emails you want to export to Outlook.
Use the "Save as…" command to save the messages to some folder.
Repeat for every folder you want to export.
The above sequence saves messages into the MBOX format. However, Outlook does not support MBOX as standard, so we need a workaround here.
Step 2: Install MBOX to Outlook Transfer software
To simplify MBOX to Outlook conversion, use our tool specially designed to make the conversion process as intuitive as possible. The program is called MBOX to Outlook Transfer and can be downloaded for free using this button:
* - The unregistered version converts a limited number of messages
The download takes a minute or so. Install the software, and run it. The following window is shown then: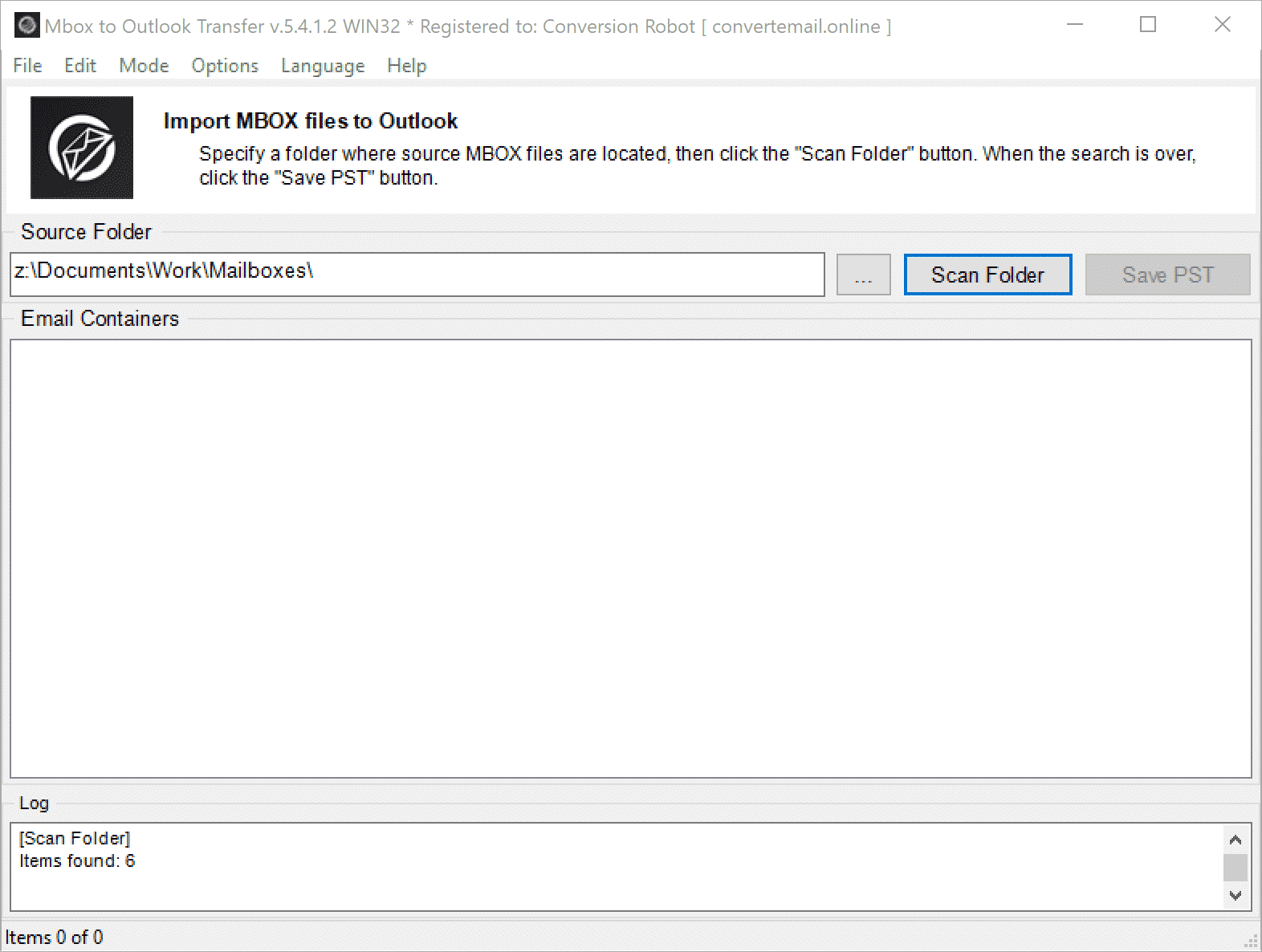 The interface is very simple, as you can see.
Step 3: Browse for a folder to convert
Now, click the dotted button to browse for the folder you previously saved MBOX files from Evolution to. This may be a local folder on the same computer, or a removable USB stick if you transfer email to another PC.
Next, click the "Scan Folder" button. MBOX to Outlook Transfer scans the selected folder and finds MBOX storages in it. The information from these storages will be imported to Outlook during the next step.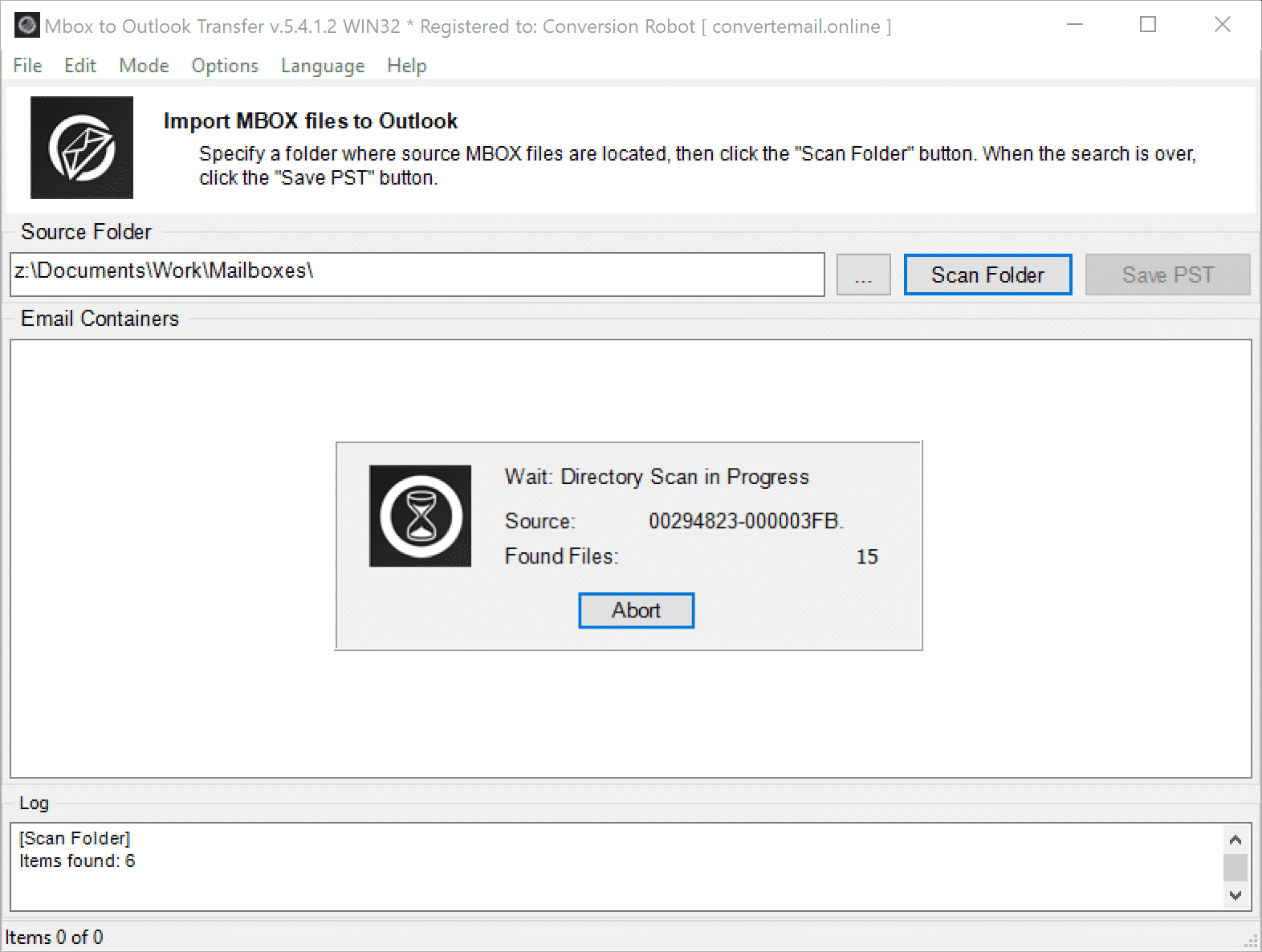 Note that you can unselect certain files if you don't want to import them.
Step 4: Import MBOX files to Outlook
Finally, click "Save to PST". The program will ask for a folder to save the file and a folder to import emails to in Outlook. Then the importing starts.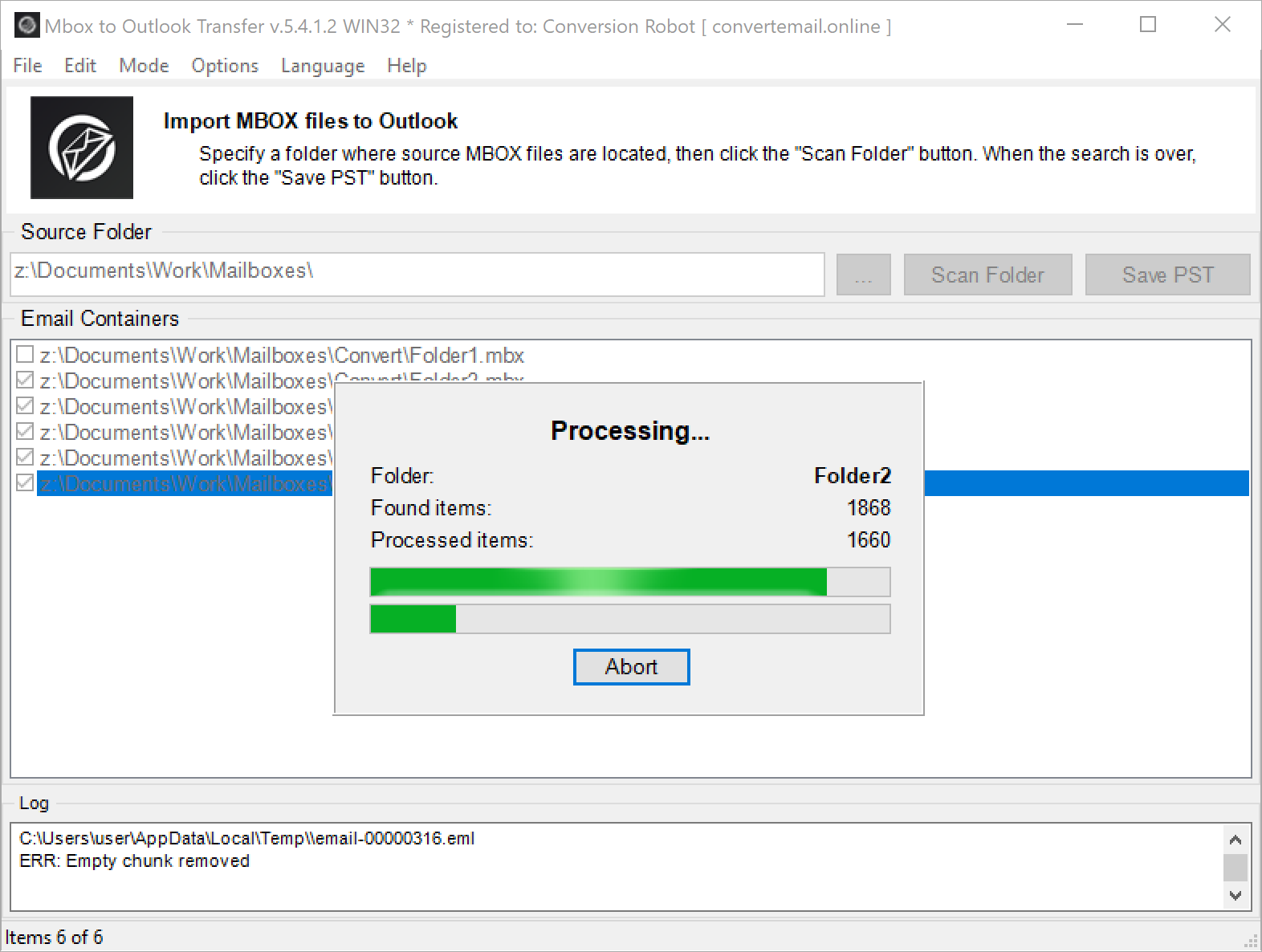 You don't need to do anything, the process is automatic. MBOX to Outlook Transfer automatically deals with differences between various MBOX formats, and can save PST in different versions of the PST format too.
Does this look easier than manual conversion of emails from Ubuntu Evolution to Outlook? Sure it does! You can download MBOX to Outlook Transfer tool to convert Evolution to Outlook here:
* - The unregistered version converts a limited number of messages
We are sorry that this post was not useful for you!
Let us improve this post!
Tell us how we can improve this post?