Outlook is the email service providing plenty of benefits to the users. What can be better than keeping all the correspondence, agendas, meetings, and contacts in one working space? Besides, thanks to certain add-ins and extensions, the number of functions and possibilities of this service are expanded. Although, sometimes a user may face problems with starting it. Hence, the question of how to open Outlook in safe mode raises.
Table of contents:
Outlook in Safe Mode: Fixing Troubles
If a user faces problems with starting the Outlook program, with the speed of its reaction to the actions or suspects that a recently downloaded add-in contains malware, it is recommended to open Outlook in safe mode. In such a way, a user may identify the reason for the malfunctioning of the program and eliminate it.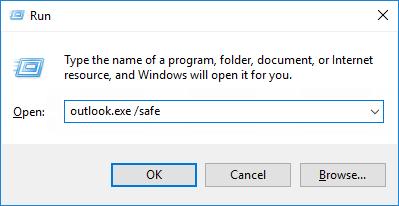 Thinking of how to open Outlook in safe mode Windows 10 users should know that there is one simple method. Open the Run menu of the Taskbar and start typing the name of the program in the search box. It is necessary to enter outlook.exe /safe. Clicking on OK button will start Outlook in safe mode. Just like that, one may further find out what was the reason for the problems of the program functioning.
Identification of Malfunctioning in Outlook
Outlook safe mode runs without a customized toolbar, as well as extensions. Reading Pane is also disabled. Hence, it is feasible to find out what has happened. One may, for instance, disable all the add-ins, start Outlook, and check whether it works properly. If yes, further, one should switch add-ins manually, one in a time, hence, it is feasible to find the one slowing down Outlook.
Thus, to discover the problems hindering a normal functioning, check the manners of how to open Outlook in safe mode Windows 7 users can utilize. It is as easy as with Windows 10 — just search for outlook.exe /safe in the search box of the Start Menu. Click on it and run Outlook in safe mode.
Ways How to Open Outlook in Safe Mode Windows 8 Users Can Implement
For the users of Windows 8, opening safe mode is very easy as the search box appears automatically upon typing in the Start Screen. Type a couple of symbols, select outlook.exe /safe in the suggestions that drop, and run the program.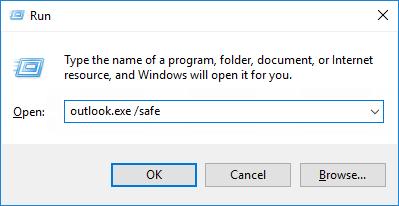 Those who have got other versions of software may look for manners how to open Outlook in safe mode Windows XP users can implement. But there is no difference with the other versions. The main idea is to find and click on outlook.exe /safe. Hence, for convenience and quick access to this mode, one may create a shortcut of the safe mode. In such a way, the need to open a search box and type the name will be eliminated.
Safe Mode for Outlook: All-in-One Way to Open It
It is assumable that the manners of how to open Outlook in safe mode Chrome offers to its users are different. Here is a trick: all the versions of Outlook have got one common function. If you click on the shortcut of Outlook, no matter from Desktop or Start Menu, it is necessary to hold the button Ctrl on the keyboard. Outlook will identify this and request a user if he or she wants to open it in a safe mode.

Hence, Outlook is not only a convenient and multifunctional space, but it is also a service that provides even a regular user with the possibility to troubleshoot if, for instance, an extension containing malware has been recently installed. Make use of the benefits provided by the program, as well as of the safe mode it has got. Read how to use MS Outlook.
More Knowledge Base articles
---
Connecting an email account to Outlook creates a local backup of that data on your PC. You may retrieve already downloaded or synced emails, calendar entries, contact information, and activities…
---
This quick TIP for those who want to convert their OST (Offline Storage or Offline Outlook Data File) to PST format without purchasing conversion software. This guide describes how to…
---
PST stands for Personal Storage Table.  Microsoft Outlook utilizes the file format to store email and other data in an easy-to-access form. Each computer and mobile device has its storage…
---
Table of contents: How to import Android contacts to Outlook using CSV file? Useful way to Export Android address book to VCF file How to Sync Android Phone Contacts With…
---
If you use Outlook email, you can sometimes receive an email with all the details for a meeting. You can turn emails into appointments if you know what to do.…
We are sorry that this post was not useful for you!
Let us improve this post!
Tell us how we can improve this post?