Table of contents:
How to Setup Outlook with Gmail
There are a number of scenarios in which one might be willing to setup Gmail account in Outlook. For instance, people might have multiple work-related email accounts to manage. If a browser is logged-in into a given Gmail account, the latter can be accessed faster but the problem is that a browser is normally logged-in into a single account at any given time, hence managing multiple accounts requires multiple logins and logouts, which is very troublesome.
Even when managing a single email account in a standalone desktop application, there are obvious benefits:
not depending on your Internet connection so heavily at all steps (only when sending and receiving mail);
being able to store all emails locally, which enables fast access to messages and attachments;
being able to perform fast searches in the entire local database, using complex filters;
not having to rely on a browser to process your email (the tabs opened in the browser consume additional computing resources, while only the email tab might be needed);
working with a familiar, clean, and responsive interface, etc.
How to Setup Gmail for Outlook
To setup Gmail in Outlook, one needs to play with the settings of both these services/apps. Thus, to grant Outlook access to your Gmail account, sign into the latter, go to the settings and find the tab which says Forwarding and POP/IMAP. These are two distinct email syncing protocols, out of which IMAP is the newer and abler one – it can also work with more devices (select Enable IMAP). It is recommended to also select the radio button in front of the Disable POP option, which can help avoid duplicate emails.
If you have folders with an excessive number of emails, you can set up thresholds (e.g. 1000 messages) beyond which syncing won't happen (check the Folder Size Limits option). Don't forget to save the changes for them to take effect. To ensure the email client from Microsoft works with your Gmail, you might also need to turn on access for less secure apps.
If you need to convert Gmail emails to Microsoft Outlook, download and use this tool.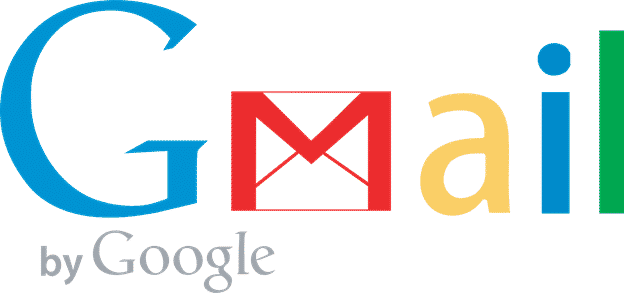 How to Setup Outlook for Gmail
To setup Outlook for Gmail, one needs to add the respective email account to the respective email client (if this has not been done already). In somewhat older versions of Outlook, to add any new Gmail account to Outlook, in the desktop Outlook application, go to account settings and choose to add a new email account following the steps of the wizard.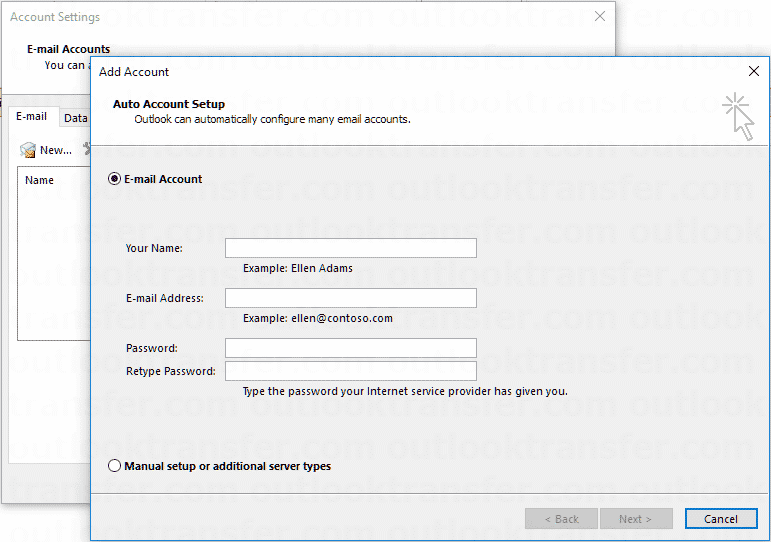 Select Manual Setup or Additional Server Types and click next. On the Choose service tab, choose POP or IMAP to match the choice made in the Gmail account (Microsoft Exchange Server is among the alternatives). Next, enter all the required information, such as the name, email address, a user name, and your Gmail password. For Incoming Mail Server, input imap.Gmail.com and for Outgoing Mail Server – smtp.Gmail.com.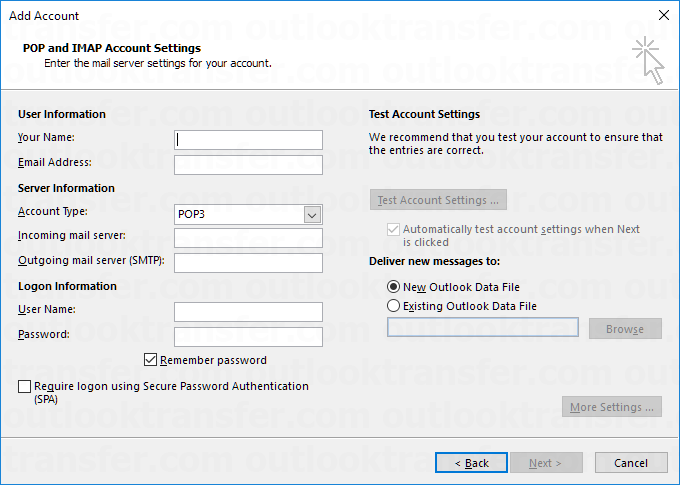 Click the More Settings button, and in the Outgoing Server tab, check the box My Outgoing Server requires authentication and tick the radio button Use Same Settings As My Incoming Mail Server.  Finally, in the advanced tab, enter the following data: for Incoming server, choose 993, for Outgoing server – 465. In both cases, pick SSL as the preferred type of encrypted connection. After all confirmations, allow Outlook to check the connection. Outlook will finish the verification and you will receive the Test Email to your new account.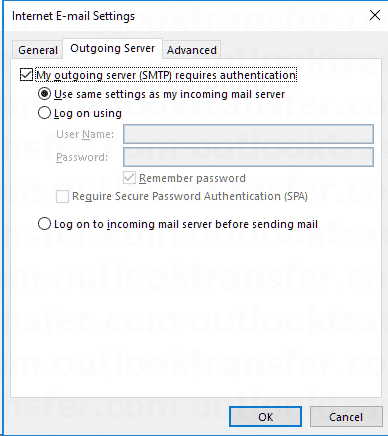 In newer versions of the Microsoft's mail client such as 2010, 2016 and above, adding an account is much easier – from the Info tab of the File menu, choose to Add Account. Enter the email address and password and hit connect each time. If you are ever required to manually introduce server settings, follow a short manual from Google. You may use this guide to setup gmail in Outlook for Mac as well.
One more useful feature to adjust your Gmail setup in Outlook could be to limit the amount of mail stored locally. If, for instance, you only want the most recent emails (e.g. to avoid old irrelevant results in your search), then go to account settings, and adjust the Mail to keep offline slider to choose the desired time frame.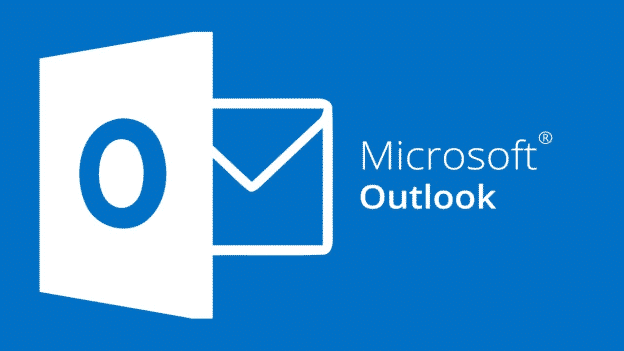 Additional Remarks
Note that all the described actions have to do exclusively with mail messages (including attachments). To export contacts and calendars, for instance, additional steps would be required -these are also fairly straightforward but need to be undertaken separately. It would be best to export contacts from Gmail in the Outlook CSV format, as this is a standard format readable by many email clients. Outlook will reorganize all the imported data into its own storage format (a PST file) that would comprise mail messages, attachment files, contacts, calendars, notes, and any other additional data.
Read more about Gmail to Outlook migration:
More Knowledge Base articles
---
Email migration is a process of transferring emails and other data from one email platform to another. One of the most common email migration scenarios is moving from a different…
---
An MBOX file is a mailbox format that stores email messages one after the other as a plain text. Each individual message within mbox file stored in EML format. So…
---
Outlook is a widely used email client, which is professionally developed by Microsoft. It offers many advanced features to its users, such as emails, calendars, tasks, contacts, notes, and many…
---
Outlook is a popular email client used by millions of users worldwide. It is widely used by individuals, businesses, and organizations to manage their emails, calendars, tasks, and contacts. However,…
---
As a Microsoft Outlook user, you may experience the "Errors have been detected in the file xxx.ost" error message. This situation can be frustrating and confusing, especially if you rely…
We are sorry that this post was not useful for you!
Let us improve this post!
Tell us how we can improve this post?