Today, we have a wide choice of mail clients, and data may usually be moved between them. But how can you transfer all your messages and keep them intact? If you need to import Mbox to Thunderbird, you will find all the necessary steps below. But first of all, let's clarify the basics.
What Makes Mozilla Thunderbird Special?
It is an open-source mail client that you can get free of charge. Working across different platforms, it comes with a range of options for PC. Responsive and lightweight, it also allows to use a several mailboxes based on POP or SMTP protocols.
This explains why you might want to make the transition from another client. But what are the Thunderbird file types and how do they compare with the Mbox file format?
MBOX is exactly what Thunderbird uses. Netscape, Qualcomm Eudora, Apple Mail, and other clients are also based on it. Hence, the need to safely transfer emails from one client to another.
Other possible sources include:
Content from other mail clients converted to an Mbox file.
Old files on your computer or any external memory storage.
Gmail mailboxes.
So, how do you go about the Thunderbird Mbox transition?
Where Can I Find the File I Need?
If you are using Thunderbird on Windows Vista, 7, 8.1 and 10, go through the following steps to import Mbox to Thunderbird 52 or other versions:
Open Windows Start menu.
Type in %APPDATA% in the search bar.
Go to Roaming folder.
Select one of existing Thunderbird Profiles.
Each of the folders contains a separate Thunderbird profile.
Alternatively, follow this path:
C:\Users\<Windows user name>\AppData\Roaming\Thunderbird\Profiles\<Profile name>\
Next, proceed to the steps described below. Remember that manual methods of the import do not guarantee perfect transition, so it is always best to take advantage of a special tool. If you are willing to take the risk, here is the sequence of actions to import Mbox to Thunderbird 65 or other latest versions.
Please note that when using a recent version of Thunderbird, rather than having to import Mbox to Thunderbird 3, which is a decade old, you should get a special Add-on. Called "ImportExportTools", it streamlines the procedure.
Another one method:
This method will work if Thunderbird is installed at your computer.
Run Thunderbird and use menu Options – Account Settings – Server Settings. Inspect the field called Local Directory:, it contains the path to the current Thunderbird Profile: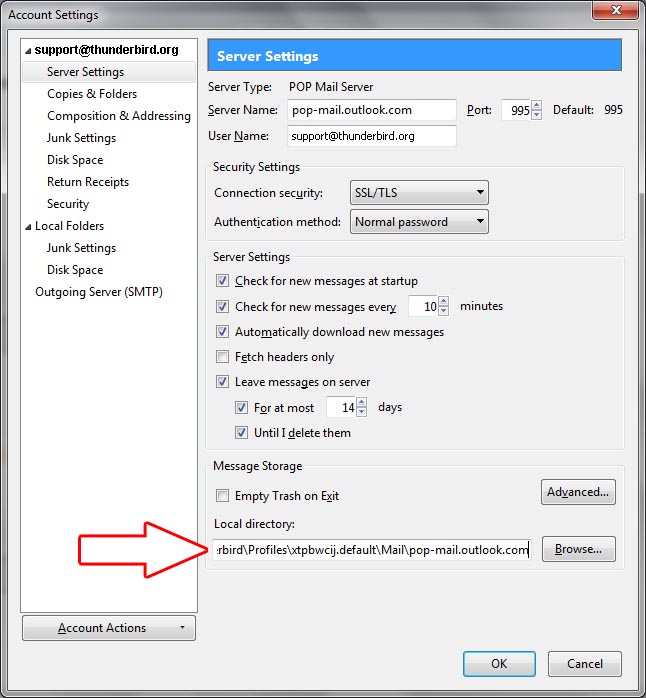 Windows OS
Using special MBOX conversion software
This is universal method which can be used to import any type of MBOX files to Thunderbird.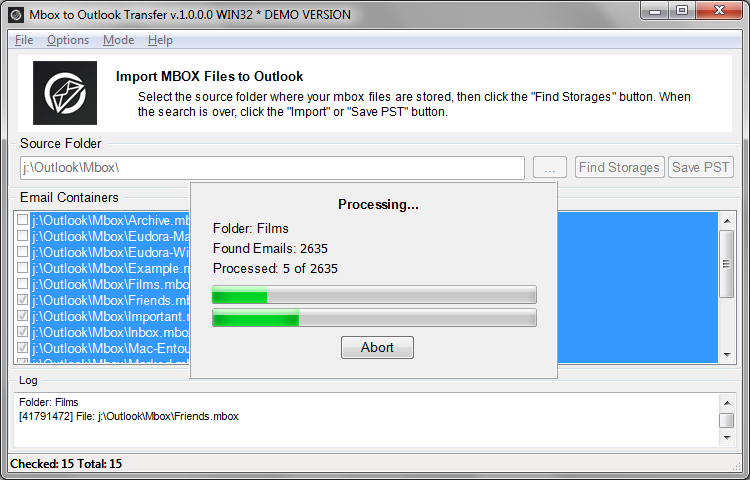 Download Mbox to Outlook Transfer tool, install and run it.
Select the location of mbox files and press Scan Folders button.
Go to menu Mode and select Save to EML files item.
Click Save EML button.
This will save all emails from selected mailbox files to individual EML files separated by the mailbox folder. 
Specify the location to save EML files and click OK.
Run Thunderbird and open up a folder to import emails.
Go to Windows File Explorer an select all EML files you want to import into Thunderbird folder (you may use Ctrl+A shortcut to select all files).
Click to the selection and hold the mouse button.
Drag the selection to the Thunderbird folder and release the mouse button.
Selected EML iles will be converted to Thunderbird messages automatically.
Using Import/Export tools addon
Make sure the add-on is in place, and a backup file has been generated. The latter is imperative to prevent loss of data. If the transfer process is interrupted for any reason, it is likely to bring negative consequences.
Fire up Thunderbird.
Go to Tools.
Select Import/Export Tools.
Select Import Mbox file.
In the opening box, you will see the Import directly one or more Mbox file option selected by default. It may be changed if necessary.
Hit OK.
Pick the Mbox file you need and open it.
The import process has commenced.
Mac OS
Importing Mac Mail mailboxes to Thunderbird:
In Thunderbird, head to Tools.
Hit Import.
The wizard will now show all available options.
Select Mail and hit Next.
In the opening window, select Apple Mail and hit Next.
You should now be able to find a folder titled Apple Mail on the left-hand side of your Mozilla Thunderbird. This location has all the mail data, and you may import Mbox to Thunderbird 60 or whichever version you are using. You now know how to import Mbox into Thunderbird, but what about Gmail?
The same steps can be used at Ubuntu to Export Thunderbird emails…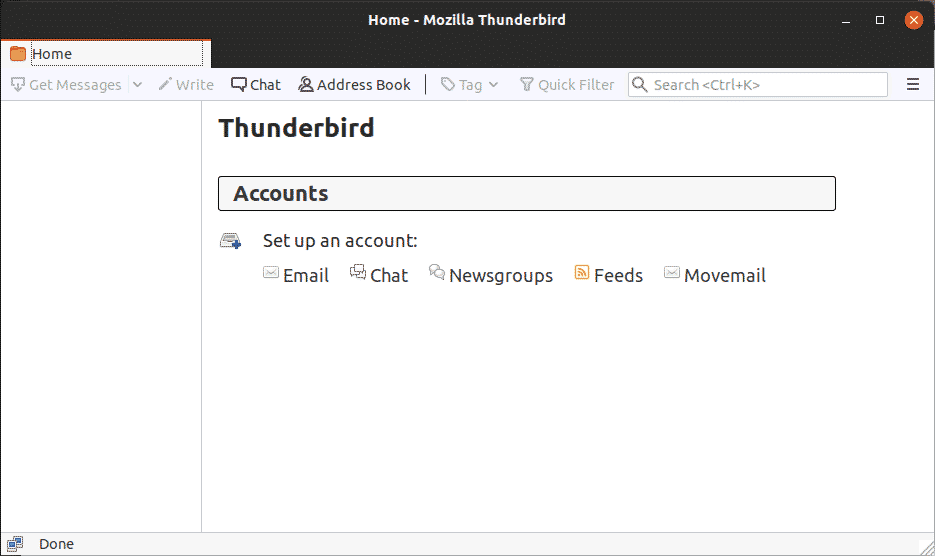 Gmail
The sequences for both operating systems are similar. In Windows, you begin by adding a Gmail account to your Thunderbird (Accounts — Create a new account — Mail Account Setup) and restarting it.
Next, proceed to the following steps:
Select the account and right-click on it.
Choose Settings — Server settings.
Open the local directory.
Copy the Local directory path.
Paste into the address bar of Windows Explorer.
Hit Enter.
Move the Mbox file to this location.
After restarting the client, you see Gmail in the Local Folders section on the left-hand side of the mail client.  A Thunderbird email has been imported.
On an Apple device, transfer the file directly into Thunderbird by choosing File — Import Mailboxes. Next, select the desired file, and the job is done. You now know how to import Mbox file to Thunderbird manually. Nevertheless, in order to protect the valuable data, we suggest using a special software tool.
More Knowledge Base articles
---
iCloud synchronizes your user data across your devices. It serves as a backup and allows easy sharing of photos, notes, videos, and other files with friends and family. If you…
---
Users print emails from Microsoft Outlook for many reasons. The email may have a form that they want to print, fill out, and submit. Many people retain a physical copy…
---
MS Outlook is a useful software for handling email communications, keeping track of the personal schedule and important dates, storing contact information, as well as other essential information. Outlook uses…
---
If you use Microsoft Outlook to manage your email, you may, at some point need to find old emails. This can be difficult if you don't know where to look…
---
Emailing is an integral part of everyday business and private communication. It is common for people to migrate from one service to another until they find the one that meets…
We are sorry that this post was not useful for you!
Let us improve this post!
Tell us how we can improve this post?