Different messaging software stores emails in different formats, which are often conflicting. If you're seeking ways to open MBOX file, you will find the right tactics in this guide. Whether using Microsoft software or Apple applications, you will be able to access the contents of the files.
In this guide:
Open MBOX File: Windows Options
Can I Open MBOX File in Outlook 2010?
Yes, of course. Not only does Outlook open MBOX file, the process is quite straightforward if you approach it correctly. With the right conversion software, you will be able to turn your MBOX files into the PST format read by the program. You will then open MBOX file in Outlook with no inconveniences.
Importing MBOX emails into Microsoft Outlook:
It is very smple procedure and require no any knowledges about structured data files and conversion routines. Here is what you may do to convert your mailbox files to MS Outlook on Windows: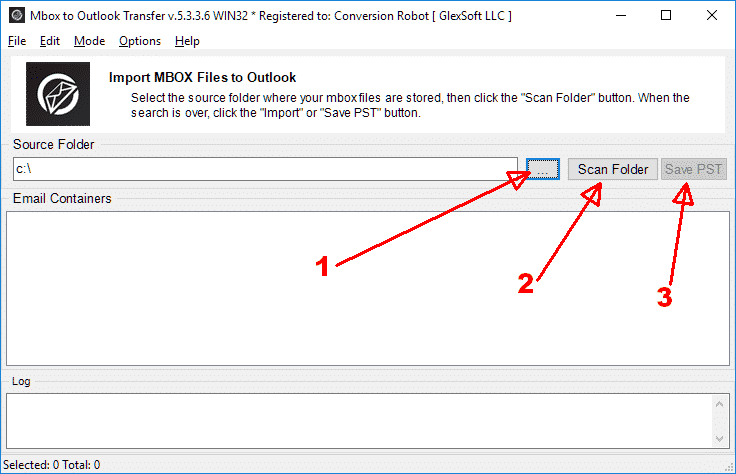 Download Mbox to Outlook conversion software and setup it to your PC
If your Outlook version is 32 bit, double click to Mbox to Outlook shortcut related to 32-bit converter, otherwice run 64-bit one. You may check what Outlook edition is installed at your computer using this method.
Click menu "Mode" and select mode which imports mailbox data to Outlook profile
Select folder where your mailbox files are stored
Hit "Scan folders" button and wait for the end of scanning
Click "Import" button
The program will ask you to specify the Outlook prfiles and Outlook folder to import emails and then start the conversion
Close the tool when mbox to Outlook importing will be finished and check the result by opening Mbox folders in Outlook
Mbox to Outlook conversion tool creates Outlook subfolders based on the mailbox file name i.e. for Inbox.mbox file it will create the Inbox filder and import all emails from Inbox.mbox file into it. The same will take affect for other mailboxes.
Converting MBOX files to PST format:
Personal Storage files *.PST may be used to store the Outlook data of any kind – emails, attachments, notes, calendar and contacts, however *.MBOX files may store only email messages. PST file can be opened in Microsoft Outlook for Windows and imported to Microsoft Outlook for Mac OS. Some old Outlook vesions such as Entourage may also accept the PST files. Here is what you may do to convert mailbox files to PST format to view mailbox data in Outlook:
Download Mbox to Outlook conversion software and install it to your PC
Run the tool by double clicking to appropriate shortcut
Click menu "Mode" and select mode which converts mailbox data to PST file

Select folder where your mailboxs are located
Hit "Scan folders" button and wait for the end of scanning
Click "Save PST" button
The program will ask you to specify the PST file name and location, then Outlook folder to import emails
Close the tool when mbox to PST conversion will be done
To view the converted mailbox data you have to open result PST file in MS Outlook.
For MS Windows Users:
Run Outlook and click menu File, then Open Outlook Data File item.
Locate the PST file at your PC, point to it and confirm opening.
Scroll down the folders view panel (vertical panel at the left side of Outlook window).
Click the rectangle symbol to expand the folders tree of the opened PST file.
For Mac OS Users:
Launch Outlook application on Mac OS.
Cick menu File, then click Import.
Hit Outlook Data File then click next (rigth arrow).
Select a data file type, then click next (rigth arrow).
Locate the data file on your Mac, and then click Import.
Click Done when the import process is complete.
Exporting MBOX messages to EML files:
Did you know that EML files may be opened by many email clients such as Thunderbid, Live Mail, Outlook Express, Windows Mail app and even Microsoft Outlook? So you may export mailbox emails into separate EML files to view them in your favorite email application. For that:
Download Mbox to Outlook conversion software, install and run it. (see the mbox to Outlook instruction in addition to run proper converter)
Click menu "Mode" and select mode which saves mailbox data to EML format
Hit "…" browse) button and specify the directory on yout hard drive containing mailbox files
Hit "Scan folders" button and wait for the end of scanning
Click "Save EML" button, specify the empty folder at your hard drive to save the exported EML files
Close the program when mbox to EML exporting will be finished
Open the directory where EML files were saved and double-click to the EML file to view it inside your favorite mail application.
You may import EML files in most of email clients using drag-n-drop method.
Importng MBOX files into Live Mail:
Run Live Mail application.
Select the EML files you want to import in the File Manager.
Press and hold the mouse button on the selection.
Drag (move) the selection into desired folder inside your Live Mail app.
Release the mouse button and selected EML files will be imported.
Open MBOX File: Mac Options
Importing MBOX files into Mac Mail App:
Start by firing up the Mail app. This piece of software should already be on your laptop. Just look at your Dock, or head to "Applications". In the left-hand bar, click "Go" – "Applications" – Mail app.
Click "File", a menu will drop down.
"Import Mailboxes". A pop-up window appears.
Put a tick next to "files in MBOX format".
Click "Continue". A new window lets you do the browsing for the files on the device.
Select "Choose". Now, the files you picked will be moved, and all the windows will vanish.
Return to the Mail app.
Hit "Mailboxes", which is on the left-hand side. You will see a list of folders and mailboxes.
Hit "Import" and select from the list of MBOX files. Now you may click and read any of them.
Unfortunately there is not so many options to view the mailbox files at Mac OS. Do you know some? Please add your method as a comment to this article.
View mailbox emails:
You do not have to be a rocket scientist to do the job. All you need is a special piece of free software. It is called Windows MBOX Viewer.
Start by heading to https://sourceforge.net/projects/mbox-viewer/ using any browser. The button for download is green.
Note: prior to run any thirdparty software, especially free versions use Virustotal service to check it and ensure that it is free of viruses and malware.
Once it is done, open the archive titled "mbox-viewer.exe". Move "MBOX view" to the desktop via dragging and open it. Its icon looks like a paper envelope containing a letter.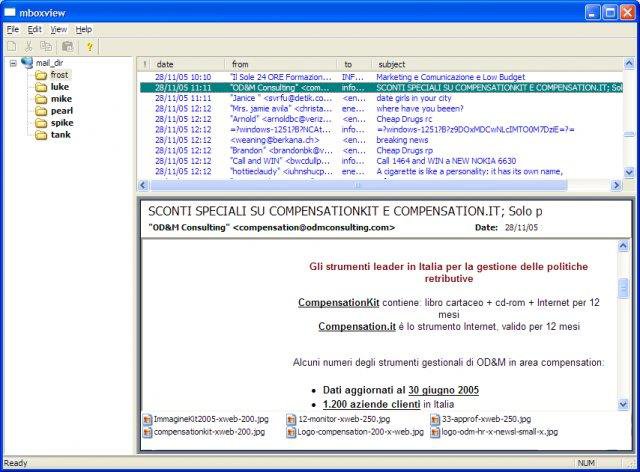 Next, hit "file" on the top left. A menu will drop down.
Hit "Select Folder", which fires up a browser for the selection.
Pick the folder with the desired file inside and hit the "Ok" button. Now, you should be able to see the folder name in the left-hand bar.
Hit the name of the file to be read. You can find it underneath the folder with this file in the left-hand bad. Now, the importing has been started. Wait for it to finish.
At the top, you should now see a list of emails. Click an email and read it in the bottom box.
Viewing mbox Files in Thunderbird
It is also possible to open MBOX file in Thunderbird with an add-on. You will need "Import/Export Tools" TB plug-in for a smooth transfer. Fire up Thunderbird and pick the add-on from the "Tools" menu. Now, you should see "Import MBOX file", which is exactly what launches the process.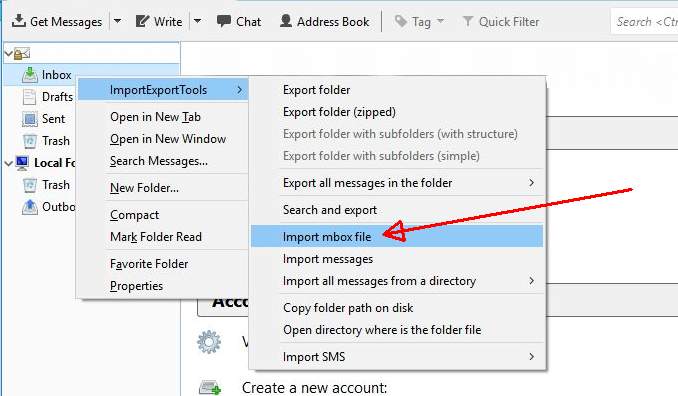 Additionally, if you are wondering how to open MBOX file Gmail, you can do it using the same handy add-on. Remember to choose third-party products that are reliable.
Racking your brain over how to open MBOX file word document? There are separate tools for this conversion as well. With a little googling, you will also find how to open MBOX file in phone regardless of the model, as well as how to open MBOX file in Chrome.
More Knowledge Base articles
---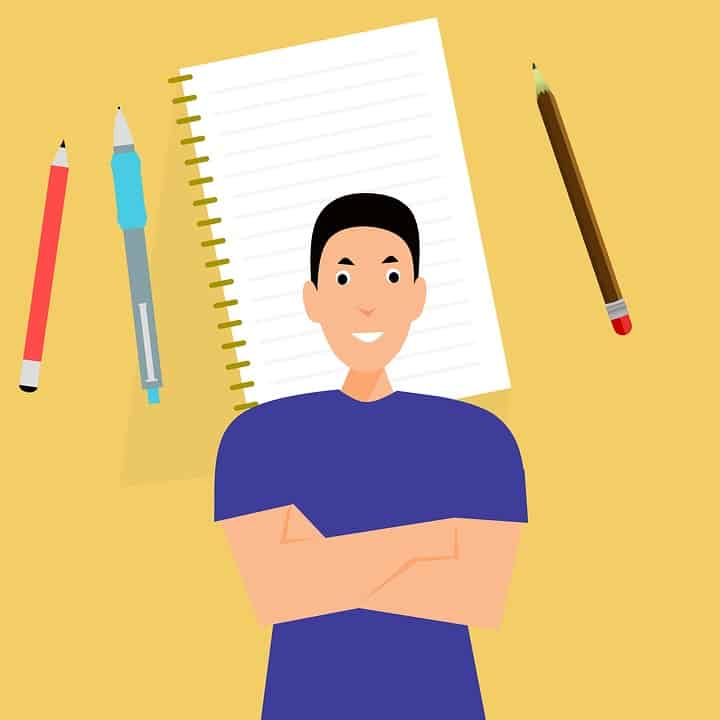 Automated features can save you a lot of time. A notable advantage of Outlook is
Read more
---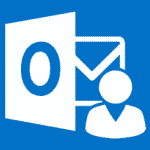 There are several ways to extract contacts from Outlook. It is a common search query,
Read more
---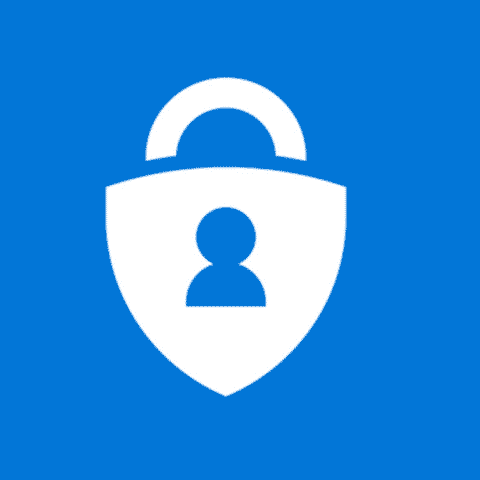 Different mail clients allow access to Gmail, but the connection is not always smooth. Sometimes,
Read more
---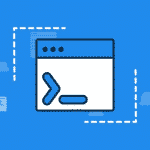 These features of the mail client are handy, yet they are relatively obscure. In fact,
Read more
---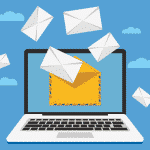 Modern communication requires speedy delivery of correspondence. When your Outbox malfunctions, it is not just
Read more
We are sorry that this post was not useful for you!
Let us improve this post!
Tell us how we can improve this post?