What is KMail
KMail is a native email client included into the Kontakt personal information manager by KDE. KMail is an extremely feature-rich email software, where one of the most noteworthy functions is its powerful filtering system. However, with newer versions of KMail out, many users reported bugs and overall seemed disappointed in this program that used to be one of KDE flagships in the past. So, users migrate to other email clients such as Outlook.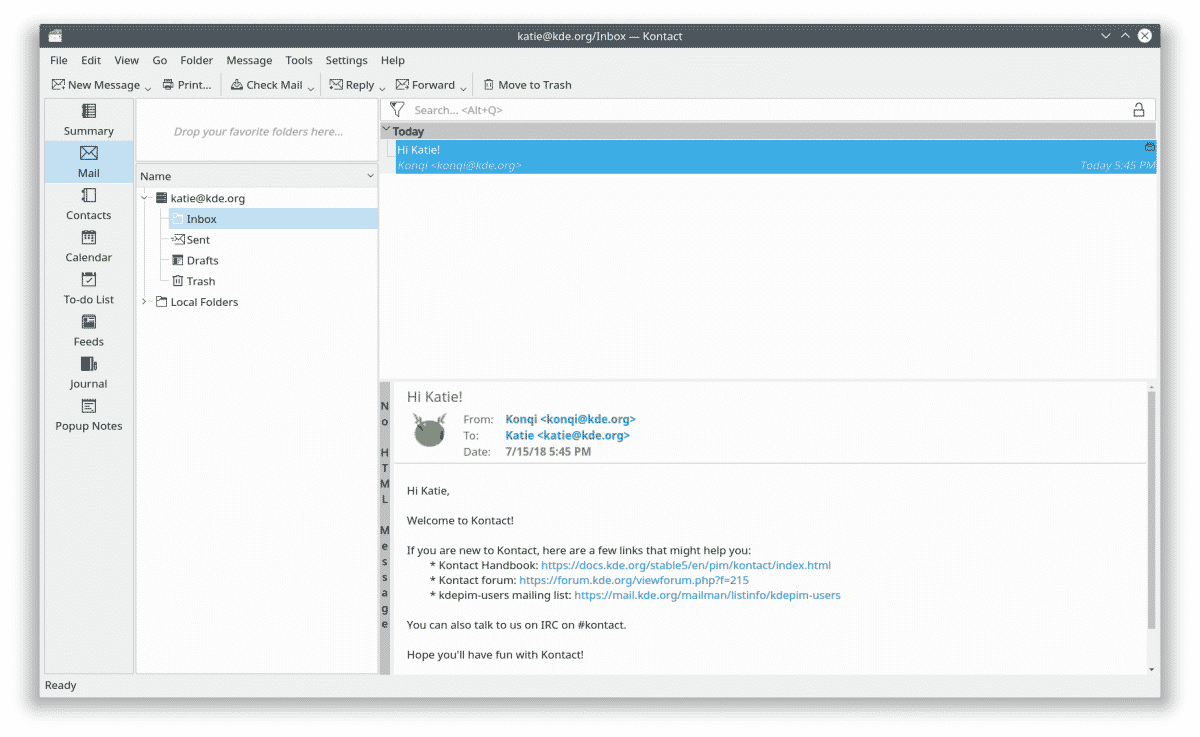 Transferring KMail messages and attachments to Outlook is not a trivial task, there are dozens of questions all over the web asking how to convert KMail to Outlook. Read along for a simple 4-step tutorial.
How to convert messages from KMail to Outlook
First of all, keep in mind that KMail and Outlook work under different operating systems. Moreover, the default way KMail stores email data is not compatible with Outlook. Put this simply: these two systems do no connect at all. With all this in mind, the task does not seem too obvious.
However, the solution is near: the MBOX to Outlook Transfer tool. Please read the below step-by-step for all the details on how to convert KMail to Outlook.
Step 1: Retrieve email messages from KMail
The default way KMail keeps emails is the Maildir format. Basically, this format saves each email as an individual file with a folder hierarchy, like this: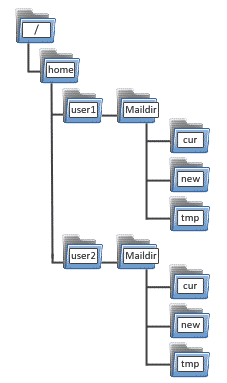 This is different from the MBOX format, where all messages are saved into one .mbx file. However, internally these messages are still the same MBOX format, so you can treat them as so for any given purpose including exporting emails from KMail to Outlook.
To retrieve messages from KMail, copy the entire email folder from KMail's path to another location or to a removable media in case if Outlook is installed on another machine. Typically, KMail stores emails in ~/.local/share/ . Note, however, that this can be changed in settings, so make sure to check your Local Folders setting in KMail for the real path.
Step 2: Download and install the MBOX to Outlook Transfer software
This step is easy. Click the below button to download our MBOX to Outlook Transfer tool.
* - The unregistered version converts a limited number of messages
The program allows for quick and reliable conversion of large volumes of MBOX files to Outlook. Aside from importing data from KMail it can also help with other email clients that support the MBOX format.
After download completes, install and run the program. The main window of MBOX to Outlook Transfer looks as follows: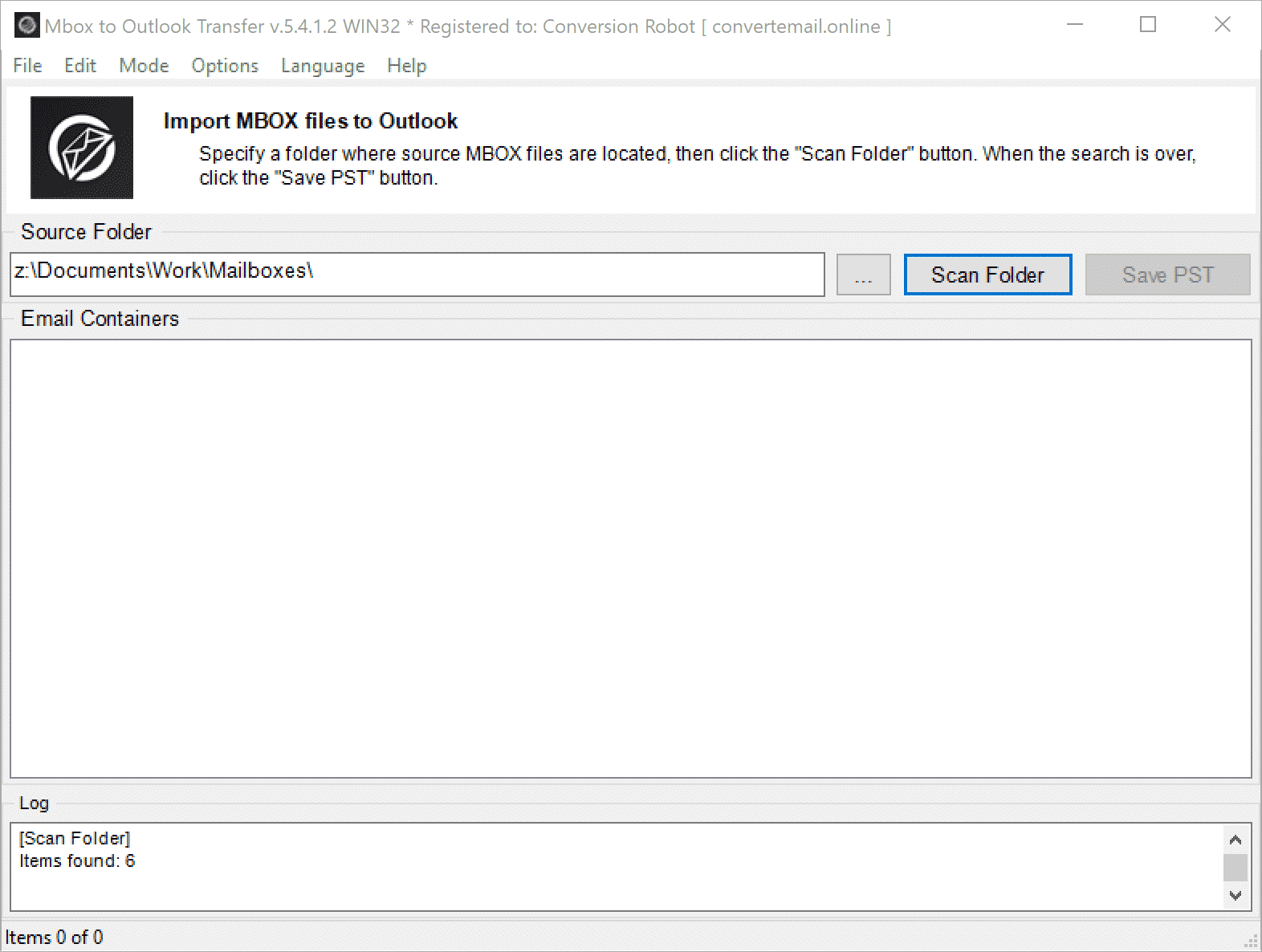 Step 3: Select the folder with MBOX files
The user interface of MBOX to Outlook Transfer is very straightforward.
First, you click the Browse button (the one with dots) and select the folder where you previously saved files and folders from KMail.
Then, you click the Scan Folder button. The program processes the provided path for all MBOX files in it. All .mbx files found are listed in the main window. When the search is over, you can review the email storages in the list.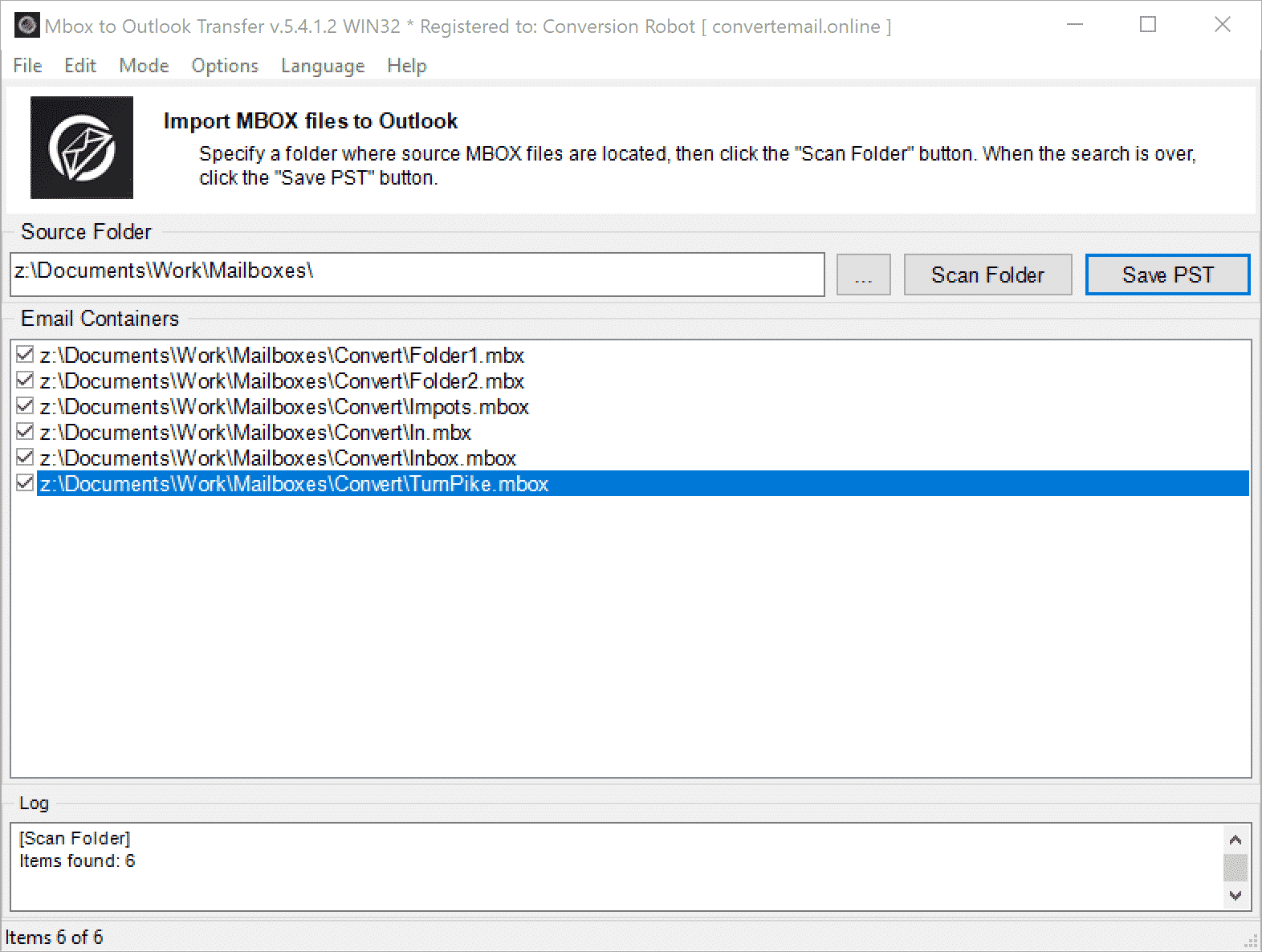 Step 4: Load MBOX data from KMail to Outlook
Now, click the third button – Save PST. This allows you to extract email contents from MBOX files and save them to a PST file. The process carefully transfers email data, attachments and formatting to Outlook 100% automatically.
All you need to do manually is select a folder on the disk where you want to save the PST file, then select a folder in your Outlook profile where you want to add the imported data. That's it.
The conversion process starts: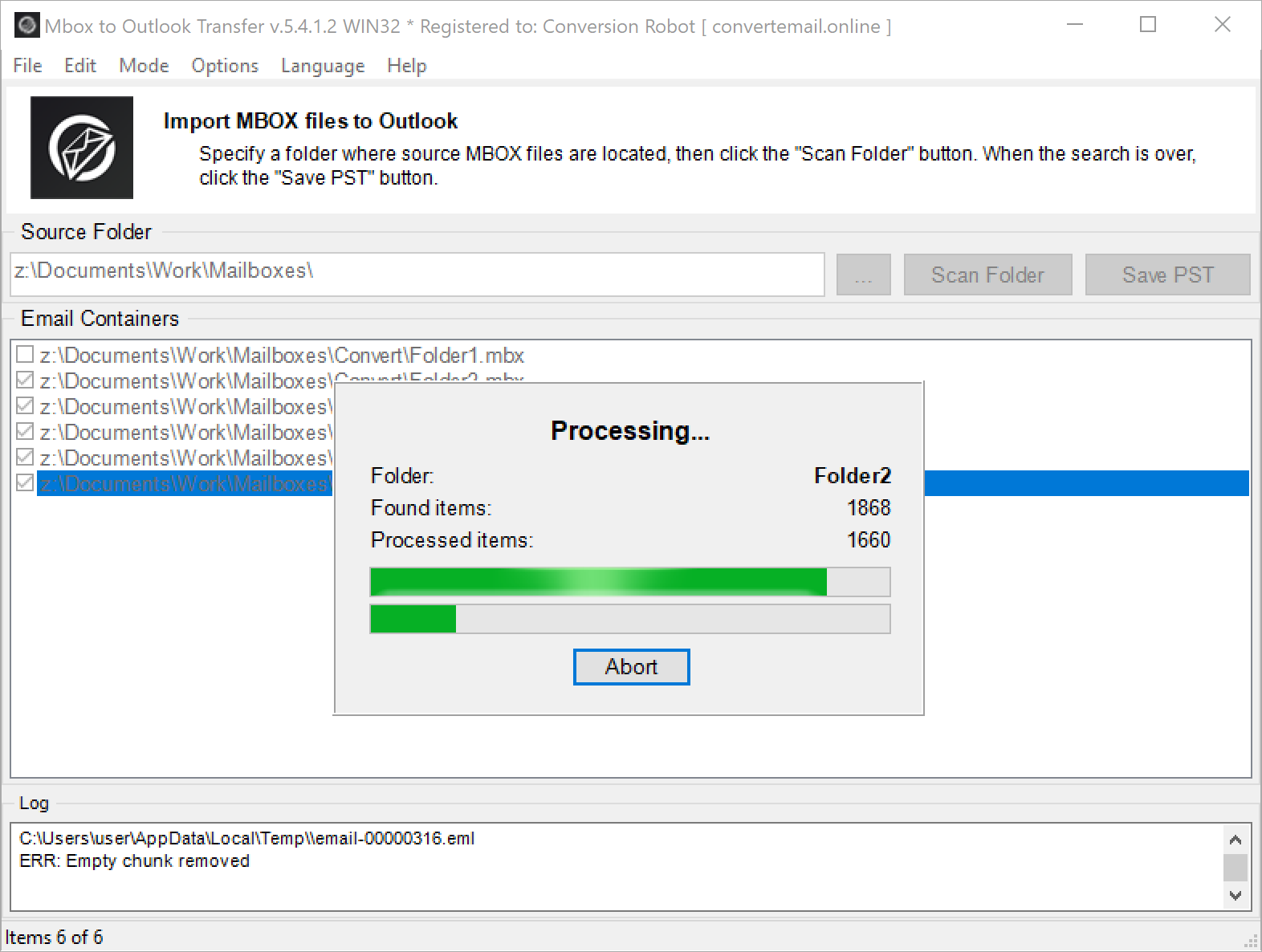 After transfer completes (it may take a while if the volumes are large), the program opens the resulting PST file in Outlook automatically.
MBOX to Outlook Transfer can correctly deal with extremely large mailboxes up to several gigabytes, and preserves all the original data in your emails. By far, this is one of the easiest migration tools on the market.
Read also:
We are sorry that this post was not useful for you!
Let us improve this post!
Tell us how we can improve this post?