A few words about Mulberry
Mulberry, an open-source email client was first released in 1995 as commercial software. Later, the source code of the program was made public and Mulberry official became open-source. The program offered wide capabilities for working with email messages, attachments, advanced email filtering by means of the special Sieve script language, and much more. However, currently this functional email client is not supported. Which automatically leads to a question: how to migrate from Mulberry to Outlook?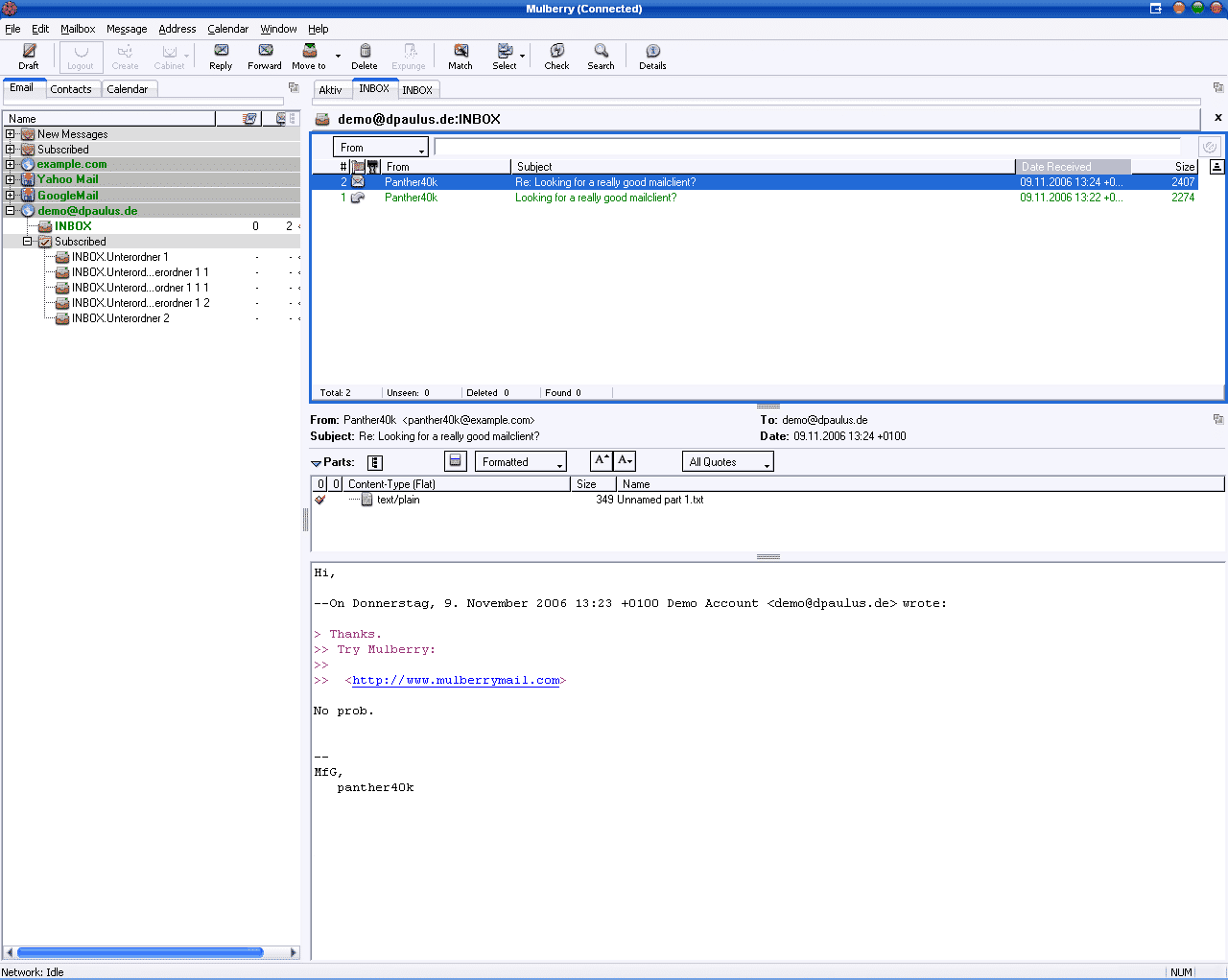 While the process may seem problematic at first, in this article we provide a surprisingly simple solution to convert your emails from Mulberry to MS Outlook.
How to convert messages from Mulberry to Outlook
Converting Mulberry mailboxes to Outlook is a two-stage process: at first, you should retrieve MBOX mailboxes from Mulberry, then you import them to Outlook. There are no difficulties with the first stage, but the second one is problematic, because Outlook cannot read MBOX files and hence you cannot import your messages using built-in tools.
For easy-peasy conversion of MBOX from Mulberry to Outlook, use the MBOX to Outlook Transfer software. Below is the detailed step-by-step.
Step 1: Retrieve Mulberry mailboxes
Mulberry stores its mailboxes in the Application Data system folder in a format similar to MBOX. On Windows, the default location for mailboxes is:
C:\Users\<username>\AppData\Roaming\Cyrusoft\Mulberry\Mailboxes
Here, <username> is the name you login to Windows.
On Mac, the typical storage for Mulberry mailboxes is your Documents folder.
Copy all .mbx files to another location or to a removable media if you want to transfer your Mulberry emails to Outlook installed on another computer.
Step 2: Install MBOX to Outlook Transfer
Now you need to install a tool to convert the .mbx files from Mulberry to the PST format. One such tool is MBOX to Outlook Transfer. It combines ease of use with the fast and reliable conversion engine, thus allowing you to migrate from Mulberry to more popular Outlook hassle free.
Click the button to download MBOX to Outlook Transfer. After you download the program, install it.
* - The unregistered version converts a limited number of messages
The main window of MBOX to Outlook Transfer looks as follows: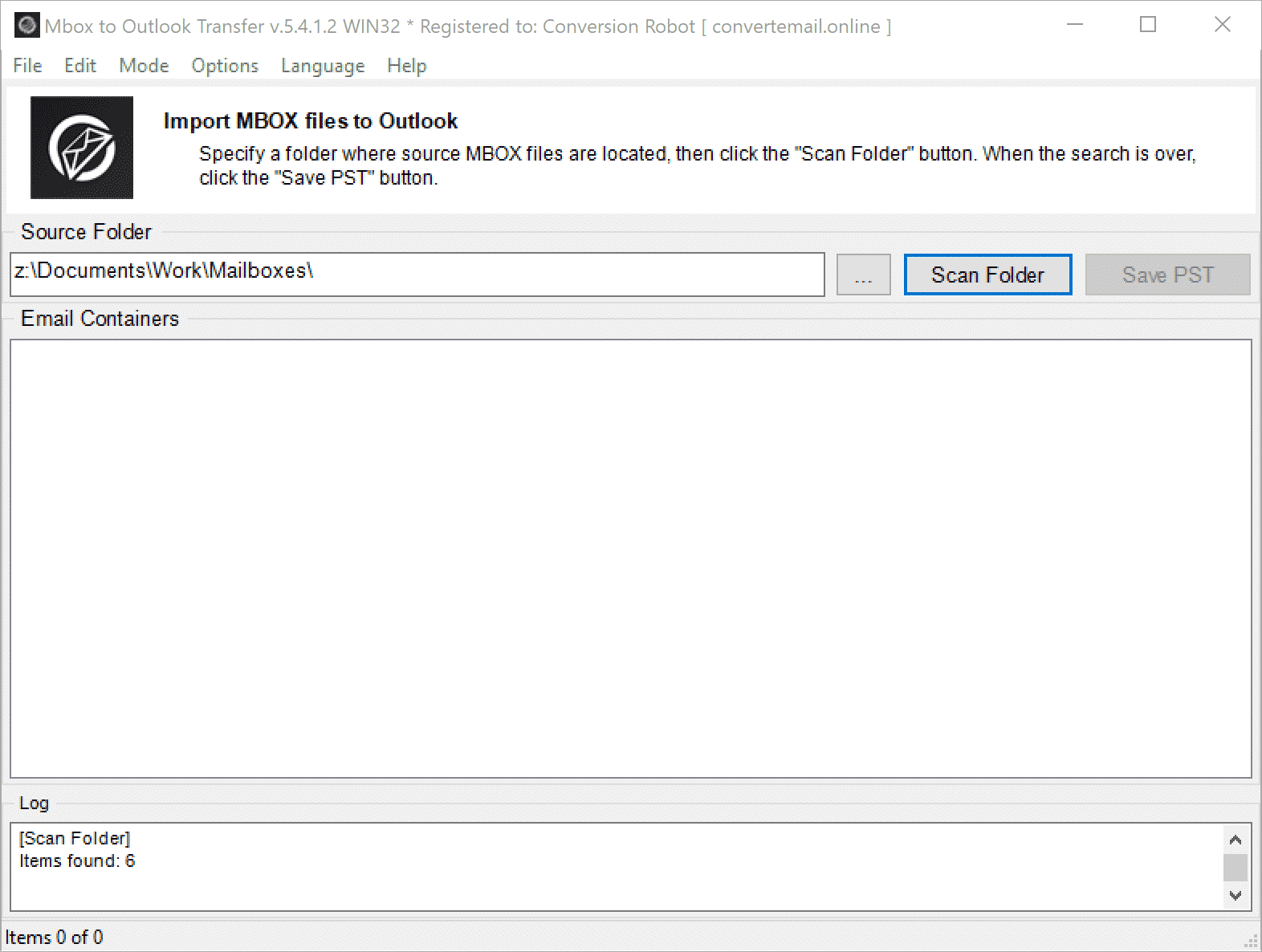 As you see, the user interface is extremely simple. Literally, there are just 3 buttons. We put the entire functionality of our program under the hood and stripped the GUI from everything unnecessary to make using the program as simple as possible.
Step 3: Select the folder with MBOX files
Click the dotted button to select the folder containing MBOX files you copied from Mulberry's mailboxes path. Then, click the "Scan Folder" button. The program will look through the provided folder for all .mbx files and will retrieve them. The email containers are displayed in the main window in real time.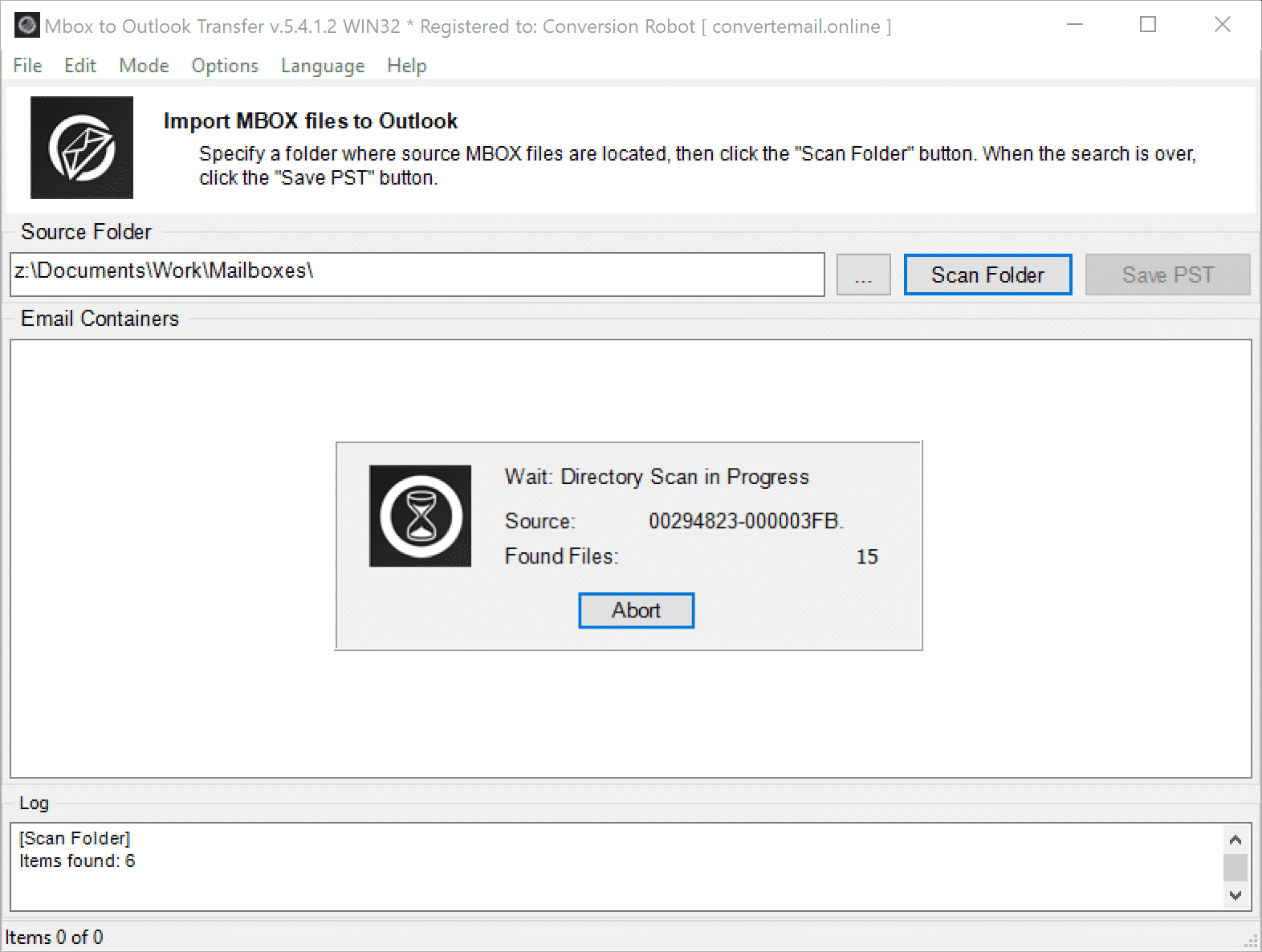 Step 4: Import MBOX data from Mulberry to Outlook
Finally, click the "Save PST" button. This will initiate conversion of MBOX storages to the PST format, the default format of MS Outlook. The program will ask you where to save the resulting PST, and then asks for a folder in your Outlook profile where the imported data should be stored. After that the conversion starts.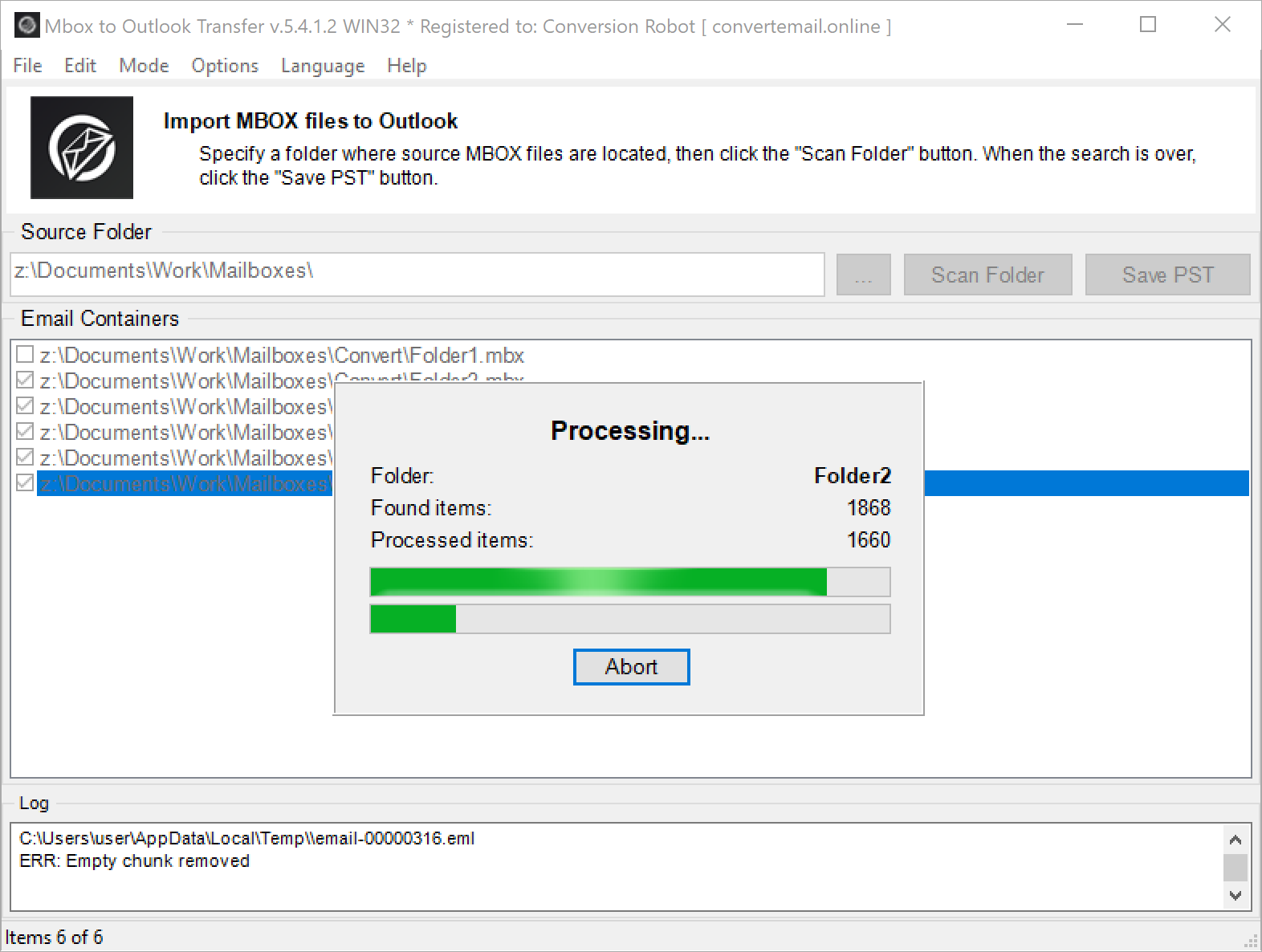 The Mulberry to Outlook transfer process may take a while depending on the overall amount of data, but in the end you will get a full stack of your original emails imported to Outlook. The resulting PST file is opened in Outlook automatically when conversion finishes.
Read also:
We are sorry that this post was not useful for you!
Let us improve this post!
Tell us how we can improve this post?