When it comes to mail clients, Outlook is the preferred environment for many businesses and users. It is secure, versatile, and powerful. One may store and manage a large volume of e-correspondence and access multiple accounts on one server. However, there are also a few downsides — for example, some users feel frustrated when they try to export emails from MS Outlook.
While different manual methods exist, none of them is perfect. When there is little information, you could copy and paste separate emails into Word or another text processor. Original formatting may not be preserved.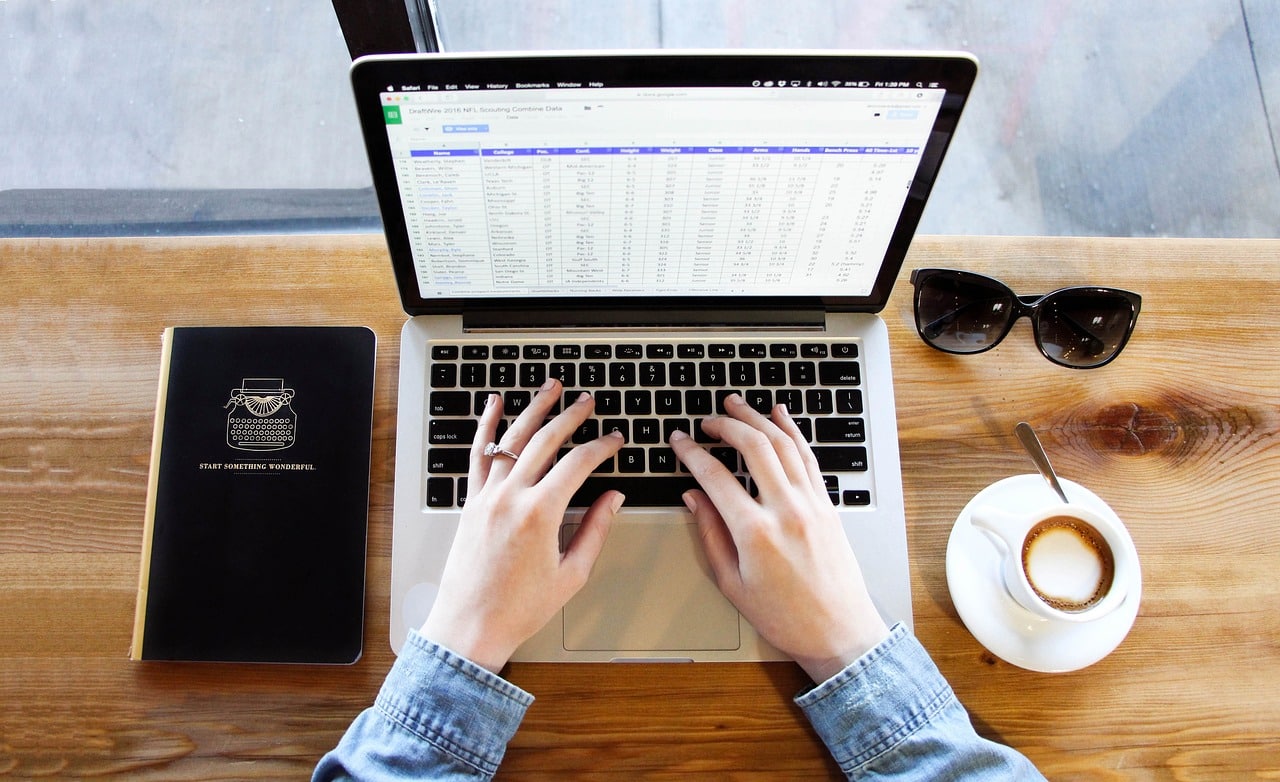 In this article, we will cover a few reliable ways to turn your emails into spreadsheets for Microsoft Excel. Unfortunately, there is no magic button to let you export emails from Outlook to Excel automatically. It may be complex unless you know a few tricks — discover them below.
Reasons to Export Outlook Emails
Users may want to move their mail for different reasons. The most common motivations for exporting Outlook Emails to Microsoft Excel are the following:
the need to transition to a new server
the need to create a distribution list for other applications
the need to switch between platforms
the need to share information with another user
the need for a backup.
When you move from system to system, data often gets damaged or lost. The task of transferring to Excel is no piece of cake — if you try a dubious method, you risk losing the information for good. Instead of taking unnecessary risks, take advantage of the secrets we share below. We will show you how to copy and paste the data or export to a CSV file instead.
Advantages of Import to Spreadsheets
Export to Microsoft Excel is one of the most reliable modes of transfer. The spreadsheet format allows you to arrange the conversations into a database. It will allow you to find old contacts and exchanges by different parameters like date of context.
A spreadsheet as a backup option is also worth considering. Any valuable information from Outlook should be copied for recall. Sooner or later, you may need to find particular conversations for personal or legal purposes. In case of server failure, if the data disappears (which is a nightmare scenario!) you will have the XLS file to fall back on.
How to Export Outlook Emails to Excel
Would you like to create distribution list or forensic report? Here is the best way to do this:
Download for FreeFor Windows 32/64-bitBuy from $24.95Unlock all features
* - The unregistered version converts a limited number of messages
Click the button above to download Outlook Data Export Kit software.
Install and run it.
Click "Reports" and choose "Contacts listing" or "List of recipient email addresses" if you want to generate a distribution list,
or
choose "Email properties…" if you want to create a list of Outlook emails within their properties.
Choose the report options and execute the report.
Open result file in Microsoft Excel or another spreadsheets editor.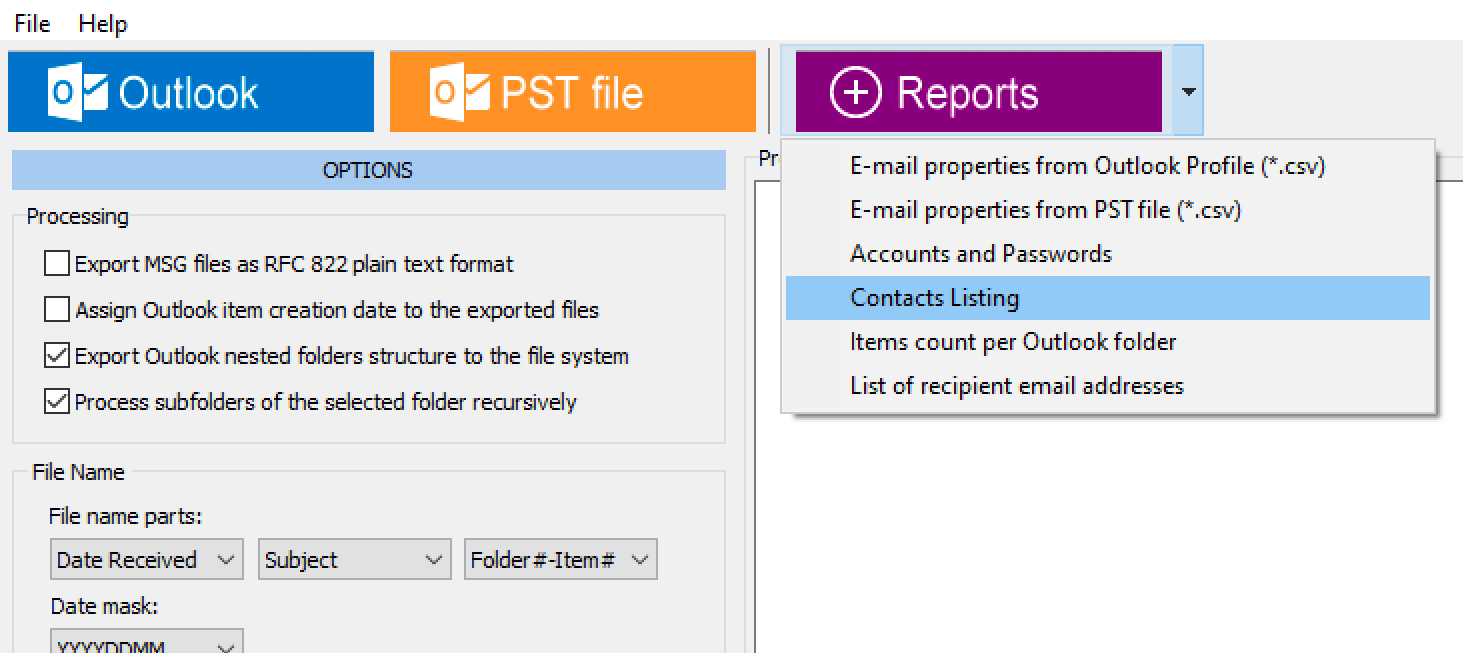 Also Data Extraction Kit for Outlook allows to create a list of Outlook accounts and passwords. Check this out. Additionally you may want to know how to Import Email Addresses From Excel to Microsoft Outlook.
Easily export Outlook data!
Instant solution for extracting all types of Outlook items such as emails, contacts, calendar, notes with the ability to save them all in different formats. Export Outlook emails to PDF or HTML files, extract contacts to vCards, create forensic reports and more.
Export each email from an Outlook mail folder to a standalone Excel/CSV file
Do you want to export each individual email from Outlook into a standalone Excel file? Well, the first way to go about it is by manually opening each email and creating a corresponding Excel file. Thereafter, you copy each email. With this method, you don't need any special software.
Now, Outlook's Import/Export feature doesn't come with the ability to create individual Excel files. During exporting, it creates one Excel file with all the emails in one place. You may need a third-party tool that can batch-export every email into individual workbook. It would contain a "Bulk Save" feature.
In our Data Extraction Kit for Outlook, this feature is not explicitly available. But you can set up custom filters that can allow you to generate specific file categories such as "Emails with attachments" or "Emails without attachments". You can use the date range feature to get individual files for every day, week, month, etc. It's similarly possible to generate forensic reports using features such as "Items count per Outlook folder".
How to export Outlook emails to Excel
Download, install and run the DEKit software.
Click the "Reports" button in the top panel.
Select "Email properties from Outlook profile" report.
(Alternatively, you can use a second report that uses the Outlook PST file instead).
Specify the location and name of the Excel file to which you want to export Outlook e-mail properties.
Click the "Save" button.
Select the Outlook profile you want to use if the program prompts you to do so.
In the next dialog select the Outlook folder you want to work with.
Note that the program will also process all subsequent folders if the corresponding option is enabled.
Click the "Done" button. The program will create a report.
Open the created report file in Excel to view its contents.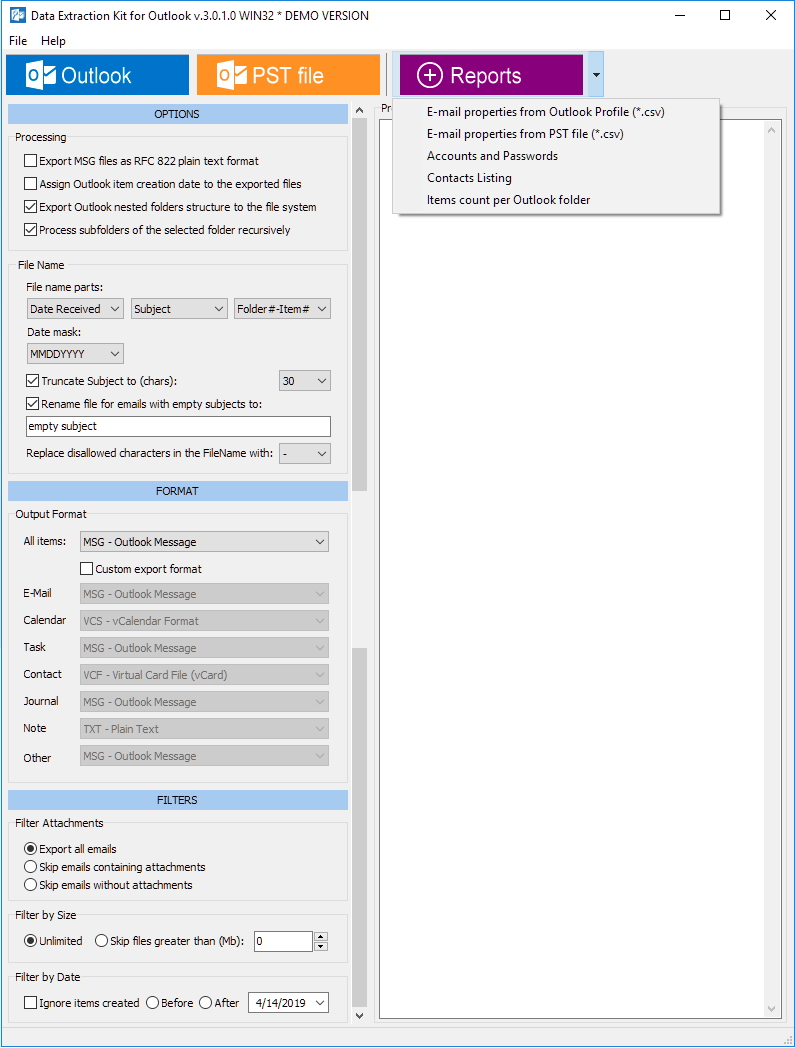 How to Export Mail Data to Microsoft Excel using Outlook
This is not rocket science, but here is a caveat: do not expect to retain any styling. The data will be transferred as plain text with contacts, and any links will be basic. There are no exceptions or workarounds here, neither on Windows nor on Mac. If you really need to preserve the appearance of the original emails, save them as HTML instead. Otherwise, follow this procedure:
Open the Microsoft Outlook app.
Head to the File menu.
Choose the feature for opening and export.
Select "Import/Export" to find "Export to a File".

Specify that you need to create a file for Excel (CSV), not a PST file.
Choose from the available folders where the file can be saved.
Place a tick next to the "E-Mail messages" export option.
Change the Map Custom fields if necessary.
Finalize by clicking 'Finish'.
Close the Outlook client.
Tip: In step 8, you can fine-tune your settings in the windows for field mapping. This will ensure each element of your emails lands in a proper cell in Microsoft Excel (for instance, email addresses of the senders will be listed in the "From: (address)" field. You can add or remove fields as you see fit. Click OK to confirm your selection and launch the Outlook extraction process.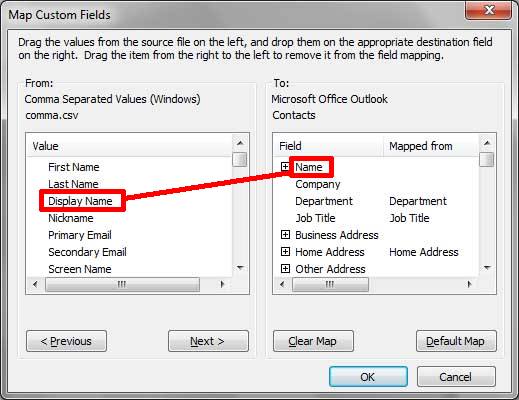 After you click 'Finish', all of your messages will land in the newly created file — check the folder to make sure. Note that both Microsoft Excel formats are suitable.
How to Open a CSV file
In the case of the CSV (Comma Separated Values) format, you can migrate to a spreadsheet afterward just as easily. Just right-click the exported CSV file, and choose 'Open with…' — Excel in the context menu. The file will open in the program, so you can save it as an XLS file format.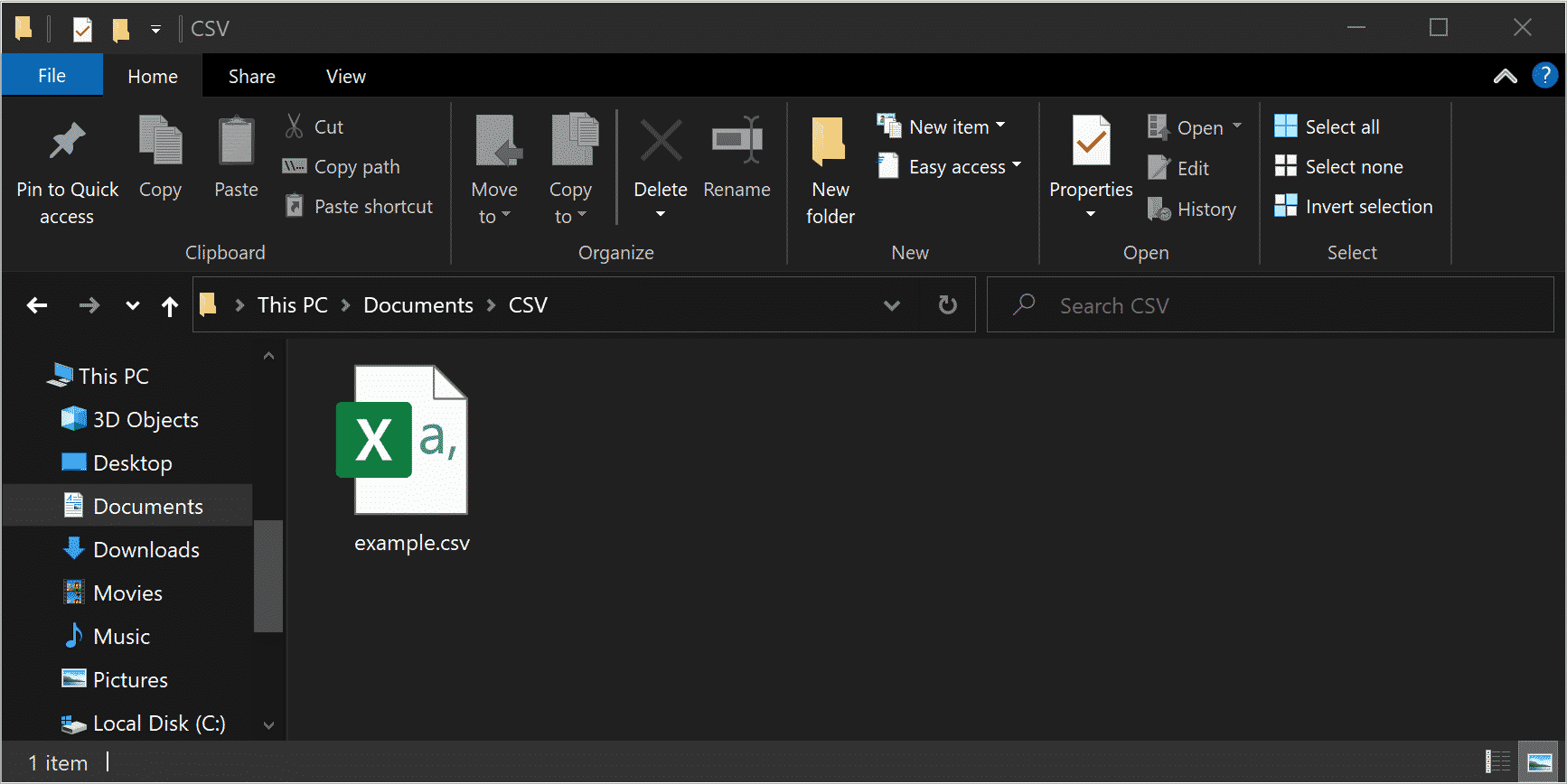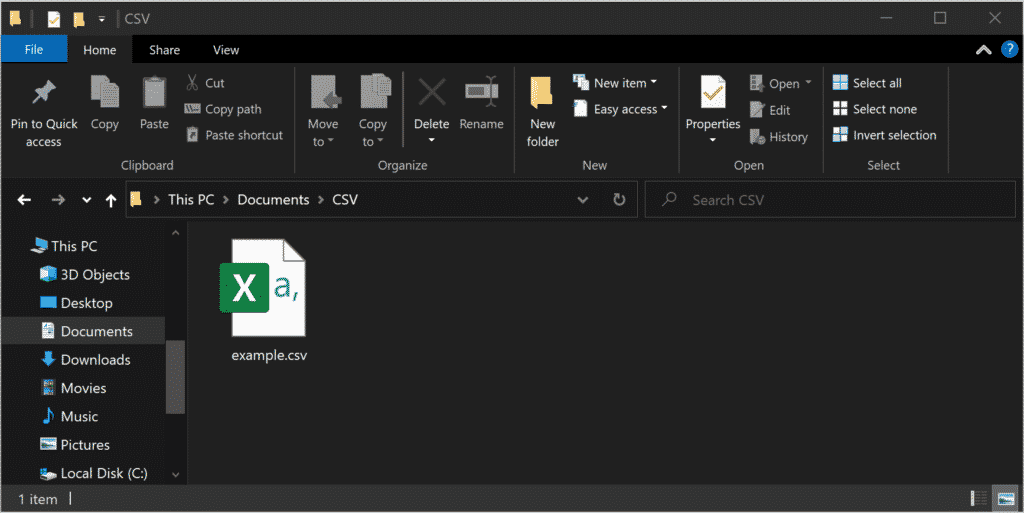 The Direct Way to extract data from Microsoft Outlook emails
You can move all of your emails from Outlook 2016 or another version on Windows or Mac in bulk. It is not necessary to export the data to a standalone file first. Here is how to get the job done quickly via copy and paste:
Open Outlook and enter the Mail view.
Open the folder whose contents must be transferred.
Copy all emails with or without text (see the tip below).
Open MS Excel.
Create a new spreadsheet file.
Insert the copied emails — select cell A1 and paste using the standard 'Ctrl + V'/'Command + V' command to export Outlook emails.
Save the file. on your Windows or Mac device.
How to Copy Emails for Microsoft Excel (Step 3)
There are two ways to import emails in any version including Outlook 2013 — with or without their text. To preserve the contents, follow all the steps below. To export without them, start from step 6.
Do the following:
Deactivate the Reading Pane mode of Outlook via the 'View' menu.

While still in View, click the Add Columns option.
The new box called Show Columns allows you to select columns from 'All Mail Fields'. Choose this option.
In the 'Available Columns' list, mark 'Message'.
Finalize by clicking 'Add' and 'OK'.
Highlight the full mailbox contents in your open folder.
Copy the Outlook data using the 'Ctrl + C' command.
Tip: There are other ways to copy the mail without creating a file. For example, you could choose any email and click 'Ctrl + A' to highlight the rest, or select the first message and click Ctrl + Shift + End for the same purpose.
Export Emails From Outlook to Excel with Date and Time
if you need to preserve the date and time details, use the copy & paste method. The Outlook system will allow you to view emails from a specific data range. The method is similar to ordinary direct copying. Here is what to do:
Go to the search bar of Outlook 2010 or any other version.
Enter the two dates defining the range.
Click 'Enter'.
Highlight the emails with the date range (use the tip for Step 3 above).
Copy the selection (Ctrl + C).
Open MS Excel.
Insert the copied data into an empty spreadsheet (Ctrl + V).
Congratulations! Now the messages with the specified time parameters have landed in your spreadsheet. You do not need to search for any folders on our device — just copy and paste directly! This basic method is used for specific types of analytical work. Note that it does not generate an exported CSV file — instead, you save the spreadsheets after pasting the data. Now you know how to export Outlook emails to Excel with date and time.
Final Words
These are the most common ways to transfer mail data from Outlook 2019 and previous editions to Excel. If one or both of your systems are on Macintosh, the sequence is similar. If you need to physically transfer the CSV file to another computer, use any external memory storage or save it to a cloud. You can also email it to your address for Mac.
If you need backup, you may also export Outlook emails to a standalone PST file. Save it to any safe location. It will contain not just the messages, but also your contacts, tasks, and assignments. You can also transfer emails from other mail clients directly into Outlook with a special converter that generates PST. The data may be downloaded into a separate file or fed directly into your active profile in Outlook.
Frequently Asked Questions
How do I Export multiple emails from Outlook to Excel?
There are two popular ways to export outlook emails. The first way is to use the import/export function available in the desktop Outlook app, as the function is not available on Outlook's web version. The export wizard offers hints as you export a file. But take note of two main settings. Make sure to select "Export to a file" and choose the file format as "CSV" instead of .pst. The latter format is mainly used as a backup file or for uploading emails to another outlook account. Rather than using the built-in function, the second method is to use a third-party solution that can extract emails from Outlook into excel supported format, such as .xlsx. You can utilize our Data Export Kit software as it offers an intuitive export wizard and supports multiple formats.
How do I copy and paste multiple email addresses from Outlook to Excel?
There are several ways to do this. For email addresses stored in Distribution or Groups, launch Outlook and select Contacts. Enable the List option to see available contacts and hold CTRL button and click on individual emails to copy them. Copy and then paste the contacts into the excel workbook. Secondly, you can manually export outlook email addresses using the Import/Export function. When exporting as a file, choose Comma separated values and choose Contacts. Thirdly, it's possible to use a data extraction kit software that can extract contacts from PST files automatically.
Can I export my entire Outlook emails?
Yes, if you're planning to import the outlook emails into another account by the same email service provider, you can use the Import/Export function. In the export wizard, choose "Outlook Data File .pst) as the format. The next step is quite easy. Select the folder to export from, for instance, Inbox or Sent Items. The only disadvantage of this method is that it doesn't offer flexible formats. The best way to save emails from outlook which is more robust and flexible is by using a data extractor tool.
Can I extract data from an Excel attachment?
Yes, it's possible to parse data from the attached Excel files. But you'll need to use a third-party integration with a parsing function. Many users utilize Power Automate (formerly Microsoft Flow). They can parse the data and perform additional automated functions such as adding the data to a central database. Power Automate is not the only tool that offers this function. There are many other third-party integrations.
Can I connect Outlook to Excel?
Yes, users can create a bridge allowing them to automatically send automated emails from Outlook to Excel. However, there is no native function to do this. Users have to find external solutions provided by Microsoft such as Power Automate or other third-party integrations by providers such as Zaiper, Automate.io, etc.
Can I convert a PST file to Excel?
Yes, it's possible to convert PST, a format utilized by Microsoft Outlook for storing its information, to an Excel file supporting rows and columns. For this operation, it's necessary to find a conversion tool. There are many tools in the market from providers such as Cooltutilis, FileProInfo, Conholdate, and more. Many tools are free or may have a free trial period. We would recommend you to try the free version of Data Extraction Kit to automatically export PST items to the Microsoft Excel file.
How to Export an Outlook Email to Excel Manually?
In Outlook click File then select Open & Export.
Click Import/Export, choose Export to a file and click on Next button.
Choose Comma Separated Values and click Next.
Choose a folder containing emails to export, type a file name, and click OK.
Specify a location to save CSV file and click Next, then click Finish.
We are sorry that this post was not useful for you!
Let us improve this post!
Tell us how we can improve this post?