Emailing is an efficient way of communication. Running a business, sending correspondence to friends and relatives, making purchases in online stores — these are just a few functions that emails help us to fulfill. Besides, keeping them is important for future reference. That is why it is essential to know how to save an email in Outlook.
On one hand, any user can open Microsoft Outlook, type a keyword in a search box, and find what is needed. That is true. Then why is it necessary to save emails from Outlook? Let's say, there is no access to the Internet during the flight, or it is necessary to save Outlook emails as files and share them with colleagues. In these and other cases, it is not always possible to fulfill what is needed due to forwarding emails. Hence, the information on how to save Microsoft Outlook emails comes in handy.
Different Ways to Save Outlook Emails
Aside from sharing, one may need to save all emails from Outlook in the following cases:
To carry out regular backups of essential information stored in emails;

To import them to another account;

To save them at the second PC;

To move data from a PC to Mac;

To transfer Outlook messages to another email client program;
To bring the email correspondence to a court or for email forensic process.
Easiest way to Save Outlook Emails and Folders
The most comprehensive and easy method to save Outlook messages and folders is using of Outlook data  extractor called Data Extraction Kit for Outlook. It allows to save Outlook emails, contacts, appointments, attachments and other items into separate files of different formats which can be used then in other applications.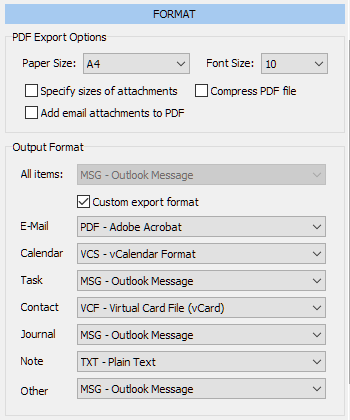 * - The unregistered version converts a limited number of messages
The software allows to specify the output format before export and user may combine the settings. For example – save Outlook messages to EML, MSG (binary), MSG (text), TXT or HTML formats.
Outlook data extractor is available for free tryout, don't waste your time, download it here and check how this amazing utility works.
How to Save a Backup copy of the Specific Outlook folder(s)
Whatever the purpose is, those who want to know how to save emails from Outlook 2019-2007 should start with clicking on the File in the left corner on the top of the Outlook interface.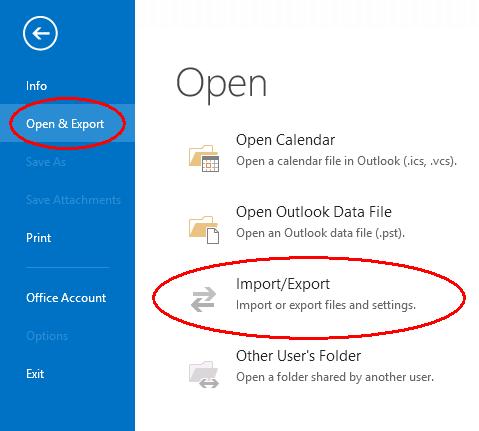 Then find Import and Export and click on it.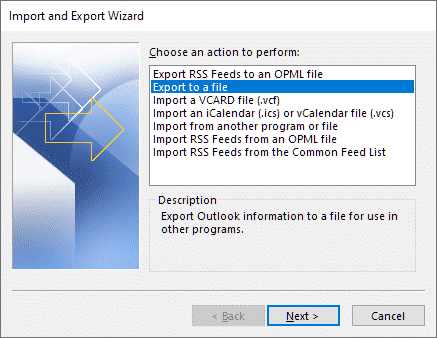 Clicking on the option Export to a file → Next, one will have to choose an account and folders to export, after, a .pst file will be obtained.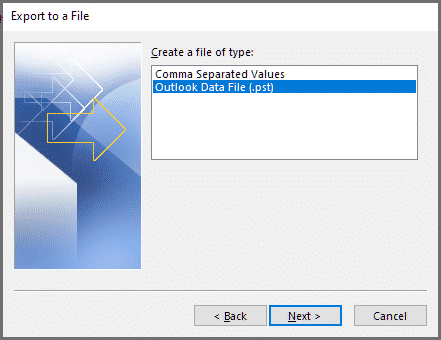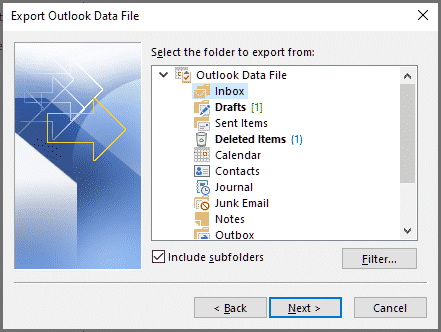 That is how to save Outlook emails to a file that can be further imported into another account.
How to Save Outlook Emails to Computer in Other Versions
Hence, the question "How to save my emails from Outlook 2019?" is already cleared. The versions of the software that have been released early are slightly different, however, in general, the steps follow the same principle. One should click on File, choose Open & Export, then click on Import/Export. Then, a wizard will appear. There, a user should click on Export to a file.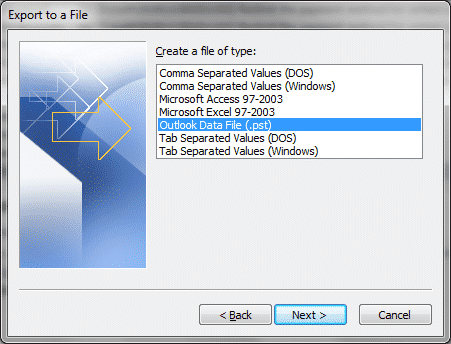 Then, how to save emails in Outlook 2013 depends on further use. It is necessary to choose between a .pst and CSV formats, then, the button Next should be pressed. A couple of steps is left: one should choose an account and folders to save, as well as to opt where to store the file that will be exported. By pressing on Finish, the process will be initiated.
Web Application of Microsoft Outlook: Any Difference?
The users of Outlook enjoy the convenience of the web application. Hence, it is logical that the need to save emails from Outlook web app appears. However, it is necessary to remember that the Internet application has got a different set of functions in comparison to the client of Microsoft Outlook installed on a PC.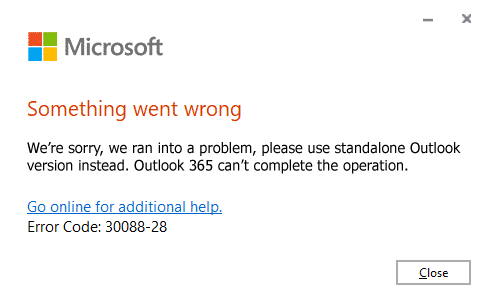 Those who want to know how to save Outlook emails as pdf or in any other format should bear in mind that this function is not available if using a web app i.e. Outlook 365. However you may download emails into your locally installed  Outlook application.
Additional Possibilities with Outlook Emails
To save archived emails standalone Outlook version provides a simple procedure. As described above, depending on the version of a client a user has got installed, it is necessary to export files in .pst format. In the process, there is a feasibility to use filters so that to save only those emails that are needed.
To save Outlook Email as Individual File:
Select email which you would like to export
Click menu File > Save As
Select the location to save MSG file and confirm saving

Selected Outlook email will be saved into binary MSG file which can be opened only by Microsoft Outlook. You may also import MSG file back to Outlook using drag-n-drop method.
Save Outlook Emails on Hard Drive as MSG using Drag and Drop
Run Outlook and select message to export.
Drag the selected message to the Desktop or any other folder under Files Explorer window.
The message will be saved into binary MSG file.
It is, indeed, essential to know how to save Outlook emails to a flash drive. However, it is no less significant to know how to protect this data. That is why one should not ignore the function of Encryption Setting. In such a way, one can protect saved emails with a password. After a .pst file is saved, one already knows how to save Outlook emails to hard drive as the file can be easily copied or sent to a hard drive, CD or even uploaded to a file exchanger.
Microsoft Outlook is a convenient software that helps people arrange their schedules, keep track of agendas, as well as carry out correspondence and communication. Using all the features and opportunities makes it possible to get the most of the software. Enjoy the convenience and remember to back up important information and emails.
Read also:
More Knowledge Base articles
---
Email migration is a process of transferring emails and other data from one email platform to another. One of the most common email migration scenarios is moving from a different…
---
An MBOX file is a mailbox format that stores email messages one after the other as a plain text. Each individual message within mbox file stored in EML format. So…
---
Outlook is a widely used email client, which is professionally developed by Microsoft. It offers many advanced features to its users, such as emails, calendars, tasks, contacts, notes, and many…
---
Outlook is a popular email client used by millions of users worldwide. It is widely used by individuals, businesses, and organizations to manage their emails, calendars, tasks, and contacts. However,…
---
As a Microsoft Outlook user, you may experience the "Errors have been detected in the file xxx.ost" error message. This situation can be frustrating and confusing, especially if you rely…
We are sorry that this post was not useful for you!
Let us improve this post!
Tell us how we can improve this post?