Initially, Microsoft Windows used the WAB application (Windows Address Book) to store the contact information, later it was replaced with the Windows Contacts app interface, which has its own API and allows software developers to integrate a contacts into various Windows applications. The Windows Contacts application supports working with CSV, WAB, VCF, LDIF contacts files as well as XML files with the .contact extension. It supports a contacts grouping by creating a contact groups.
What is .contact file?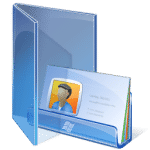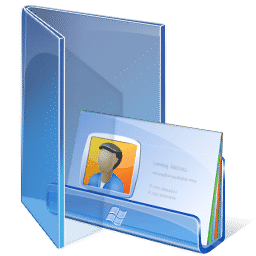 The *.contact file format is based on XML markup and consists of many specific tags that allow to store both text and graphic data such as photo of a contact person. Individual .contact files are located in the special folder of the Windows Contacts application and all contact fields are indexed by the system, so contact information can be quickly found using Windows Search box. Despite the possibility of integrating with Windows applications, files with the .contact extension cannot be directly imported into MS Outlook. However a fairly simple way to quickly import .contact files into Outlook is still exist. To do this, you need to export contacts from the Windows Contacts application to individual * .VCF (vCard) files and these VCF contact files can be imported into Outlook or converted to PST format.
Converting .contacts files to VCF format
Type in "wab" command into the search field (the field with "Type here to search" text) and press Enter button. Alternatively you may run the Files Explorer and enter C:\Users\<username>\Contacts in the Quick Access bar (address string). Where <username> is your User Name in the system.
This will open Windows Contacts application containing a *.contact files.
Click the ">>" symbol to expand the menu (if it is not fully opened).
Click Export menu item,  select vCards (folder of .vcf files) format and click Export button.
Select "Desktop" and click "Make new Folder" button.
Click OK button.
Your contacts will be saved as *.VCF files to the New Folder on Desktop. The following message will appear:
Click OK to close the message, click Close to close the "Export Windows Contacts" window, click X to close the Contacts app.
Here is how to convert exported .contact files to Outlook
It is very simple procedure: run VCF to PST conversion app, click "…" button and choose New Folder located on your Desktop. Click "Scan Folder" button and program will find all contacts that it may import into Outlook PST file. Then click "Save PST", specify the PST file name and save your .contact files to PST format. That's it, now open PST file in Outlook, go to Contacts folder and check your contacts. Let's follow the procedure step-by-step…
Open the VCF to PST conversion application. If it is not installed in your system, download and setup it.
Click "…" (browse button) and select the directory where VCF files are stored (it was New Folder on Desktop in our example above).
Now click the "Scan Folder" button and program will scan for the contact files and subfolders. It will fill out the list of contact files which are ready to be imported to Outlook PST format.
Click the "Save PST" button and select the target folder to save output PST file. It can be Desktop for example.
Wait till the end of conversion and open result PST file in Outlook by using menu File > Open Outlook Data File…
Other Tutorials
---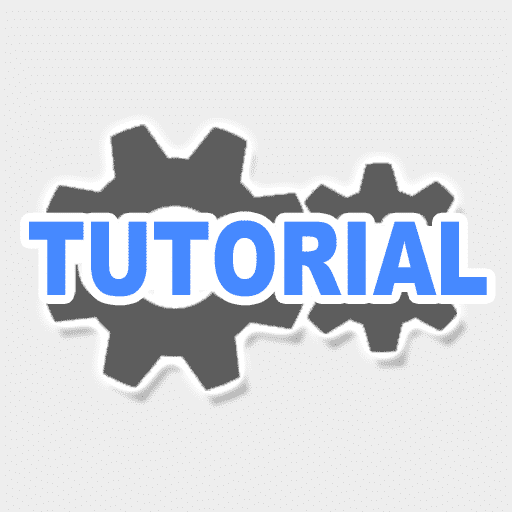 IncrediMail to Outlook Transfer software allows to export IncrediMail emails to individual files of EML
Read more
---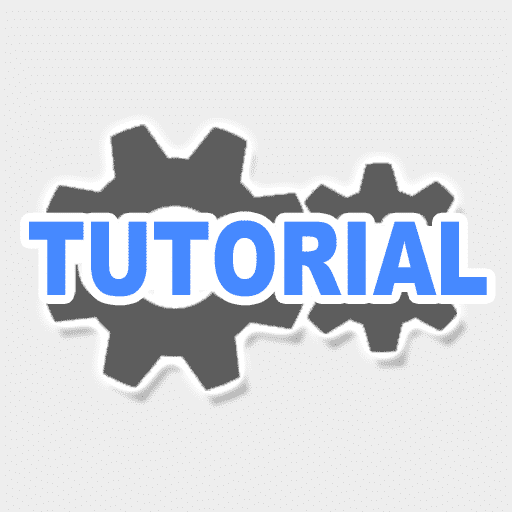 IncrediMail to Outlook Transfer can also be used to migrate to other email clients which
Read more
---

Mailbird is modern messaging application which allows to use multiple accounts to manage emails, supports
Read more
---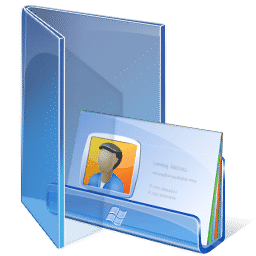 Initially, Microsoft Windows used the WAB application (Windows Address Book) to store the contact information,
Read more
---

Roundcube is free open-source email software for web. It widely used by webhosting companies worldwide
Read more
We are sorry that this post was not useful for you!
Let us improve this post!
Tell us how we can improve this post?