The contacts list is an important part of personal information. Microsoft Outlook is an efficient comfortable service that helps in the organization of an individual's contacts, as well as other forms of information.
Nevertheless, no one wants to create a new list of contacts each time. For that reason, the owners of Android devices can easily transfer contacts to Outlook Account. It will not only make it easier to use them in the program but will also serve as a backup.
Table of contents:
In this perspective, there are several advantages that exporting of the contacts to Outlook provides:
The Outlook is a convenient service that makes the organization of contacts very easy.
It will serve as a backup in case the contact list from the Android device will be lost.
User will not have to put manually each contact from the list that can consist of hundreds of people.
How to Transfer Contacts from Android to Outlook
One of the most common questions that occur while creating a contacts list using Outlook is "How do I save contacts to Outlook from Android?" There are different ways of doing that.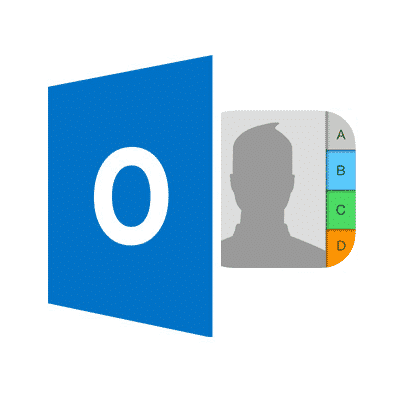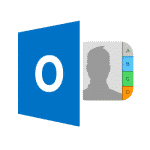 Export Contacts Using CSV Filing System. This method will help to import contacts from Android phone to Outlook. The first step would be to connect the Android phone to the personal computer and export contacts list. One can use different programs for that as they usually have the same functions. One needs to find tab Export and select Export to CSV from a list of other options. Some programs can transfer all the information directly to Outlook. After that, this CSV file will be saved on the computer. Read more about exporting contacts at Android.
Then, it is time to open Microsoft Outlook for further steps. At the top left corner of the screen, a user will see a File tab. Clicking on it will present a list of options. It is necessary to go for the second one in the list titled Open & Export.

After that, a user should choose a table Import and Export. Then a window Import a File should open.

Here a user needs to choose Comma Separated Values (CSV). After doing that, one will be able to select a CSV file with contacts that were saved onto the computer previously. No doubt, that these instructions inform how to move contacts from Android to the computer using Outlook.
Options and Alternatives
There are many programs today that will help to make an Android transfer contacts process quick and easy. There are several options to choose from. After installing them on the computer, they will offer a chance to export contacts from the Android device automatically.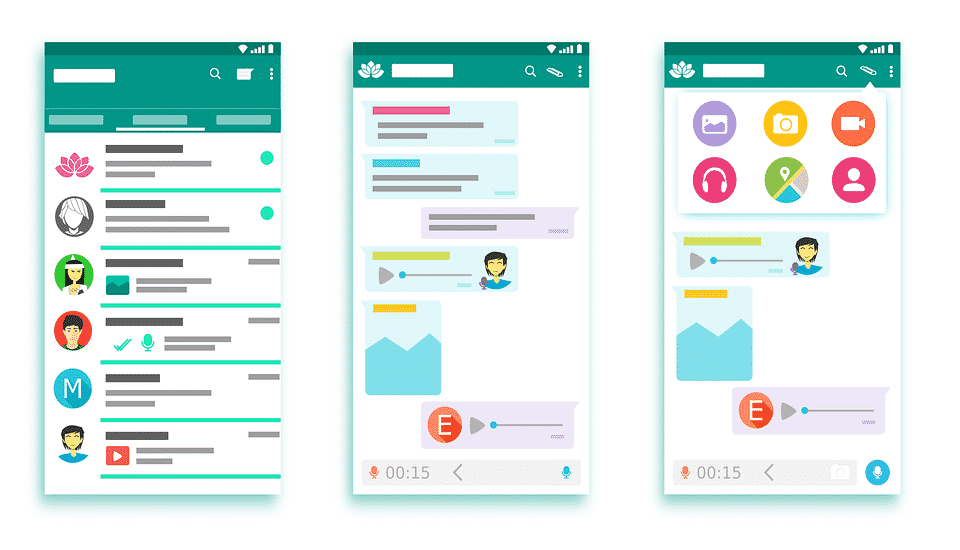 Considering the fact that there are several versions of Microsoft Outlook, there may be a concern that the steps will be different. Gladly, it is not the case. For example, to export contacts from android to Outlook 2013 one will have to take similar steps as for the versions of 2016 and 2010. Moreover, a user can use any Android device to transfer personal information, not only a phone. For instance, the tablet will work as well.
By taking everything into consideration, managing personal contacts list using Microsoft Outlook is very easy and pleasant. In addition to this, one does not have to create a new list of contacts thanks to the guide on how to move contacts from android phone to computer using outlook.
There are two main ways of doing that: manually via CSV files or using special programs that will do it automatically. Regardless, follow the instructions presented in the article and it will be easy to transfer contacts Android device requires.
Most useful way to import Android contacts to Outlook
Export Android address book to VCF file
Open the Contacts application. Depending on system build this app may be accessible via People > Address Book or Phone Book
Tap the three-line menu icon in the top left corner


Tap Settings

Tap Export under Manage Contacts

Select account to export contact
Tap Export to VCF file, specify the name for contects file and tap Save
Open folder called Downloads thentap and hold on exported VCF file name
Tap Share (the three connected dots icon) and choose appropriate option to transfer contacts file to your PC with Microsoft Outlook. You may want to use Google Drive or email contacts file as attachment,

Transfer your contacts file to the PC. Now everything ready to import contacts to Outlook.

Download install and run Outlook Contacts import software
More Knowledge Base articles
---
In April of 2017, Exchange Server 2007 reached the end of its life. This means
Read more
---
Google Workspace, or G Suite, is a cloud-based productivity suite that includes tools for email,
Read more
---
If you use Microsoft Outlook and need to recover your PST file password, don't worry–you're
Read more
---
Fastmail may be one of the best email services available today, but what if you
Read more
---
Selecting one of the top 5 alternative email clients similar to Incredimail can help move
Read more
We are sorry that this post was not useful for you!
Let us improve this post!
Tell us how we can improve this post?