Since the inception of the digital age, sending contact information electronically has been a need. The technology used to enable this kind of information sharing has also been in existence for a long while, albeit with strong evolutions over time.
Today, vCards are more modern and exchange information with richer content on various platforms. However, very few in this modern age know what it is, how a contact record looks, how it can be used, and how you can export or import contact information from it easier.
What is a vCard?
A vCard, also known as a virtual contact file or virtual business card, is a file format used as the standard for electronic business cards. Virtual business cards can be attached to emails, sent on the World Wide Web, Multimedia Messaging Service (MMS), through QR code, or instant messaging.
A vCard contains information about a person. This includes their name, address information, email addresses, phone numbers, logos, URLs, photographs, and audio clips.
vCards are also used as data interchange formats in personal digital assistants (PDAs), smartphone contacts, customer relationship management (CRM), and personal information managers (PIMs).
What is a vCard on a Cell Phone?
This is still a vCard, albeit stored and viewed on a mobile phone.
What is a VCF File Extension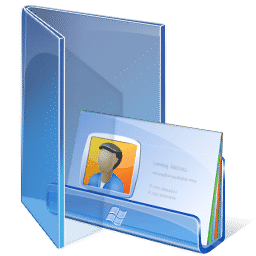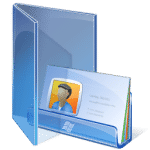 The .vcf file extension is the format used to store vCards. It's known as the virtual contact file. VCF files are textual and thus human readable. They can be opened on text editors such as Notepad and TextEdit in Microsoft Windows and macOS.
So, what is a vCard file? This is a file with a .vcf extension. It is stored in vCard format. This format is used to define vCards generally. And what is a vcf card? It is the same as a vCard file. The terms are used interchangeably.
Files with a .vcf extension can also be sent via email. In Microsoft Outlook, if the recipient opens an attachment with a vCard file or virtual business card, a contact form opens displaying the contact information.
Microsoft Outlook also allows the recipient to save the vcf card or add it to their Microsoft Outlook contacts with all the information provided. You can also save a Microsoft Outlook contact in vCard file format for bulk distribution or make the information available to others.
Other applications respond differently.
Some other vCard standards and formats have been proposed and used. An example is the jCard, a virtual business card stored in JSON format, a standard proposal of RFC 7095 in 2014.
vCard Contents
A vCard business card packs the following information:
Name and address information
Email addresses
Phone numbers
Logos
URLs
Audio clips and
Photographs
You can also add other information such as birthdays, geo-positioning information, and other vCard fields with extra information.
What Does a vCard Look Like?
A virtual business card may look different in text based on the variant standards or versions. The following is a vCard example in text form.
VCF 2.1
BEGIN:VCARD

VERSION:2.1

N:Bill;Mark;;Mr.

FN:Mark Bill

ORG:Bill & Co.

TITLE:Mark B

PHOTO;GIF:http://www.example.com/dir_photos/my_photo.gif

TEL;WORK;VOICE:(110) 456-1142

TEL;HOME;VOICE:(500) 234-1571

ADR;WORK;PREF:;;100 Bike Trough;Baytown;LA;30314;United States of America

ADR;HOME:;;32 Water St.;Baytown;LA;30314;United States of America

EMAIL:billmark@example.com

REV:21086424T195243Z

END:VCARD

Different versions will have a few differences. However, all vCard text must start with BEGIN:VCARD and end with END:VCARD directives for the vCard vcf to be valid.
Depending on your application, a vCard may be displayed as shown below.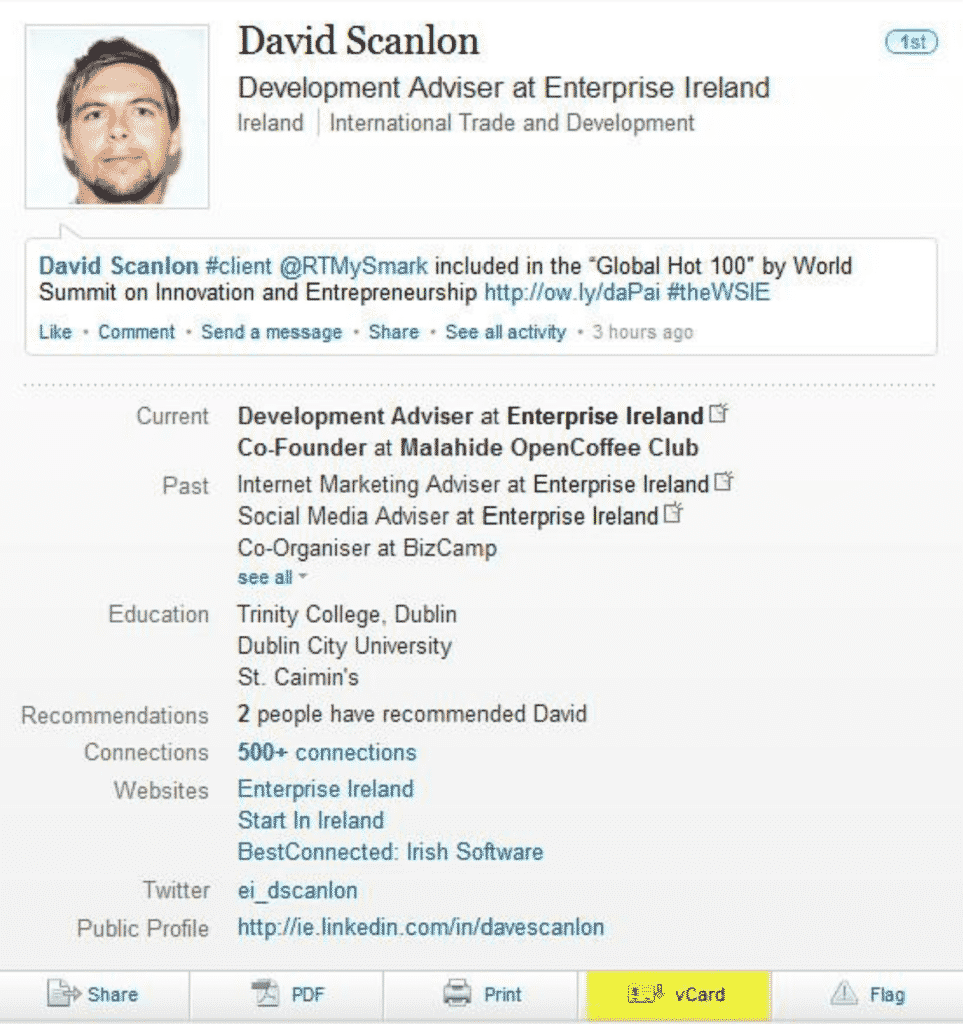 The example above is of a vCard shown on LinkedIn (Source: Flickr).
Importing .vcf Files to Outlook Contacts
Often, you'll find a few contacts who send vCard emails. If you use Microsoft Outlook 2013 or Outlook 2016, you can easily store their contact information in your Windows contacts list.
You can also import contacts you've exported to your iCloud by converting them into .vcf files and then importing them into Outlook.
To import vcf format contacts received as an attachment via email to Outlook contacts, you need to add each vCard to your contacts list through the following process.
In the email's body, click on a vCard, right-click it, and then select Add to Outlook Contacts. A new window will appear showing the contact information.
Click save and close on the contact window
Repeat steps 1 and 2 for each vCard in the message or emails.
If you have a long list of vCard contacts, you might need some coffee, a comfortable desk and chair, and massive hours of transfer time.
Not unless you use a smart import vcf to Outlook tool to make your job easier.
This tool imports bulk contacts from your vCards to Outlook, saving you hours of right-clicking, opening, and closing several windows. All you have to do is save all the .vcf files in one folder, then let the software do the rest.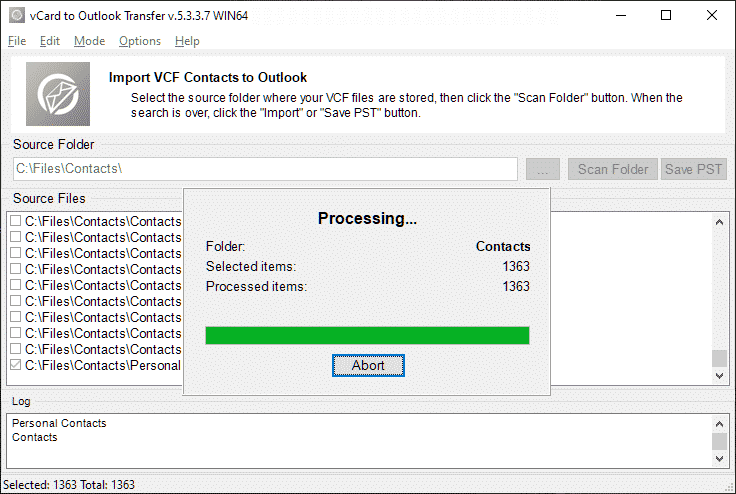 Exporting Outlook Contacts as a vCard
It is typically a great idea to share Outlook contacts as vCards so that recipients can import them directly to their contact lists in Apple Mail, Gmail (Google contact), and other mail programs. This is the standard method used to do this.
In the navigation bar, click People. To see how the contact will appear as a vCard, in the Current View group, click Business Card.
Select the contacts you want to forward. You can choose multiple contacts by holding down the Ctrl key and selecting each contact.
In the Share group, click Forward Contact, then click As a Business Card. Outlook generates a vCard that gets attached to the message plus a picture of it.
Please note that only one vCard gets generated with this method, even when exporting multiple contacts. So, how can you fine-tune the process and generate vCards for each contact you select in a bulk export? By using a nifty export outlook contacts as vCard tool.
With this tool, you simply select the folder with the Outlook contacts, where the vCards should be saved, and then the software will handle the rest for you.

Troubleshooting and Caveats
vCards are not all perfect. Several critics have raised issues with the .vcf format's practical limitations and complexity.
The vcf format is defined by strict guidelines. These guidelines have evolved to the current Version 4.2. The improved format now features optimizations for representing structural variants.
The complexities of the virtual business card and its vcf format come from its hybrid nature. The text has been designed to be human-readable and machine-readable. That makes it big and slow despite it being very flexible.
Another problem that often causes some vcf files not to open on some computers is the liberties the format allows. You can generate a .vcf file that does not conform to the specifications. Sometimes, these changes make the format more human-readable or easier to present in Excel.
To avoid human meddling when sharing vCards, more software tools incorporate VCF files paired with tabix index files to secure the data and speed up its processing.
Read also:
Thunderbird to Outlook Transfer – User's Manual This user's manual covers the process of converting and transferring emails and attachments from Thunderbird to Outlook. Due to the difference in data…
---
Automated features can save you a lot of time. A notable advantage of Outlook is its ability to memorize recipients. The system remembers every addressee you have ever contacted. Moreover,…
---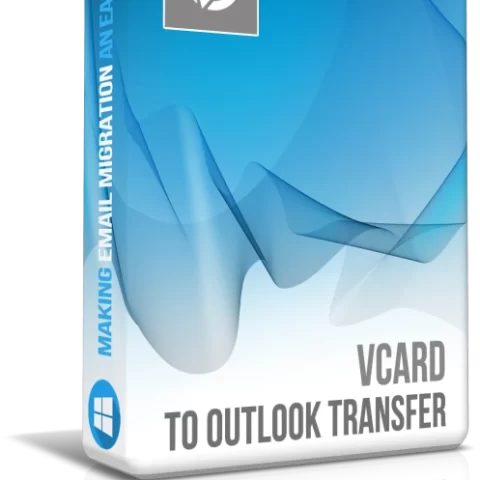 vCard to Outlook Transfer – User's Manual Transfer of contacts from one system to another may seem like a complex task from the first glance – and it truly is,…
We are sorry that this post was not useful for you!
Let us improve this post!
Tell us how we can improve this post?