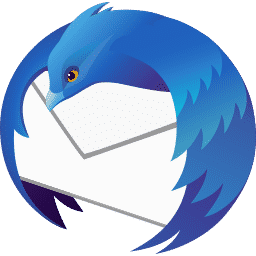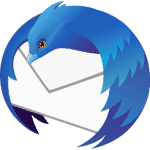 No mail app guarantees the absence of at least occasional glitches. These are caused by various errors. Be it is a desktop-based or a mobile client, sooner or later, you will be faced with minor or major inconveniences. Despite its efficiency and popularity, Mozilla Thunderbird is not immune to errors either. Here, these may result in freeze and shutdown.
This open-source app is widely spread thanks to multi-language support, free nature and fairly wide functionality. In addition to email, it gives access to feeds, chat windows, and newsgroups. Assorted add-ons enhance user experience with extra tools. If you find out that Mozilla Thunderbird is not sending emails, there are ways to eliminate the hurdle quickly.
Thunderbird Is Not Sending Emails: Solution
This type of malfunctioning may stem from two things. First, you may have faulty settings, which means the server addresses for incoming and outgoing correspondence are wrong. Secondly, the problem may lie with a blocked port 25. Here is what your settings will look like if they have been configured properly.
The POP3/IMAP server that handles incoming messages must be set as "mail.yourdomain.com". The one for outgoing messages (SMTP) must have an identical address. In the Username field, you should see your full email address. Make sure SMTP authentication is on, otherwise login attempts will fail. If this does not work, the TCP port for SMTP has probably been blocked by your Internet Service Provider. Try an alternative one  – 2525. ?
Alternative Course of Action
If glitches keep cropping up and disrupting your work, you could benefit from switching to MS Outlook, given its broader functionality and relatively smooth operations. Mozilla Thunderbird Outlook migration requires the conversion of your messages and attachments into the *.pst format.
This means the best way to tackle the task is to use an external app created especially for the purpose of MBOX to PST transformation. Not only will the concerns be eliminated, but you will also have all your e-correspondence safely moved to an efficient mail client with advanced scheduling and other options. After all, it is the default choice for many corporations for a reason.
* - The unregistered version converts a limited number of messages
A client-specific utility (in this case, for Thunderbird to Outlook transfer) will get the job done in a few clicks. All you need is to install it and launch the wizard. What makes this method preferable is the guaranteed accuracy, so your mail will stay intact throughout the procedure. Manual attempts are not advisable due to the potential damage or loss of data.
Messages-Not-Sending and Other Common Errors
Here is a brief look at the most common grievances aired by users of the Mozilla client. Aside from that Mozilla Thunderbird is not sending emails, typical sources of frustration are that Mozilla is:
not receiving email,
not deleting email,
closing unexpectedly.
Problems with Incoming Mail
Emails not-receiving or sending by Thunderbird is a problem but it is often fixed through adjustment of relevant settings. If the client fails not only to send but also to detect new messages, this could be due to erroneous configuration. To check, head over to Thunderbird settings. These are found through Tools.
You should now see a list containing Server Settings for your account. Click on them to access. These details allow you to check your connection to the POP3/IMAP (incoming) server. Here, settings for communication with the server must match those given by the email account provider.
Sudden Self-Closing
This glitch is known as an application crash. If this happens, you should see a crash report pop up on the screen. Due to the wide range of possible causes, it is best to report ID after the crash.
Otherwise, you could note down the so-called stack trace, which is included in the error message. Attach it in a bug report or forum. However, the only method that is guaranteed to solve the complication is through the transformation of correspondence to the PST format and import into Outlook.
Failing to Delete
If you cannot get the client to delete unwanted or unnecessary mail, this should be due to a corrupt trash folder. Here is the sequence of steps that could remedy the flaw. Begin by opening the Profile folder. The latter is found through Menu. Go to Help – Troubleshooting Information, which activates the eponymous tab. Once you click on Show Folder, the profile files will be immediately displayed.
Close the app and head over to your File Manager where you should open either Mail folder or Imap Mail folder (for POP or IMAP, respectively). The next folder to open is the one with the name of your incoming mail server (e.g., pop.googlemail.com/imap.googlemail.com). Now, select and erase the file which may be titled "Trash and MSF files" or "Deleted" or "Bin". Conclude by restarting the app.
What happens next depends on your incoming server. If it belongs to the IMAP type, the procedure will auto-create a brand new Trash folder. Users of POP servers should head over to their Folder List, summon a menu by right-clicking on the account name and choose New Folder. Title it as Trash and confirm with Create Folder.
Still Not Helping?
"Why Thunderbird does not allow sending emails," it is a common google query.  If malfunctioning is recurring, it is better to switch to a different client altogether. This will save time and provide a smoother mail environment. Use a third-party converter to transfer all the data contained in MBOX files safely. Migration to MS Outlook makes sense, and modern utilities will allow you to conclude the process in a few minutes. Here are just some of the benefits you get with a reliable transfer tool.
Simple installation in Windows and Mac;
Guaranteed accuracy, integrity, and readability of all imported data;
Lightweight and minimalist interface without annoying check-boxes or redundant buttons;
Lightning-fast transfer;
Conversion of messages and attachments;
Around-the-clock tech support.
Try fixing your Thunderbird issues with the manual methods described above. If these fail or problems keep reappearing, switch to MS Outlook. This will help you save time and avoid the constant hassle.
More Knowledge Base articles
---
Email migration is a process of transferring emails and other data from one email platform to another. One of the most common email migration scenarios is moving from a different…
---
An MBOX file is a mailbox format that stores email messages one after the other as a plain text. Each individual message within mbox file stored in EML format. So…
---
Outlook is a widely used email client, which is professionally developed by Microsoft. It offers many advanced features to its users, such as emails, calendars, tasks, contacts, notes, and many…
---
Outlook is a popular email client used by millions of users worldwide. It is widely used by individuals, businesses, and organizations to manage their emails, calendars, tasks, and contacts. However,…
---
As a Microsoft Outlook user, you may experience the "Errors have been detected in the file xxx.ost" error message. This situation can be frustrating and confusing, especially if you rely…
We are sorry that this post was not useful for you!
Let us improve this post!
Tell us how we can improve this post?