Microsoft Outlook is one of the most convenient clients used for sending correspondence. Aside from that, it is a perfect solution for the calendar, storing the address book and contacts list, arranging meetings, etc. Sometimes, however, like every program, there may appear bugs that interfere with proper functionality. Then, it is worth to reinstall Microsoft Outlook.
In this article:
If you start getting errors all the time, there are two possibilities: to ask for professional assistance or to do this on one's own. If you have chosen the second option and want to reinstall MS Outlook, look no further. With the step-by-step guide below, this complex procedure will no longer be so hard.
Outlook Errors that Often Appear
Microsoft Outlook Not Implemented
Tips on How to Reinstall Microsoft Outlook for a Regular User
Users who have decided to reinstall Outlook should proceed according to the Microsoft suite version they are using. Thus, if you are still using the 2007 suite, proceed as follows:
Note: you should have MS Office installation DVD or DVD image file to be able to reinstall Outlook or another Office components.
Click on Start > Control panel;
Click Programs and Features;
Scroll down until you find Microsoft Office 2007 item, right-click on it and choose Change;

Click Continue > Outlook > find the option Not Available


To reinstall Outlook 2007 after it is removed, right-click and choose Change > Continue. After it is necessary to insert a DVD with the software from Microsoft 2007, click on Outlook, select Installed on the local hard disk, and press Continue.
How to Delete Outlook and Reinstall It to Troubleshoot
Any software may cause inconveniences because of errors that appear while using it. One of the sure ways to troubleshoot a program is to reinstall it. If after you reinstall Outlook 2010 or other later versions, the problems do not disappear, then the function of repairing is more likely unhelpful.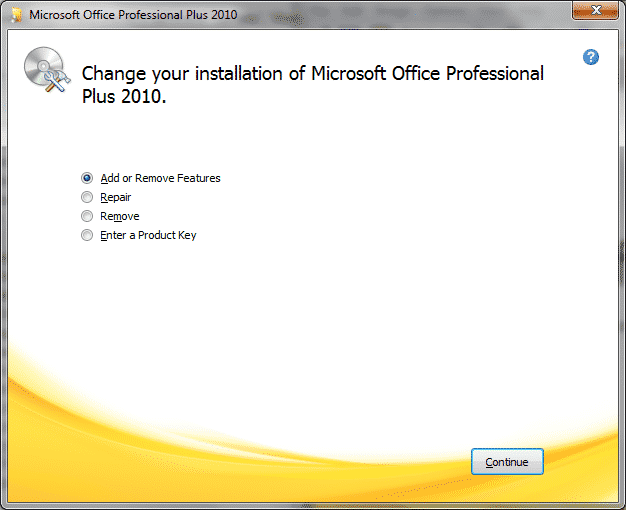 However, it is still worth trying. If you need to reinstall Outlook 2010 of Windows 7, as well as other versions of software, the above steps are mostly the same. Do not forget to close all the programs from the Office suite you are using before you uninstall and reinstall Outlook. After all the applications are closed, open Settings (or Control Panel), then search for Find and Remove Programs. After, you may need to find Microsoft Office package or Outlook if it has been installed separately. Then, there will the choice of three buttons: Modify, Change, and Repair. For instance, to reinstall Outlook on Windows 10, click on Change.
Repair vs Reinstall Outlook 2013 or Other Versions
When it comes to troubleshooting certain problems that may appear in the functionality of this client, there is a couple of options. Indeed, among the possible ways, one may press Repair instead of Change in the sequence of actions described above. In general, one may choose to reinstall Outlook 2016 on Windows 10 or repair it. If there are corrupted or damaged files, these problems will be fixed.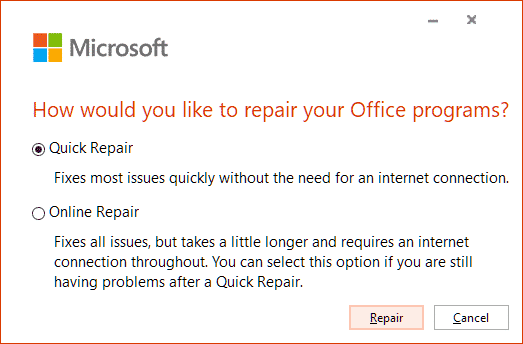 The official Office website also recommends users to download and install on a PC a special uninstallation support tool. After, one may need to sign in Microsoft website and proceed according to the instruction provided there to reinstall Outlook 2016 after it has been uninstalled.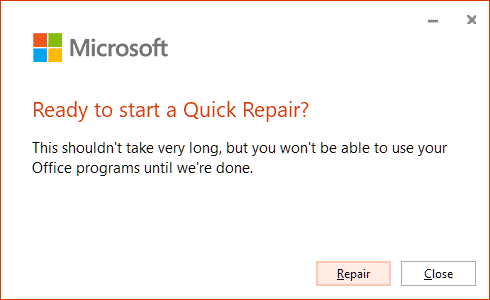 All in all, to troubleshoot Outlook, one may reinstall Outlook 365 or any other version that is used. The steps are quite easy, however, they are useful only if minor problems like corrupted files caused the troubles with this client. Otherwise, one should better ask for professional assistance so that avoid harming the system and software. It is important to remember that before reinstalling or repairing, it is better to export all the contacts and archive emails, just in case.
Read also:
More Knowledge Base articles
---
OST and PST are two of the major outlook data file formats. Essentially, they store information meant to be read or viewed in Outlook. While their primary purpose is to…
---
Connecting an email account to Outlook creates a local backup of that data on your PC. You may retrieve already downloaded or synced emails, calendar entries, contact information, and activities…
---
This quick TIP for those who want to convert their OST (Offline Storage or Offline Outlook Data File) to PST format without purchasing conversion software. This guide describes how to…
---
PST stands for Personal Storage Table.  Microsoft Outlook utilizes the file format to store email and other data in an easy-to-access form. Each computer and mobile device has its storage…
---
Table of contents: How to import Android contacts to Outlook using CSV file? Useful way to Export Android address book to VCF file How to Sync Android Phone Contacts With…
We are sorry that this post was not useful for you!
Let us improve this post!
Tell us how we can improve this post?