Importing contact information into Outlook is easy if it comes from a program on the same computer. But can you do this with data stored on Macintosh instead of Microsoft Windows? Cross-platform migration is a bit more complex, but there are a few helpful hacks. Follow our guide to feeding contacts into Outlook on both OS.
Reasons to Export Apple Contacts to Outlook
Compared to Mac Mail, Outlook has a number of advantages — for example, it has flexible features for corporate needs. If your employer requires the use of the Microsoft product, there are no options. Other common scenarios include:
the need to share multiple contacts with a Windows user;
the need to back up the information.
The files can have multiple uses, from importing to backup. You can keep them on a cloud or a flash drive. Contacts stored on your computer can be imported to other systems like Gmail. Here is your ultimate guide to import and export.
How to Import Contacts
You can transfer the full list or specific entries only. To import macOS contacts to Outlook, you should copy the data to a single file and import it to its destination. The following methods are used to extract the information in two popular formats.
How to export macOS contacts
Have the recipients been saved to your Contacts app?
If not, follow this sequence in Apple Mail: Window — Previous Recipients — Add to Contacts.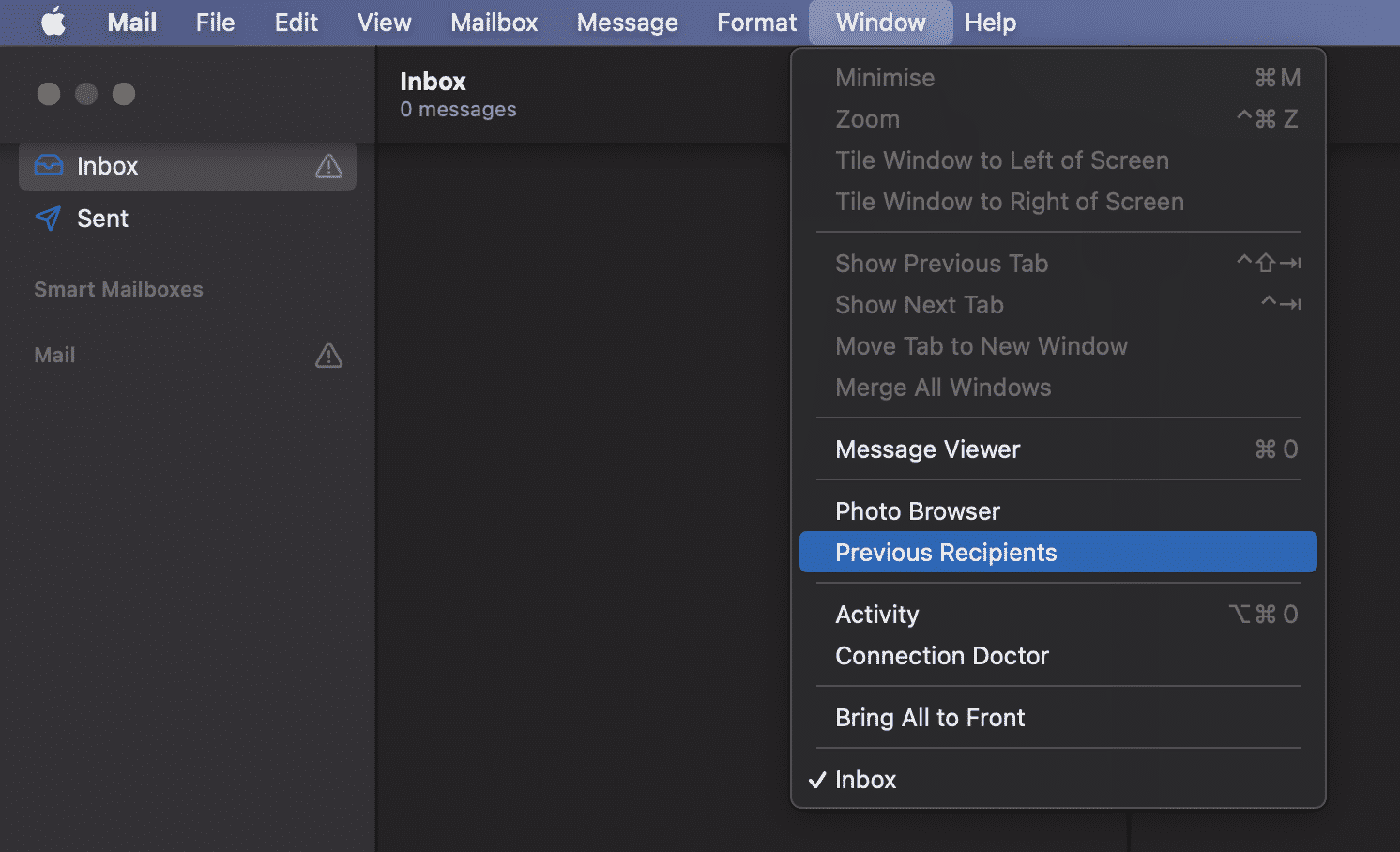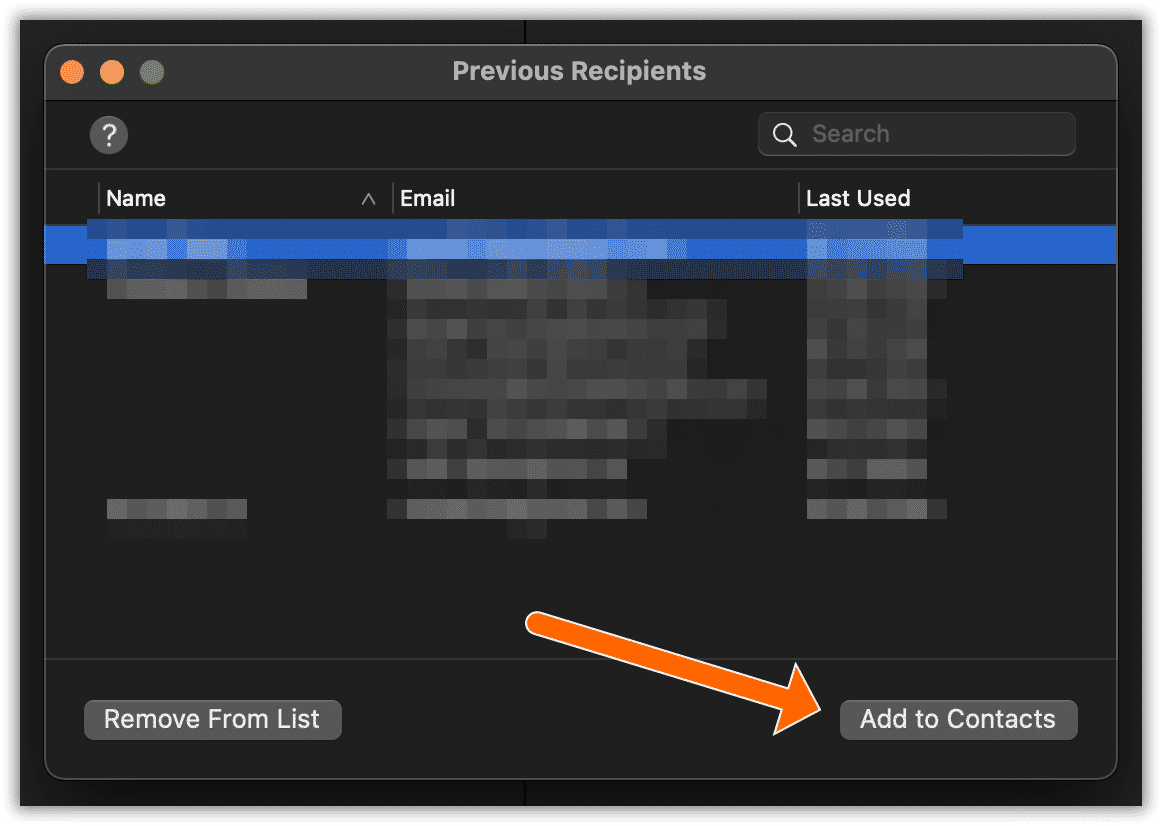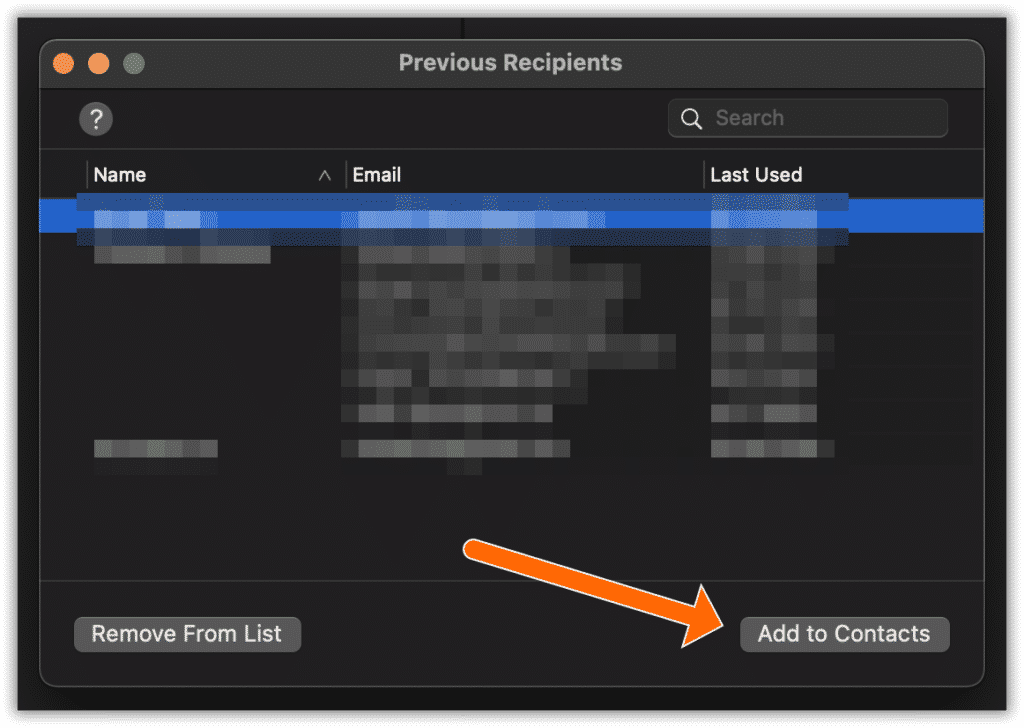 This will get the job done quickly. Next, you should proceed to these five steps.
Go to macOS Contacts (or Address Book) (if you do not see it, choose Show Groups via View).

Go to File.
Open the Export section.
Find the option for transfer of vCard files.

Close the window and check the destination folder.
There is also an alternative method — moving All Contacts to the desktop by dragging and dropping. This will create a VCF file for Microsoft Outlook on either OS. On Windows, the file will be recognized by Outlook 2019, 2016, 2013, 2010, and older.
How Import Mac OS Contacts to Outlook with vCard files
Export macOS Contacts to vCard files.
Download and install the Contacts converter.

* - The unregistered version converts a limited number of contacts
Run it and specify the Source Folder where your vCard files are stored.
Click

Scan Folder

button and wait till the program index all contacts
Click

Save PST

button.
The program will import contacts from vCard file to Outlook Data File (*.PST) and open it automatically in Outlook.
Alternative: Save as CSV
Comma Separated Values can also be used to import macOS contacts into Outlook. It is recognized by several mail clients. The use of Microsoft Excel makes the path a bit more complex. Open your Contacts app and do the following:
Select the entries you want to move.
Copy them (command + C).
Open Microsoft Excel on Mac.
Paste the data (command + V) or drag it directly from Contacts.
Remove any unnecessary entries.
Go to File.
Find Export.
Choose the destination format for this single file.
Specify the folder for saving.
Give the CSV file a name.
How to import Mac contacts into Outlook for Mac
Now, the addresses have been extracted, so you can feed them from their folder in the destination. Follow the sequence below to import the vCard file into Outlook for Mac. Note that the method works for the 2016 and 2019 versions of the mail client.
Run Outlook.
Choose People or Contacts.
Move the file you created to the necessary root category — Address Book (the "+" sign must appear as you hover the file over it).
Remove the original vCard file or copy it anywhere you like as a backup option.
How to import Mac contacts on another computer
Both VCF and CSV are suitable for this task. Save the file to any external disk and transfer it to the destination computer. Another way is to email the file to the new address and download it via Outlook. Finally, you can move CSV and VCF files through any cloud site to import Mac contacts to Outlook 2019, 2016, 2013, 2010, and older.
Import from a VCF file
The procedure is simple thanks to an in-built wizard for file migration. Open the program and follow the steps below to import Mac contacts to Outlook:
In File, click the button for opening and exporting.
Choose the Import/Export option.
In the new window, specify that you will import a vCard file (VCF file) and go further.
Browse to the location where you saved the file previously.
Choose Open.
That's all! These actions export Mac contacts to Outlook. Check the result by opening the People section of the mail client interface. All the contacts from Apple Mail must now be there.
Import from a CSV file
Follow steps 1-2 from VCF import. There will be only a few differences:
In step 3, you will need to choose another program/file as the source.
Choose the CSV file format when prompted.
The system will ask you to choose an action for duplicates: replace, allow, or do not import.
Specify that the files must be saved into Contacts for your email address.
Confirm your selection and click Finish.
Final Tip: Moving Contacts from Outlook to Mac
Now you know how to export Apple contacts to Outlook. The reverse operation requires the creation of a VCF or CSV file.
Go to File — Export/Import.
Choose transfer to a file and go further.
Choose the target format.
Choose the email account with the recipients.
Click Finish.
Transfer the file to your Mac device.
In the Contacts app, click Import.
Browse to your contact file and click Open.
You will now see the contacts added to your recipient list. If an error occurs, you may need to format the file (this may happen with CSV created on Windows).
We are sorry that this post was not useful for you!
Let us improve this post!
Tell us how we can improve this post?