Has your mailbox grown larger than 5 GB? Do you need to transfer it to Outlook? Well, this might be a problem. Few tools can correctly deal with gigabytes of email data, so properly converting such volumes can pose a serious difficulty when migrating from some third-party email client to Outlook. Moreover, even after the transfer completes, your problem might not be over. Read this article to learn how to effortlessly transfer your huge mailbox to Outlook.
Your mailbox is huge. Now what?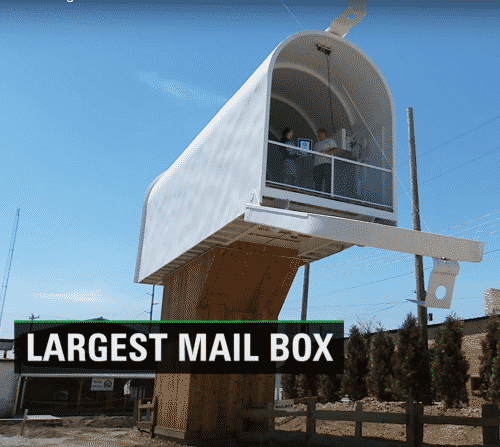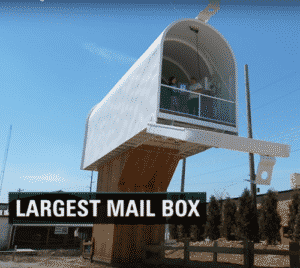 Indeed, as our online communication becomes more and more intensive, email volumes we receive everyday tend to snowball. Today, mailboxes larger than 1 GB are very common, and many users may have even larger mailboxes.
A huge mailbox is not a problem per se. After all, if your email client can open your mailbox and allow you to read, send and receive email messages, then you are fine. Forget the question, close this page.
Exporting large mailboxes from older email clients can be problematic
Still reading this? Ok, this means there is a problem. Maybe your email client cannot open this mailbox. Or maybe you are experiencing errors and performance issues. What if your favorite email client became obsolete and is not supported anymore like it happened with IncrediMail? All the above means you may need to migrate to another mail client, such as Microsoft Outlook.
So, how do you transfer gigabytes of data to Outlook? Obviously, you may experience hard times doing it manually. Imaging yourself converting each and every folder of your 15 GB mailbox to the CSV or MBX format. Horrible! This would be dozens of hours of dull and unproductive work. And tools built into email clients often cannot handle such large volumes well enough.
In our experience, users start experiencing problem while exporting large mailboxes when the size exceeds 5 GB. Some older mail clients may have troubles dealing with even smaller volumes of information.
Ok, that's problem #1. But there's another…
Importing large mailboxes to Outlook can also be problematic
The reason is Microsoft Outlook's internal limitation on the size of a PST file. Microsoft specifically declares that:
PST files up to 5 GB are safe for use and will not lead to performance issues on most hardware;
PST files between 5 GB and 10 GB are system-dependent. This means users may or may not experience performance issues while working with such mailboxes;
Large PST files more than 10 GB are not recommended to use, because of periodical hangs or pauses while operation on most hardware;
Extremely large PST files are those larger than 25 GB. Such files may significantly hinder performance of Outlook while receiving or sending mails.
Ok, that's problem #2. Is there a one-stop solution to both problems? Turns out, yes, there is.
Transferring extra-large mailboxes to Outlook. The solution.
In order to transfer critical amounts of emails from your current email client to Outlook, we recommend using our Outlook Transfer tools. Here is why:
Automatic scan of folders for all mailboxes to convert. This saves you time you would spend n selecting and exporting each mailbox and folder manually directly from the source email client.
Safe conversion to Outlook of the entire mailbox data. This includes messages, attachments, contacts and other data.
Virtually no limits on the size of a mailbox you convert. You can deal with extra-large databases.
Fast transfer. Thanks to the performing conversion engine, you can finish the conversion process much faster.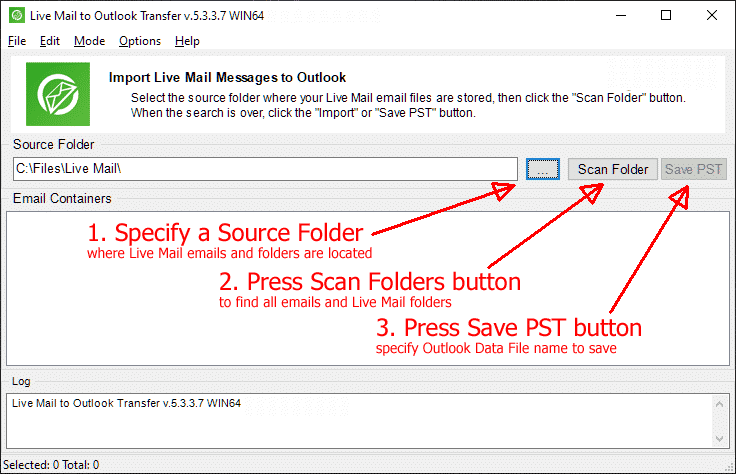 * - The unregistered version converts a limited number of messages
Our Outlook importing tools allow easy migration from a number of email clients including Thunderbird, Gmail and a lot of older software like IncrediMail, Eudora or TheBat!. You can see the complete list of supported email program on this page.
The list of frequently used conversions:
Here is a brief step-by-step on how to transfer your multi-gigabyte mailboxes to Outlook using the example of Thunderbird as a source of emails.
Step 1: Install Thunderbird to Outlook Transfer
First of all, download and install the program on the computer where Mozilla Thunderbird is installed. Then, run the program. You should see its main window then: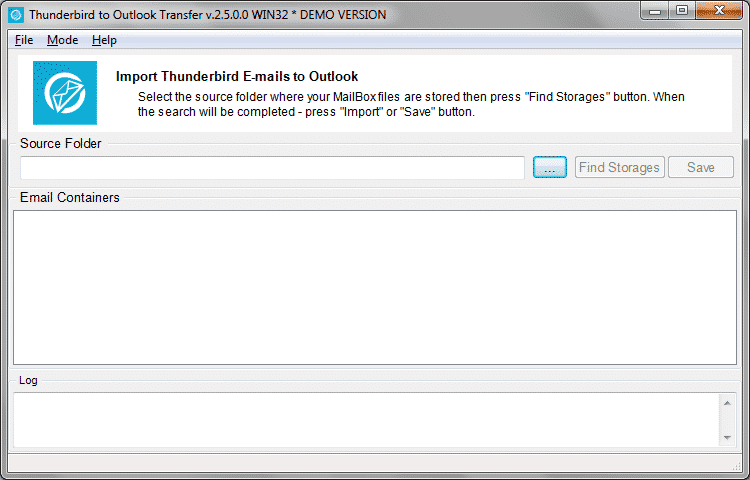 * - The unregistered version converts a limited number of messages
Step 2: Select the source folder to scan for mailboxes
Click the browse button (with three dots) to select the Thunderbird folder where your mailboxes are. The default location for Thunderbird mailboxes is:
C:\Documents and Settings\%USERPROFILE%\Application Data\Thunderbird\Profiles\XXXXXXXX.default\Mail\
OR
C:\Users\%USERPROFILE%\AppData\Roaming\Thunderbird\Profiles\XXXXXXX.default-release\Mail\Local Folders\
Where %USERPROFILE% is your username, and XXXXXXXX is a sequence of arbitrary characters.
Click the "Find storages" button to start scan. While scanning, the program automatically detects every mailbox storage and adds it to the list of conversion.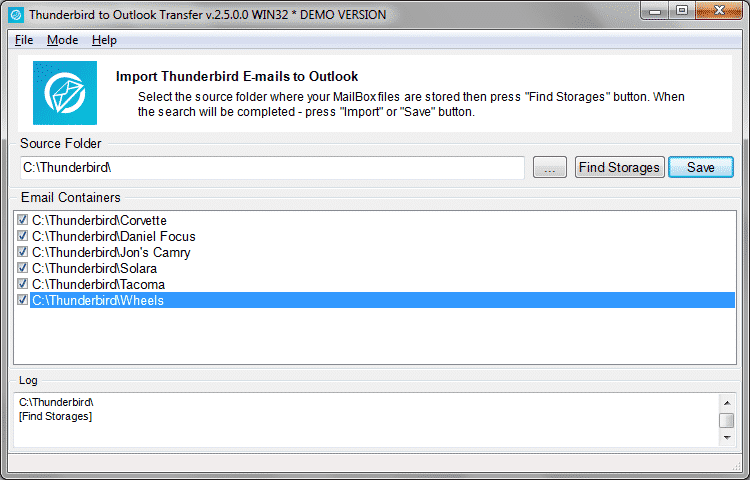 Step 3: Convert to Outlook
As soon as the program finishes scanning, review the email containers found and select ones you would like to export. Then, click the Save button to start converting the selected mailboxes to Outlook.
Important! With Thunderbird to Outlook Transfer you can use two ways to export email to Outlook.
First, there is a direct import to Outlook. This is the primary way to import if Outlook is installed on the same machine as Thunderbird (or another email client; remember, we took Thunderbird only as an example?). To do this, click the "Mode" menu and select "Import to Outlook".
Second, you can save exported messages as a standalone PST file. Then, you can move this file to another computer using any removable media and import it to Outlook. This is the default behavior. Simply click the "Save to PST" button.
What about Outlook having difficulties processing larger PST files?
Outlook Transfer software helps you to avoid this problem too. By default, the program saves the email data into a single .PST file, but you also have an option to split the data into multiple .PST files, each volume no more than the specified size.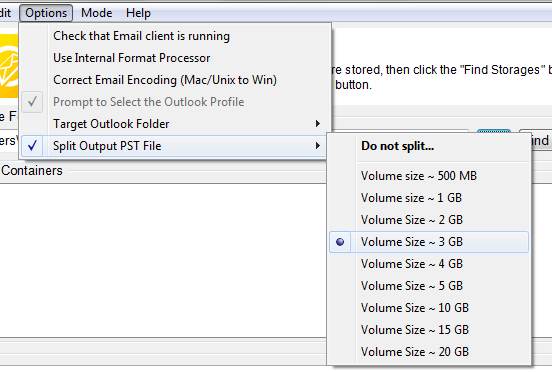 Surely, you can also just increase the inner limit of Outlook, but this may still result in performance issues. Learn how to increase the PST file size limit.
Conclusion
Transferring sizeable amounts of data is always a troublesome and time-consuming task. This is especially true for such crucial type of information as email messages. In this article we presented a semi-automatic way to easily deal with gigabytes of emails. Yes, in the end the process will still require some time and effort to accomplish. So much for conversion errors and lost data thanks to the reliable automatic conversion engine of our automatic tools. Also, the tool can automatically split your super-huge mailbox into a smaller PST chunks that Outlook can deal with at top performance.
More Knowledge Base articles
---
Email migration is a process of transferring emails and other data from one email platform to another. One of the most common email migration scenarios is moving from a different…
---
An MBOX file is a mailbox format that stores email messages one after the other as a plain text. Each individual message within mbox file stored in EML format. So…
---
Outlook is a widely used email client, which is professionally developed by Microsoft. It offers many advanced features to its users, such as emails, calendars, tasks, contacts, notes, and many…
---
Outlook is a popular email client used by millions of users worldwide. It is widely used by individuals, businesses, and organizations to manage their emails, calendars, tasks, and contacts. However,…
---
As a Microsoft Outlook user, you may experience the "Errors have been detected in the file xxx.ost" error message. This situation can be frustrating and confusing, especially if you rely…
We are sorry that this post was not useful for you!
Let us improve this post!
Tell us how we can improve this post?