PST is a proprietary format for MS Outlook, one of the most popular systems for personal and corporate use. Aside from mailing, it has rich functionality in terms of scheduling and work coordination. However, some users opt for web-based email clients. With a Gmail account, you can access your messages, contacts, calendar, and other data from any internet-connected device. Our guide will help you move your old emails to Google mail.
There are several approaches to transfer. On the one hand, the native functionality of both systems allows you to move data between them. At the same time, these methods are not flawless, which warrants the use of a third-party tool. Here is everything you need to know about the migration for Microsoft Outlook.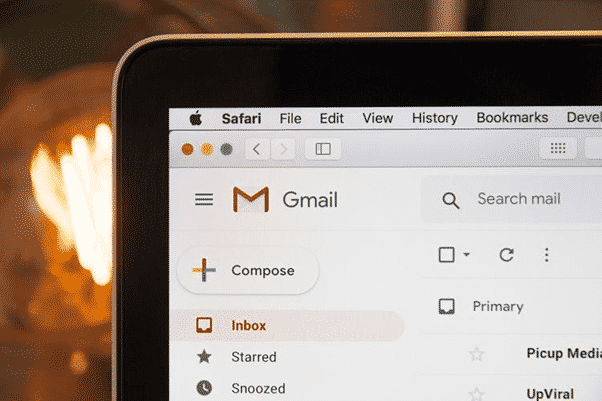 Reasons for Importing PST File into Gmail
First, Google mail works independently. As all of your data is stored on a cloud, no desktop software is needed. You can use mobile apps for Android and iOS, or open the system within browsers. Gmail users are not reliant on any hardware — they can switch devices easily to access the same emails and contacts. But that's not all! If you import PST into Gmail, there are more benefits.
Google provides ample free storage, and you can always expand its size for a modest fee when necessary. This is not possible with PST files.
With just one Gmail account ID, you can sign in to plenty of apps at a click — this is a universally recognized form of identification.
The system includes a chat messenger with stickers.
The interface and folder structure is intuitive, which makes management simple.
The data is synced instantly across all devices and OS, including Windows and Mac.
As compared with many free alternatives, Gmail has more features, and it is also quite simple to use.
You can download your contacts and set regular archiving.
If you forget your credentials, the recovery procedure is quick: just enter your phone number, or choose another simple method.
Gmail is also secure.
How to Import PST into Gmail?
As you can see, one may find a dozen arguments in favor of the Google migration. If you have decided to abandon Outlook (or move your old emails into Gmail), our guide will come in handy. Below, you will find methods to import PST files:
manual
automatic.
Manual Method to Import PST to Gmail
On the one hand, this migration process is attractive because it is a free and relatively simple solution — tweak your Google settings, configure the second account and link both for data transfer. Then, move messages without creating a special PST file. The manual way to move PST into Gmail includes three stages.
After logging into your Gmail account, click on the gear tool (in the upper right corner next to your profile picture).
A settings adjustment menu will appear. Click on the button to 'See all settings'.
Open the tab called 'Forwarding and POP/IMAP'.
Scroll down to the IMAP section of the Gmail account.
Enable the feature (the green settings will change).
Scroll to the bottom to save the changes.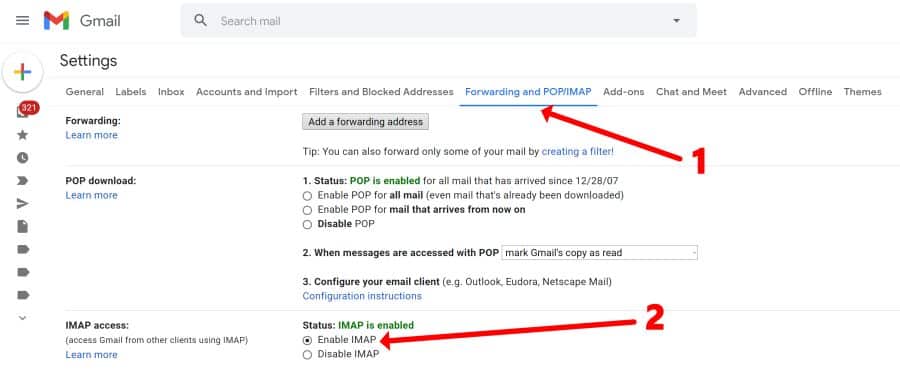 Then, visit the relevant section of the Google settings to allow access by so-called 'less secure apps". This will enable the connection of the Gmail account to Outlook and complete the first stage of the process. Now, you can proceed to import PST into Gmail. Note that the manual path does not guarantee precision. Sometimes, you may not be able to import PST to Gmail without errors.
Configuring Gmail in Outlook
Now, you are ready to configure your desktop app that can read PST files. The following method works for Office 365, but the sequence for other editions is similar. The idea is to sync your Google account with the mail client. The latter is the only system that can open a PST file.
Open the File section.
Find the option for adding a new account and click on it.
Enter your Gmail address and connect it.
Type your password and connect it, too.
Wait for notification of successful configuration.
Finalize with 'Done' and transfer the contents of the PST files.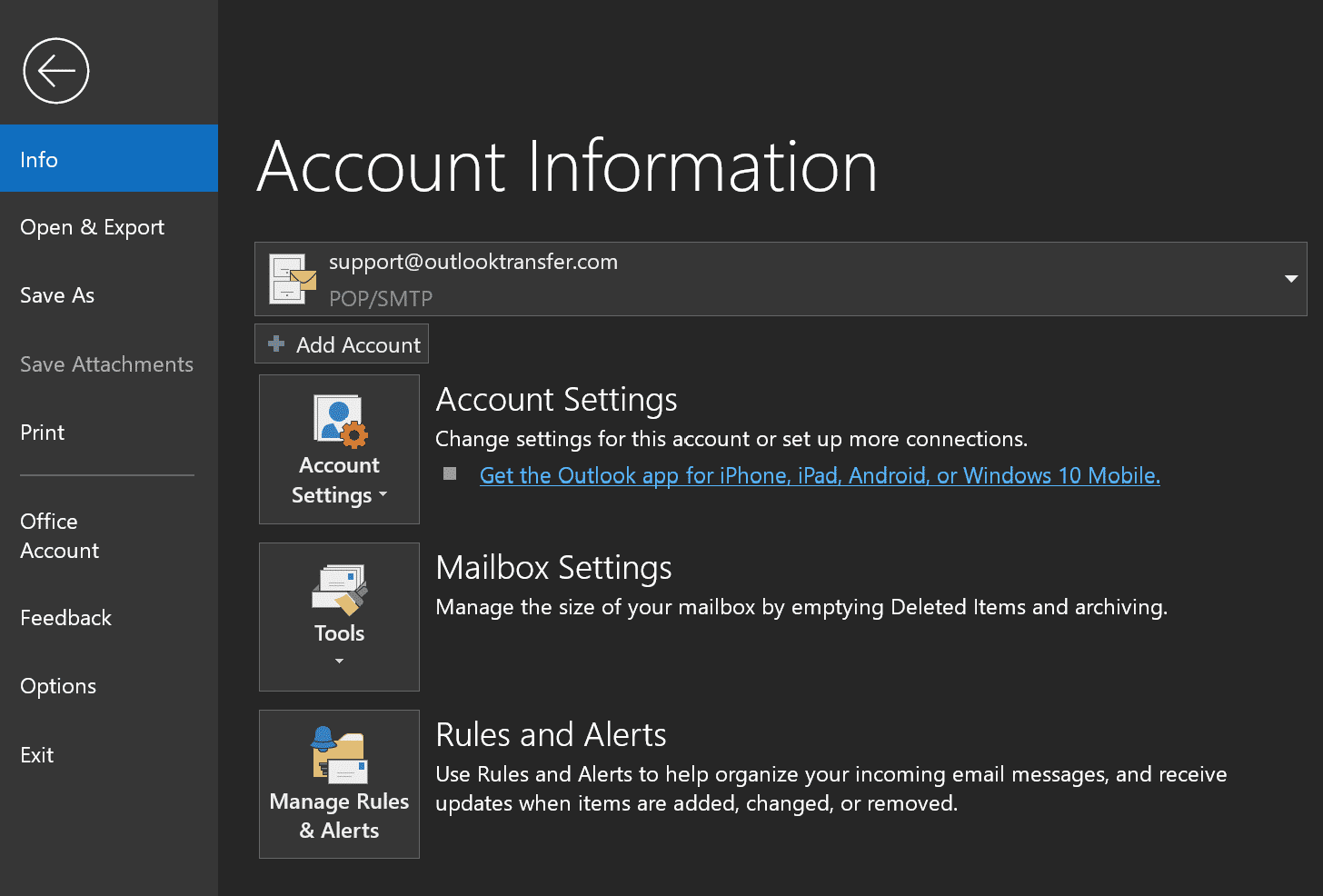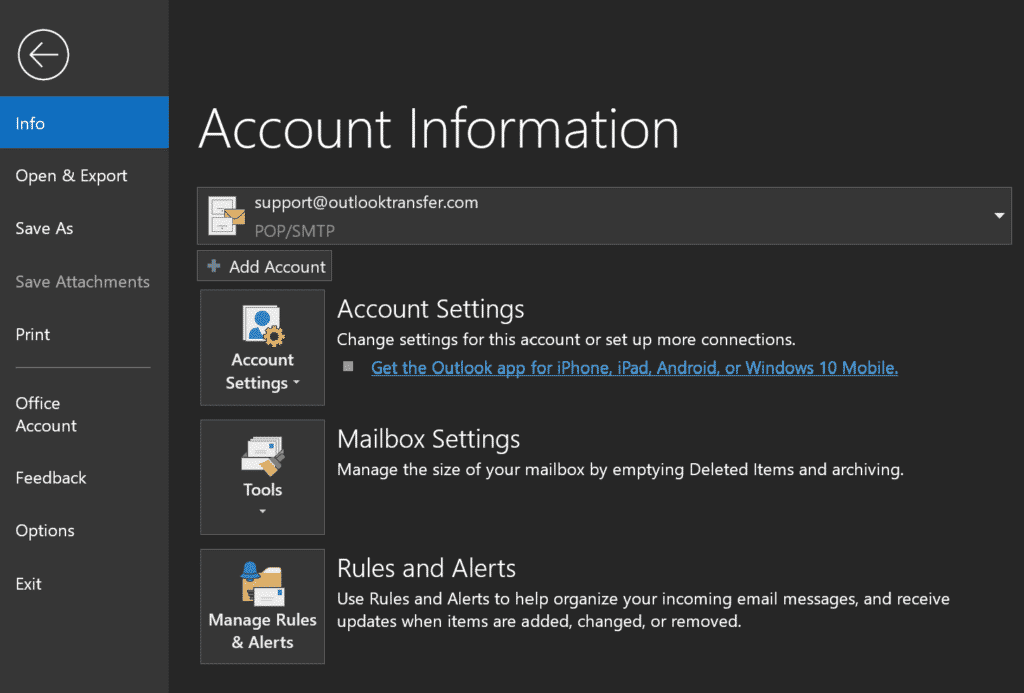 Moving Messages After Import
Now, your accounts are in sync, so you can move the data between them. Just select the messages from the PST file and copy them into your Gmail folder structure. If the PST file has not been imported yet, open it using the sequence:
File
Open & Export
Open Outlook data File…
This shows why IMAP is so important if you want to import PST to Gmail. If you chose POP, Gmail messages would land in the inbox, and their original structure would be lost. With IMAP, you can move any emails between the original folders, as they are recreated properly. Any emails you move to the Gmail folders will be synced with your account, so you will be able to access them from any device.
Migrate PST File into Gmail Automatically
Conversion to the PST file format allows you to move emails from any system to Outlook and Gmail. The Outlook Transfer utilities work with all popular source formats, from MBOX to IML. Move your messages from Apple Mail, IncrediMail, Eudora, Opera, Entourage, The Bat!, and other popular systems quickly!
You can export them to a separate PST file or directly into your existing profile in Outlook. Then, just drag and drop the items into the Gmail folder.
Here are a few more benefits:
You can import files of any size into Outlook PST without problems.
The tool can detect source files automatically.
Both healthy and corrupted files can be used for PST file creation.
Advanced filtering allows you to convert some of the messages or folders.
A flawless solution for both 32-bit and 64-bit Windows.
Detailed logging of the process.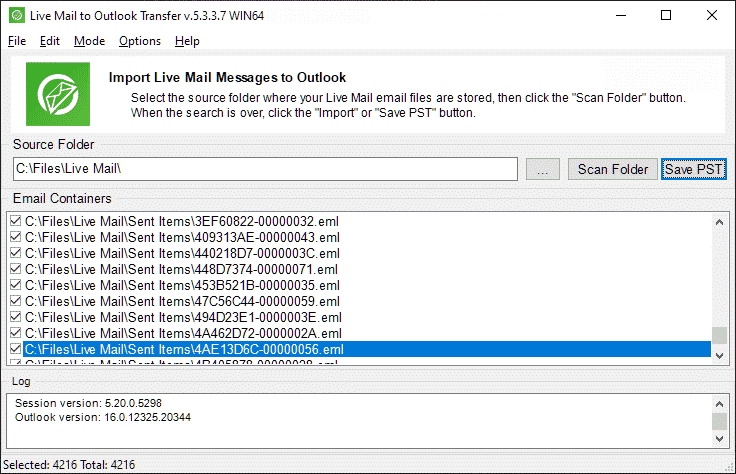 * - The unregistered version converts a limited number of messages
Extra Tip: Upload PST File from O365 to Gmail Account
The G Suite is like Gmail for businesses. It allows companies to use Calendar, Docs, Sheets, and other services, along with a mailbox for all contacts within the organization. Transfer of PST to G Suite is different, as there is a special tool from Google. You will need to:
Download the PST file.
Install and run G Suite Migration for Microsoft Outlook.
Log in using the corporate email.
Grant access to account settings.
Select the PST file and open it.
Launch G Suite migration.
Upon completion, you should see all of your Outlook emails in their new destination. The system allows every employee to move their old messages. The Outlook PST file is imported smoothly.
Read also:
We are sorry that this post was not useful for you!
Let us improve this post!
Tell us how we can improve this post?