This quick TIP for those who want to convert their OST (Offline Storage or Offline Outlook Data File) to PST format without purchasing conversion software. This guide describes how to convert OST to PST format free of charge. There is only one condition that should be met – OST file should be still connected to Microsoft Outlook, otherwise it can not be converted to PST file without special conversion software.
In this article:
How to convert OST to PST manually
Say that you have OST file (the file with .OST extension) in your Outlook configured as Exchange Server email account. There is how to convert everything to PST format:
Step 1: Create new PST file
First you should open existing PST file or create a new one. This PST file will be used as conversion target for your OST file data.
Run MS Outlook.
In the upper menu click "New Items".
Click "More Items" in the appeared menu.
Click Outlook Data File…
Give it a filename and click OK to create PST file.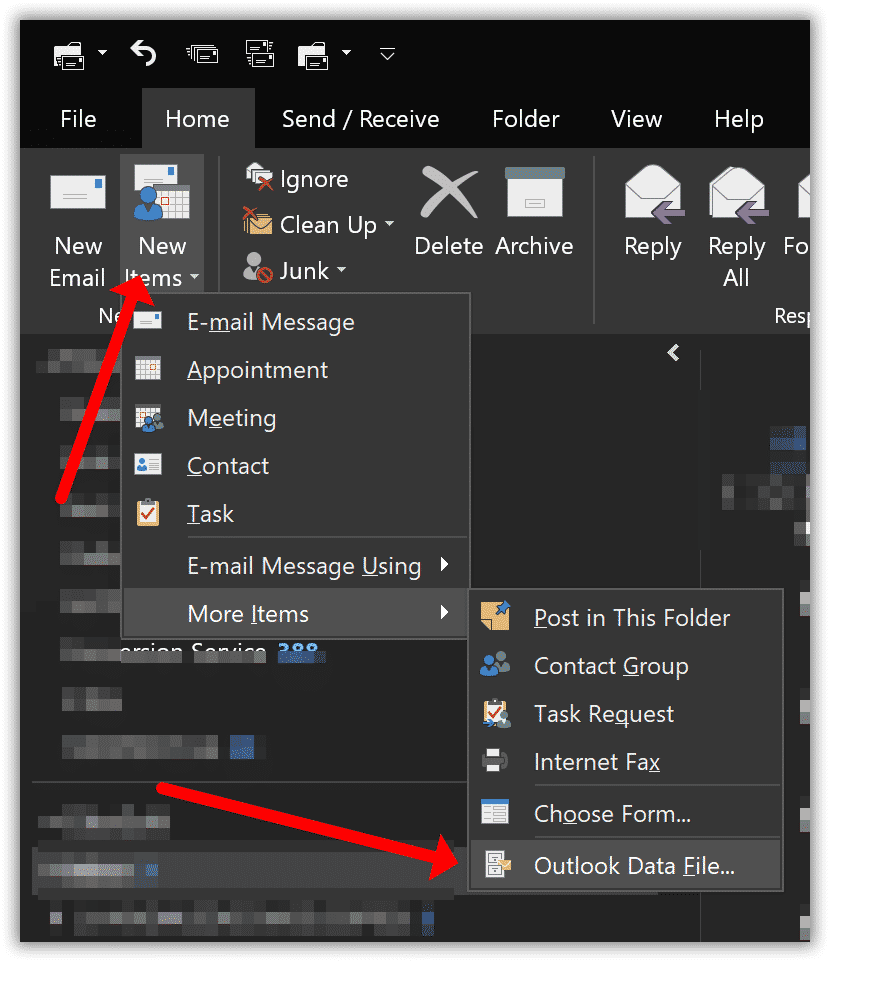 The PST file will be created and connected to Outlook. Read the detailed step-by-step guide on how to create a new PST file.
Step 2: Convert data from OST to PST file
Now you have both OST and PST files connected to Outlook and you may organize your data as you wish. Lets convert folders from OST file to PST file…
Select your online account linked with OST file in the list of Outlook folders.
Click to the folder name in your OST file to select it.
Right click to the folder name to get access to the pop-up menu.
Click "Copy Folder" to open the list of folders.
Scroll down or up to find your PST file and select it.
Click OK to start copying.
Repeat the same for another folders of your OST file.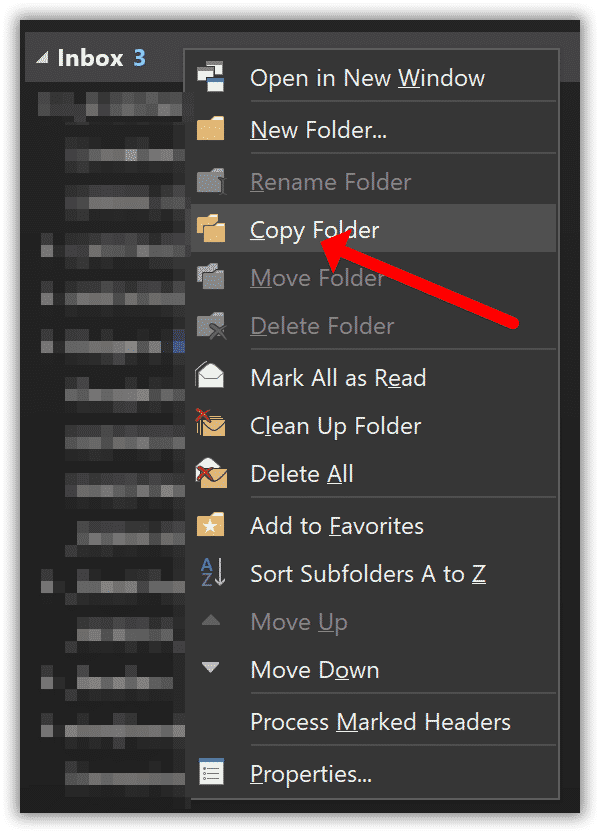 This may take a time but at the end of process you will get the PST file with copy of the desired folders.
Unfortunately this method will not work if you need to convert orphaned OST file to PST format.
How to convert orphaned OST file to PST format
You may use one of the conversion software to transfer all data from OST to PST format if the OST file was disconnected from Outlook and online account. You will easily find such automatic tools, which will suit you. Here is one of them:
Automatic OST to PST conversion
OST and PST are different formats for storing Outlook data, therefore, in order to convert the data you need to read the data from the OST file, convert it to a different format and generate a new PST file. The best way to do this is to use a utility designed to recover damaged PST files. Do the following to convert OST file to PST format:
Download OST to PST conversion software here, install and run it.

Click Browse button and select the OST file you want to covert to PST format.

You may also use the Search option which will find all OST and PST files at your drive.

Click Next button and select "Converter mode" option.

If your source OST file is damaged and you need to repair it additionally, use default option "Recovery mode" instead.
Click Next button. The program will read the structure of OST file and show a preview.

Here you may choose the folders and emails which will be converted to PST format. If you need to convert everything, simply click Next button.
Specify the Target location to save your new PST file. You have to specify the directory on one of your local drives. Do not use network locations for that.

The program will prompt you to select the output format. You may click Next on this step since the default selection is "Save as PST file".

Alternatively you may convert your OST file into EML format (each email will be saved in separate EML file and Outlook folders as directories).
Now click Save button and program will convert OST file to PST format.
At the end of OST to PST conversion the program will show the summary. Click Finish button to close the program.
Enjoy your new PST file! To open your PST file go to Outlook, click File > Open & Export > Open Outlook Data File, specify the location and PST file name and click Open.
Conclusion
When looking for the best OST to PST conversion software, it is important to compare prices and features. There are many different options to choose from, ranging from free to paid options. The free options may not have all the features of the paid options, but they may be sufficient for basic conversion needs. Paid options typically offer more features, such as the ability to convert multiple files, process files from different versions of Outlook, and more. In addition, paid options often come with a money-back guarantee, so you can be sure you are getting the best value for your money. Overall, the best OST to PST converter will depend on your individual needs and budget.
More Knowledge Base articles
We are sorry that this post was not useful for you!
Let us improve this post!
Tell us how we can improve this post?